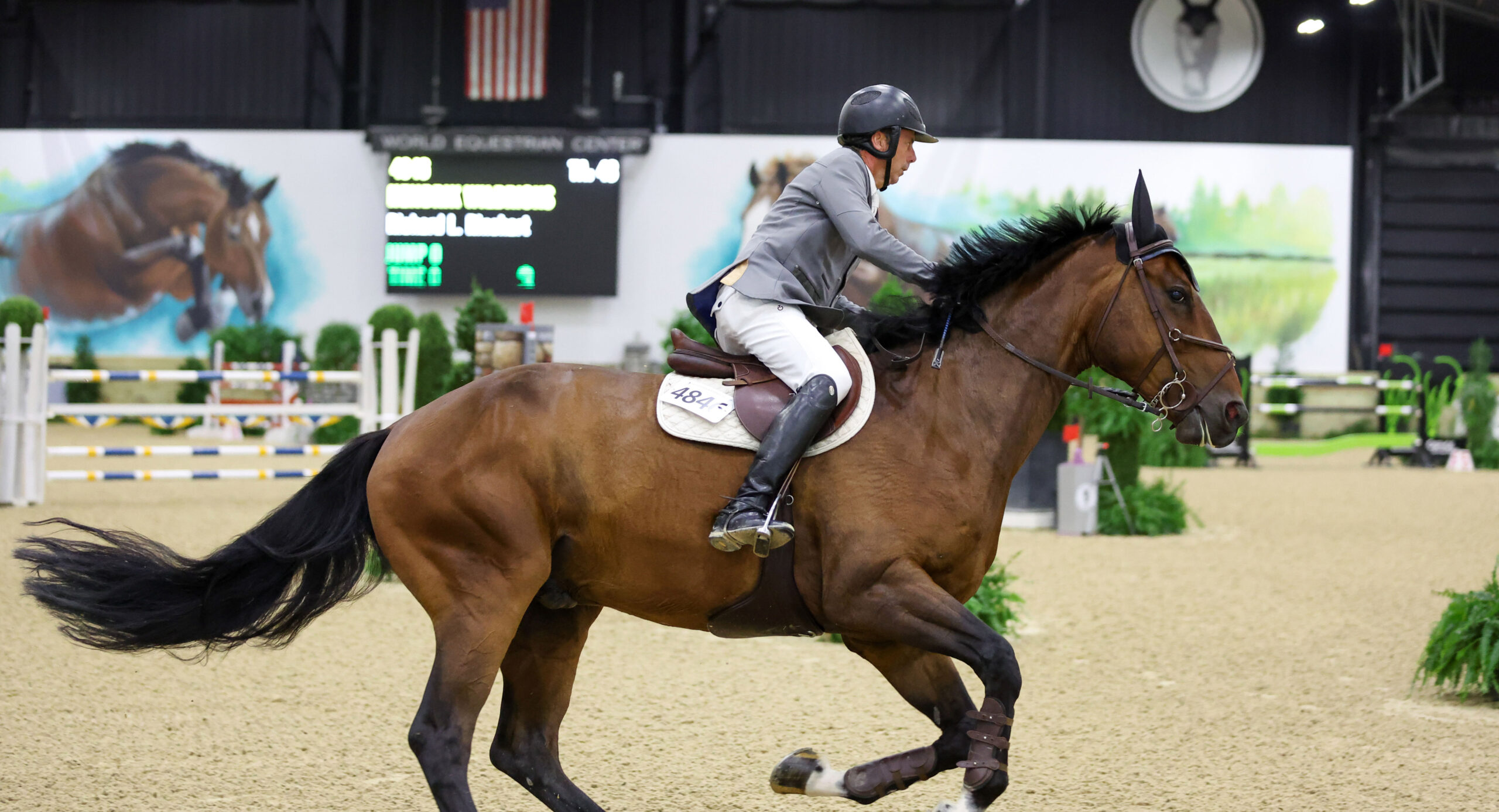 Wilmington, OH – Saturday evening jumper competition commenced in the World Equestrian Center Sanctuary Arena with a field of nearly forty, all vying for the top prize.
Tonight's $30,000 WEC Grand Prix kicked off with a full house as the crowd cheered on their favorite equestrian athletes. The daring tracks were built by Bobby Murphy of Lexington, Kentucky and featured plenty of opportunities for riders to show off their horse's natural ability through tight turns and clean jumping efforts.
Eight riders made it out of the qualifying round and just two went double clear overall. The winding track proved difficult for many, but none could touch Richard Rinehart and Hendrik Wildricks (Bustique x Utareusa).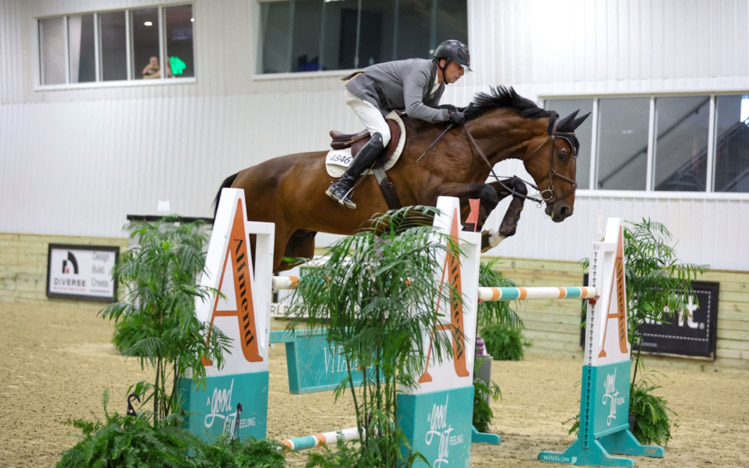 Rinehart chatted about his blue-ribbon ride, "I appreciate this horse's disposition. He is so helpful and always trying to do his best. I've only been riding him for over a month, and this is our first real win. He trusted me and I was very happy with how he rode today's course. So many of the jumps came up nicely."
They posted a clear time of 75.164 seconds in round one, advancing them onto the short course. Riding early in the jump-off Rinehart fearlessly piloted the 10-year-old gelding to cross the timers at a record-setting pace in 36.016 seconds, ultimately winning the class.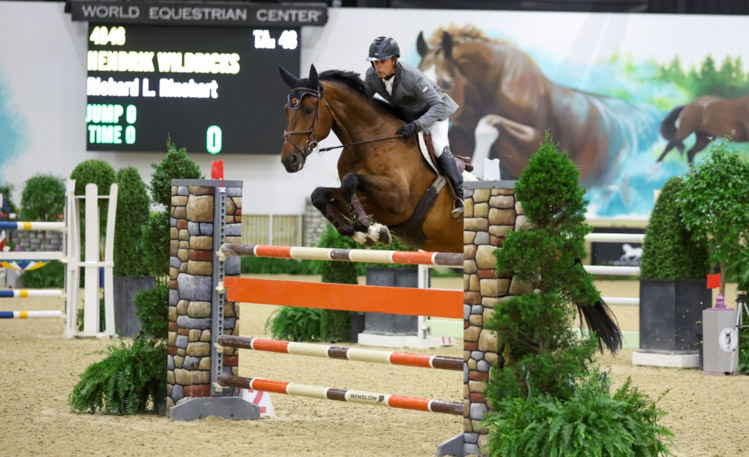 The Rinehart family is on fire this week, as the husband-and-wife duo, Richard and Catherine Rinehart have taken top honors in two WEC featured classes "My wife won the Open Hunter Derby this week, so I'm just trying to keep up! The horse and I drew second in the jump-off and when I watched Kady go, I wasn't sure if we could catch her time. I started with a contending pace and as the class unfolded, I just rolled the dice! We caught a really good jump coming to the last line, where we rode six strides to the timers."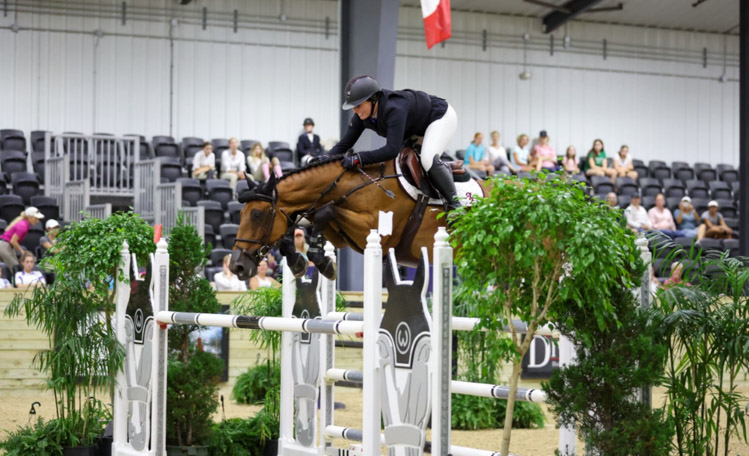 Kady Abrahamson of Georgetown, Kentucky, and Banco Du Moulin jumped into second place during tonight's $30,000 Grand Prix. The pair delivered a smooth 74.273-second qualifying time in the first round. The pair later returned to perform tidy inside turns, similar to their Thursday winning $10,000 Welcome Stake ride. Their quick pace and slick turns landed them in second place with a 36.502-second finish.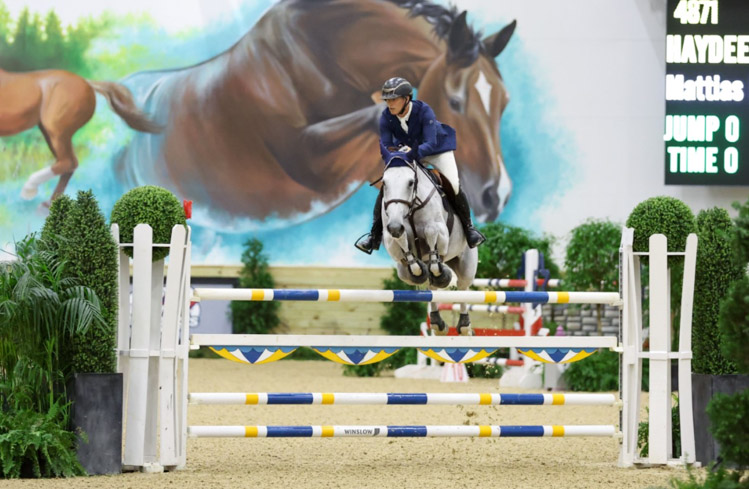 Mattias Ekeroth hung the third-place ribbon on Haydee M. Ekeroth rode clear in the first round, stopping the timers in only 75.073seconds. They later returned to the jump-off but caught an unlucky rail for a 4-fault 36.381-second finish.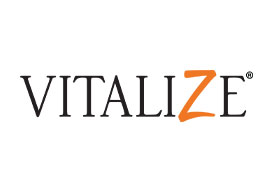 An additional $1,000 was awarded to Natalie Thornell and Snow White for winning the Vitalize® Blazin' Fastest Four-Faulter Award.
$30,000 WEC Grand Prix Results:
Hendrik Wildricks, Richard Rinehart: 0 | 0 | 36.016
Banco Du Moulin, Kady Abrahamson: 0 | 0 | 36.502
Haydee M, Mattias Ekeroth: 0 | 4 | 36.381
Jarocco Blue, Sam Berry: 0 | 4 | 37.961
Diaz Barbotiere, Izzy Beisel: 0 | 4 | 39.840
Nightshade SCF, Sarah R. Meier: 0 | 4 | 40.617
G-Star, Loic Cannaert: 0 | 4 | 43.012
Maraca Ls La Silla, Kady Abrahamson: 0 | RT
Snow White, Natalie Thornell: 4 | 72.326
Futuro Certo CSG, Emma Callanan: 4 | 72.475
Claire Austin and K T Miel Sweep the $10,000 WEC Futures Prix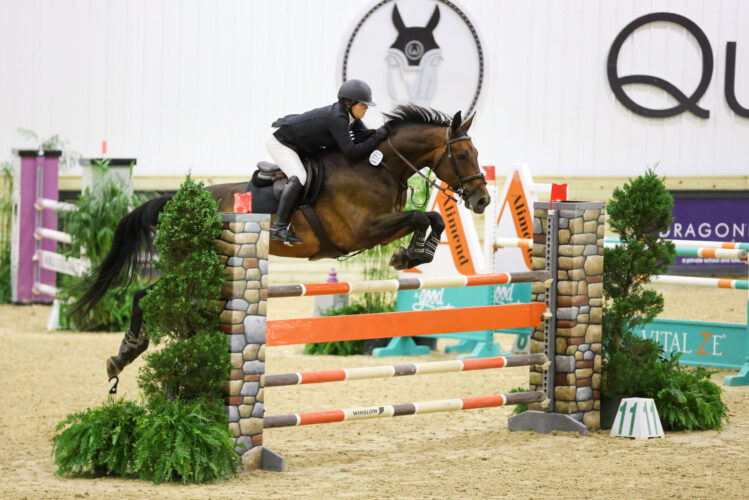 The heat was on during the $10,000 WEC Futures Prix as twenty horse-and-rider combinations raced to finish Bobby Murphy's winding tracks in record time. Nine teams advanced into the jump-off and six went double clear. The competition was tough, but none could catch seventeen-year-old Claire Austin and Michael Kirby's K T Miel.
Ringside, we chatted with Claire. "This horse is just plain good! He loves to do the inside turns and is with me wherever I point him. He's newer to me and I just began riding him in January, so this is very exciting for me and the team."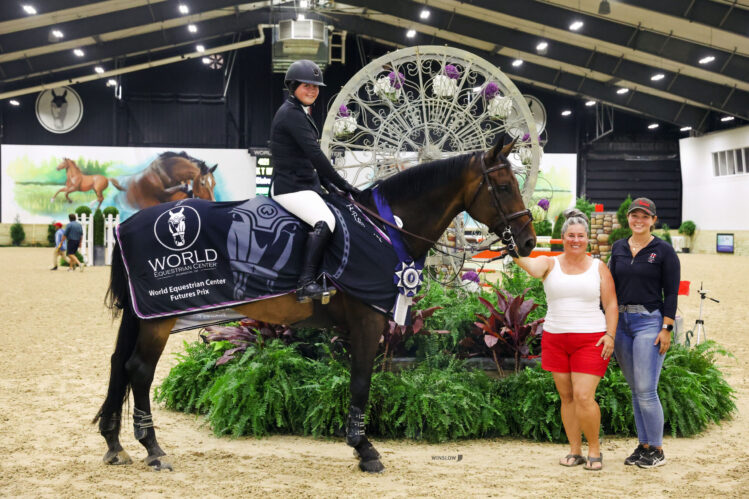 The dueling duo from Powell, Ohio, turned out their best rides to take home the blue-ribbon honors with a time of 36.381 seconds in round one. The pair immediately caught their breath before riding the short course, which they completed in a speedy 34.274 seconds for the win.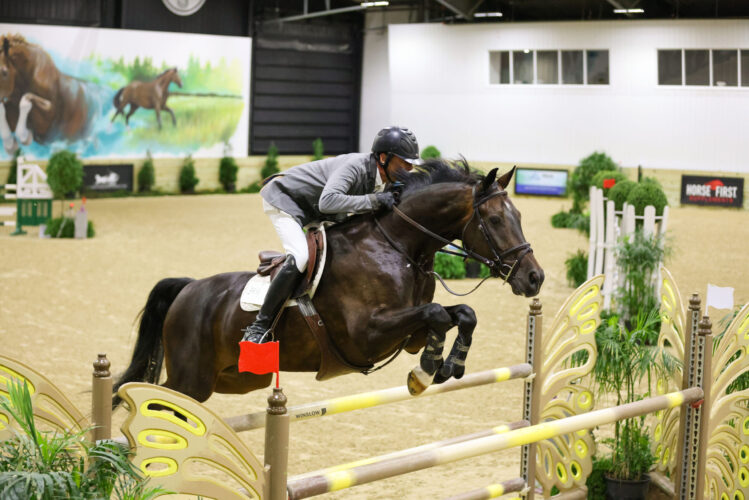 Previous Futures Prix winners, Richard Rinehart and Captain America (Contendro) held the lead for much of the class but ultimately were surpassed by Austin who secured a near two-second lead. Rinehart of Rinehart Farm in Westfield, Indiana, and the eight-year-old gelding left all rails untouched as they floated through round one in a swift 76.825-second finish before flying through the jump-off in 36.782 seconds to later land in second place.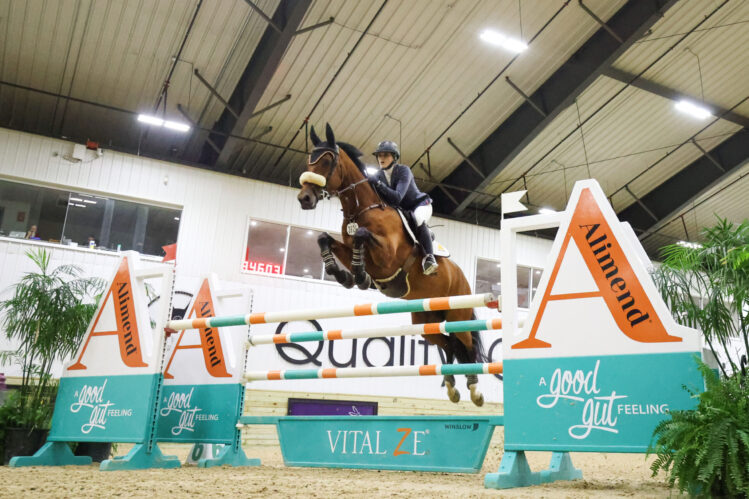 Rounding out the top three $10,000 WEC Futures Prix placings were Darby Pease and Fenn. Pease of Windcrest Farm is quickly learning her new mount, completing the qualifying round clean in 73.042 seconds and riding the jump-off in 37.480 seconds for third place.
$10,000 WEC Futures Prix Results:
Claire Austin, K T Miel: 0 | 0 | 72.475
Captain America, Richard Rinehart: 0 | 0 | 36.782
Fenn, Darby Pease: 0 | 0 | 37.480
Colour Your Day, Stephan Foran: 0 | 0 | 38.594
Florendence Wv, Reilly Gogul: 0 | 0 | 40.557
Joberlina VG, Natalie Thornell: 0 | 0 | 43.538
Harmonie L, Sam Berry: 0 | 4 | 34.753
Azealia, Cooper Beisel: 0 | 16 | 47.158
Jet Stream LF, Stephan Foran: 0 | WD
Halland Van De Mispelaere, Jack Towell: 4 | 72.612
Photo courtesy of Winslow Photography.