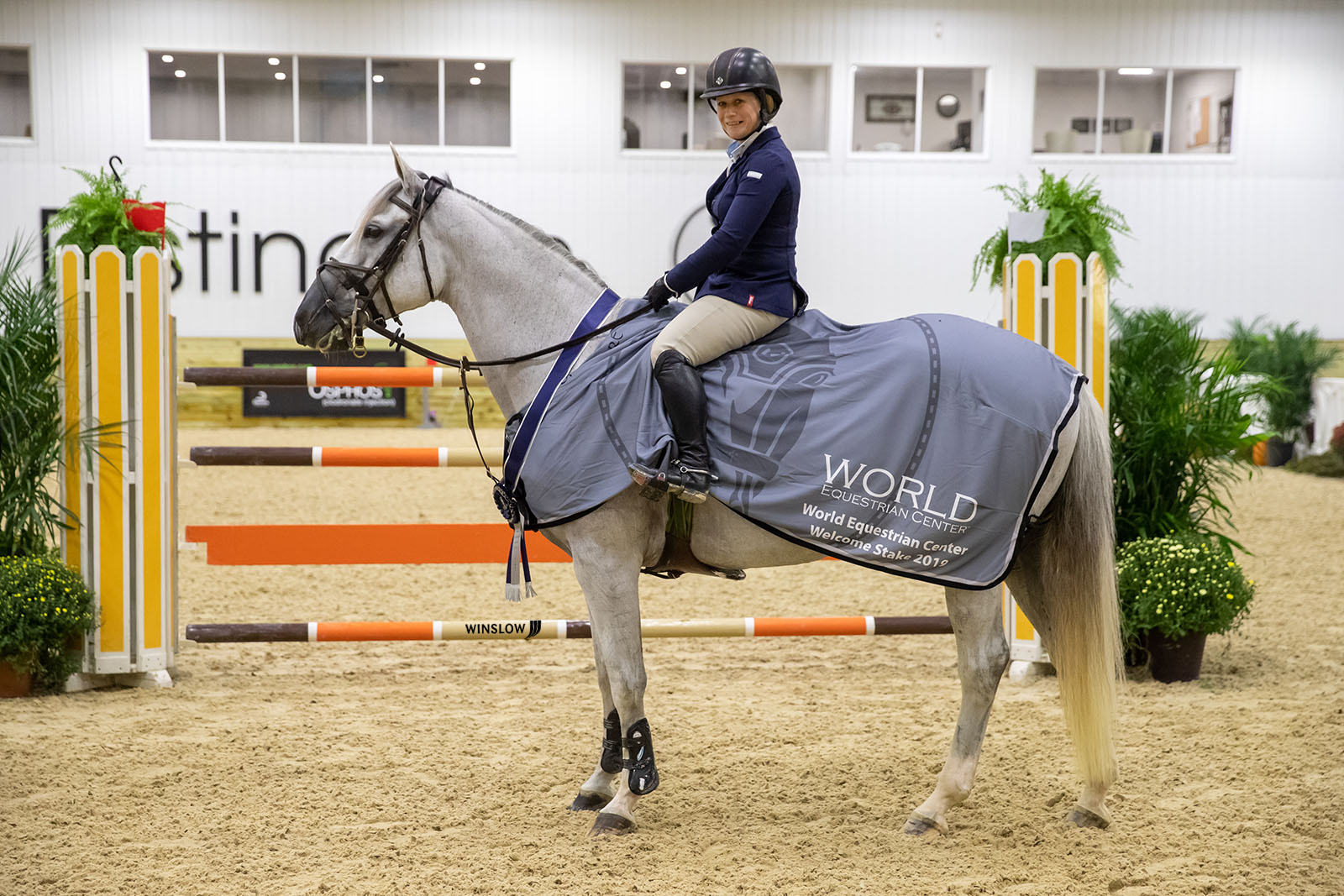 Week three of the WEC Fall Horse Shows kicked off this afternoon with a field of twenty four entries representing four countries, all vying for the win in the $5,000 Welcome Stake 1.35m sponsored by CWD Sellier. Ten entries advanced to the jump off with six jumping double clear rounds, but it was Sarah Meier and her own Chanel that prevailed. The pair sealed the win about mid-way through the class, impressing spectators with their incredible speed.
The course for this afternoon's Welcome Stake was designed by Bobby Murphy of Lexington, Kentucky. The course featured two one-stride combinations, a forward line and several opportunities to take the inside track. While many riders managed a clear first round, a few were caught by a vertical that was positioned a few strides away from the second one-stride combination, resulting in four, four fault rounds.
David Beisel was first to jump double clear in the Table II 2b event aboard Harlow Investment Enterprises, LLC's For Sunday (For Pleasure x Patoile T.H.). The pair have seen several victories at WEC including a first place finish in the $7,500 Futures Prix 1.30m in early June. This afternoon, Beisel and the nine year old Dutch Warmblood mare set the pace for the double clear Welcome Stake rides, jumping the first course in 79.893 seconds and the short course in 38.903 seconds.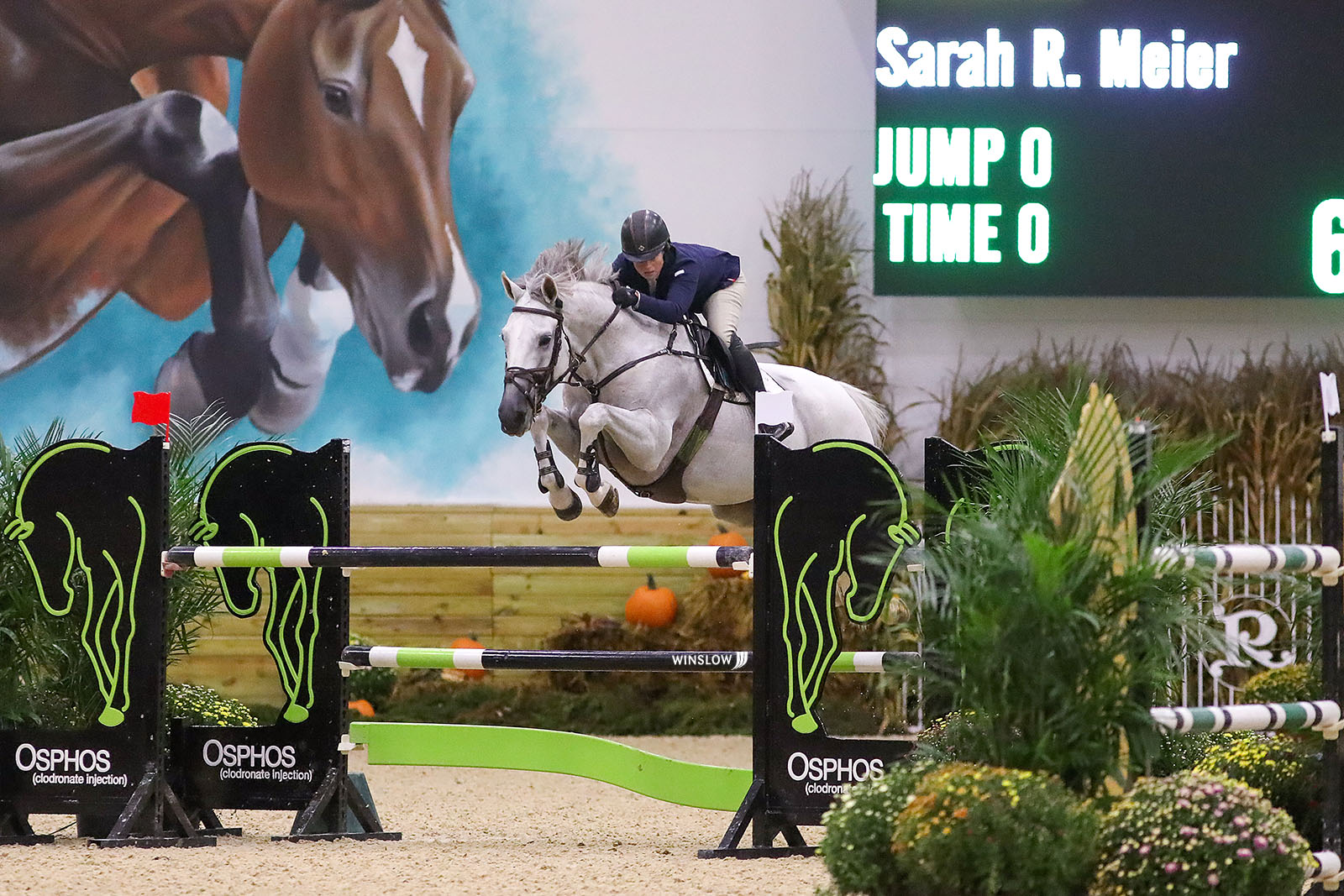 Beisel and For Sunday held their lead through the first half of the class until Sarah Meier and her own Chanel took to the course. The pair always wow the crowd with their speed, flying around the course in impressive time. This afternoon, Meier and Chanel took a conservative approach to the first course, jumping clear in a time of 83.527 seconds. Meier and the grey mare continued to the jump off, picking up speed in their signature style and racing toward each fence. The pair hugged the inside track to fences four, eleven and twelve, shaving crucial seconds off of their time and blazed through the timers at 35.264, securing their place at the top of the leader board.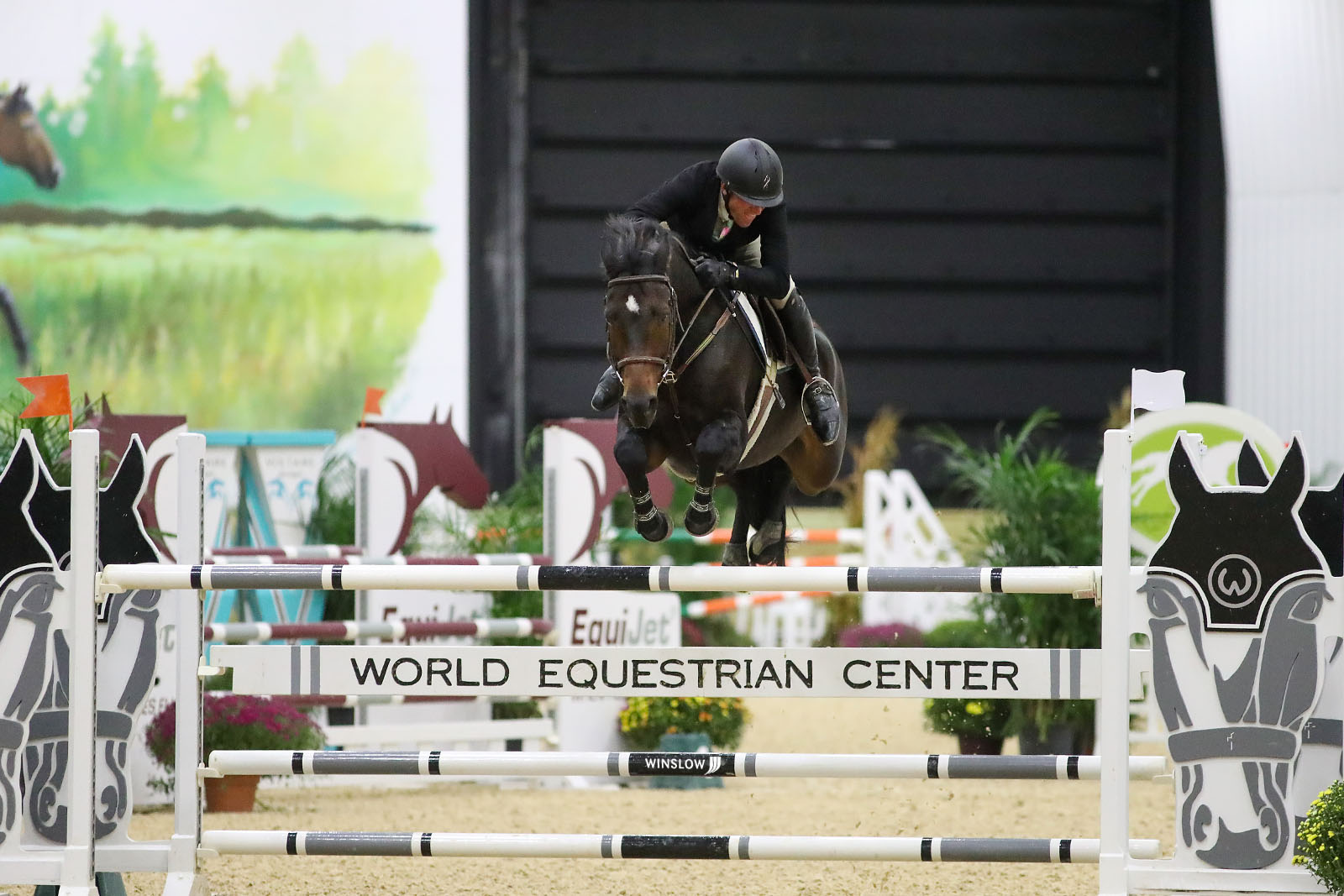 Beisel returned to the ring, this time aboard Maarten Huygen's Angelo (Conthargos x Grand Ronja). The pair were fresh off of a win in last week's $1,500 Welcome Stake 1.35m at WEC and looked ready to repeat their victory. Beisel and the eight year old Mecklenburg gelding took a slightly slower approach to the first course than Beisel's first mount, jumping clear in a time of 81.415 seconds, still well within the time allowed of 86 seconds. The duo continued straight to the jump off picking up the pace and taking the inside turns. Beisel and Angelo crossed the timers at 36.534 seconds, positioning themselves in second place.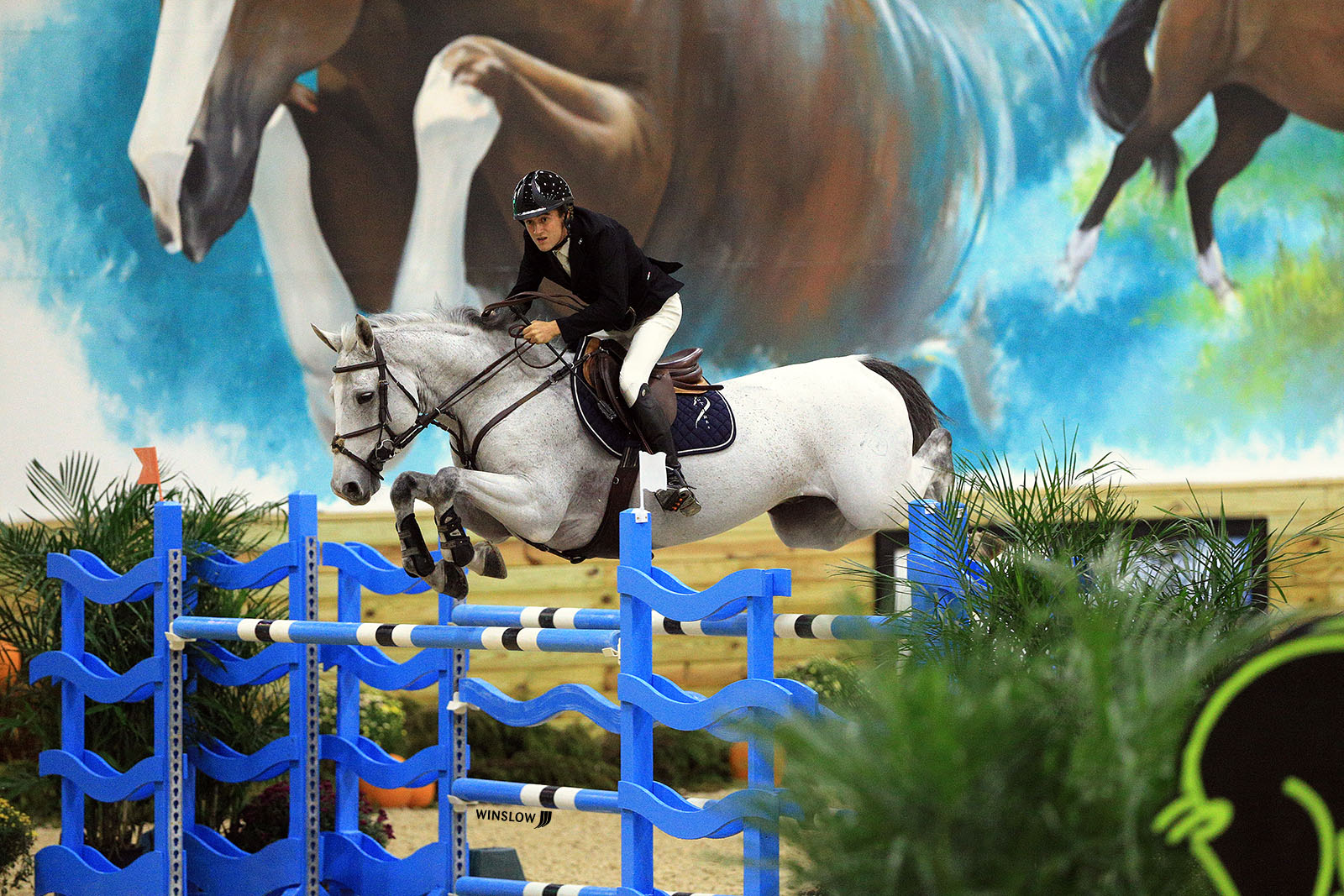 One of the last in the order was Martie Murphy and his own Cassini Quid. Like Meier and Chanel, the pair took a more quiet approach on the first course, ensuring a clear round in 82.860 seconds. Murphy and Cassini Quid continued straight to the jump off, increasing their speed and choosing the inside track. The pair crossed the timers at 38.758 seconds with a second clear round, setting themselves in third place behind Meier and Chanel and Beisel and Angelo, and just ahead of Beisel and For Sunday who ultimately took fourth place.
Meier stuck around after the class to chat with us ringside about her win. "I thought Chanel was amazing, she never lets me down. I thought she tried her heart out. I can never say enough good things about this horse and what she does for me. It was good day…it's always a good day when you win!"
When asked about Chanel's personality, Meier replied, "She's a little quirky and weird. This is my third year with her and she's taken a little bit of getting used to, but it's all forgivable because she never lets me down in the ring. She's a great horse; I'm lucky to have her."
Meier also added, "I operate a barn in Lexington, Kentucky called Punchestown Stable. We have a lesson program and a training program. We send kids to local shows and come up to World Equestrian Center. These are great horse shows. It's close enough to us that it's super convenient. The facility is great, the people are nice and we're lucky to have a place like this so close to us."
$5,000 Welcome Stake 1.35m Results
Chanel, Sarah Meier – 0 | 0 | 35.264
Angelo, David Beisel – 0 | 0 | 36.534
Cassini Quid, Martie Murphy – 0 | 0 | 38.758
For Sunday, David Beisel – 0 | 0 | 38.903
Essince W, David Beisel – 0 | 0 | 39.470
Ha'czelle JSF, Riley McKilop – 0 | 0 | 40.605
Shaia de Macheco, Sam Pegg – 0 | 4 | 38.182
Shuttergold, Taylor Kain – 0 | 4 | 39.512
Clouseau, Christi Israel – 0 | 4 | 40.822
Bipper Du Libaire, David Beisel – 0 | 4 | 41.531
Photos courtesy of Winslow Photography.