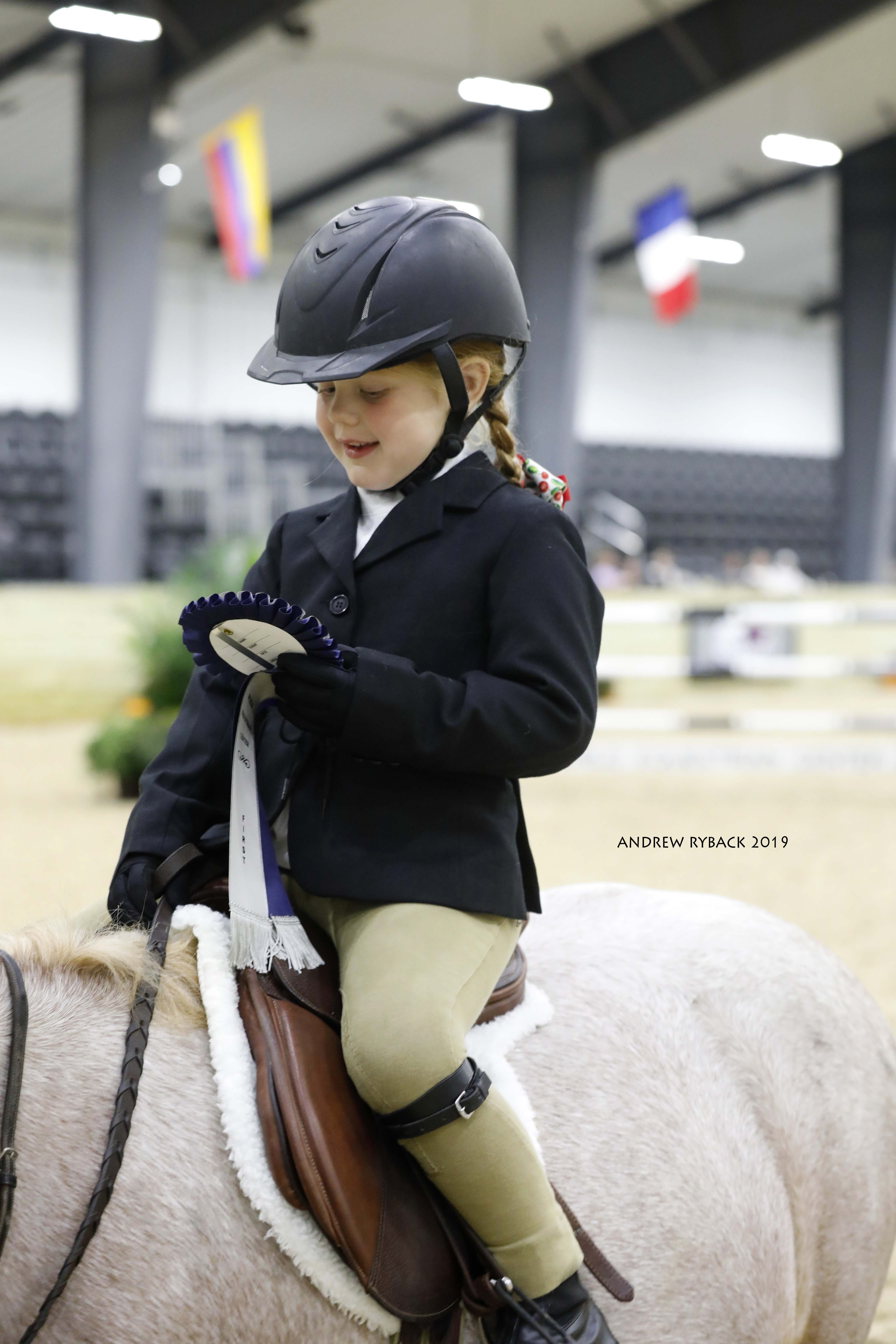 WEC Fall II saw thrilling equestrian sport and close competition throughout the week with just fractions of a second separating winners in the jumpers and just a point separating top placings in the hunters. Equestrian action was accompanied by fun Fall-themed events all week including cider and donuts on Friday and a painting party on Saturday. Chef Aaron Kemp delighted exhibitors and spectators alike with delicious buffets on Friday and Saturday and more delicious fare for our exhibitors party at the ingate during Saturday's Grand Prix.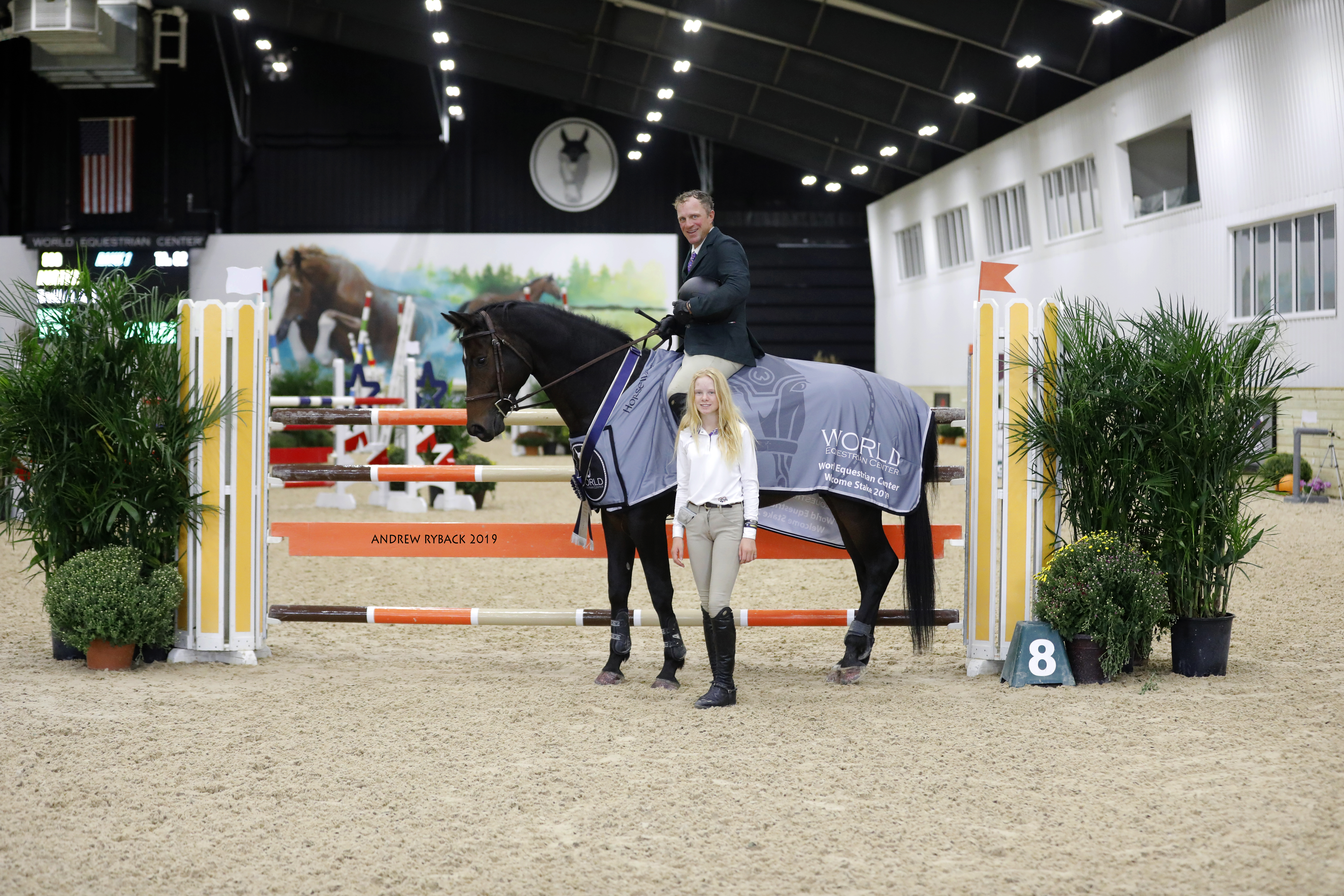 Thursday's $1,500 Welcome Stake 1.35m sponsored by CWD Sellier saw a fantastic win by David Beisel and Maarten Huygens' Angelo (Conthargos x Grand Ronja). The pair stole the win near the end of the class with an incredibly quick time. The pace setter in the Welcome Stake was Brian Shook and F.A.S Farms, LLC's Cymo (Cormint x Kyma). The pair were first to jump double clear, jumping the first round in 75.867 seconds and continuing straight to the jump off of the Table II 2b event, negotiating the second round in 40.871 seconds. Shook and Cymo held their lead until Beisel and Angelo took to the course, jumping a clear first round and continuing straight to the jump off. The pair blazed through the timers at 38.296 seconds moving themselves to the top of the scoreboard for the win in the class.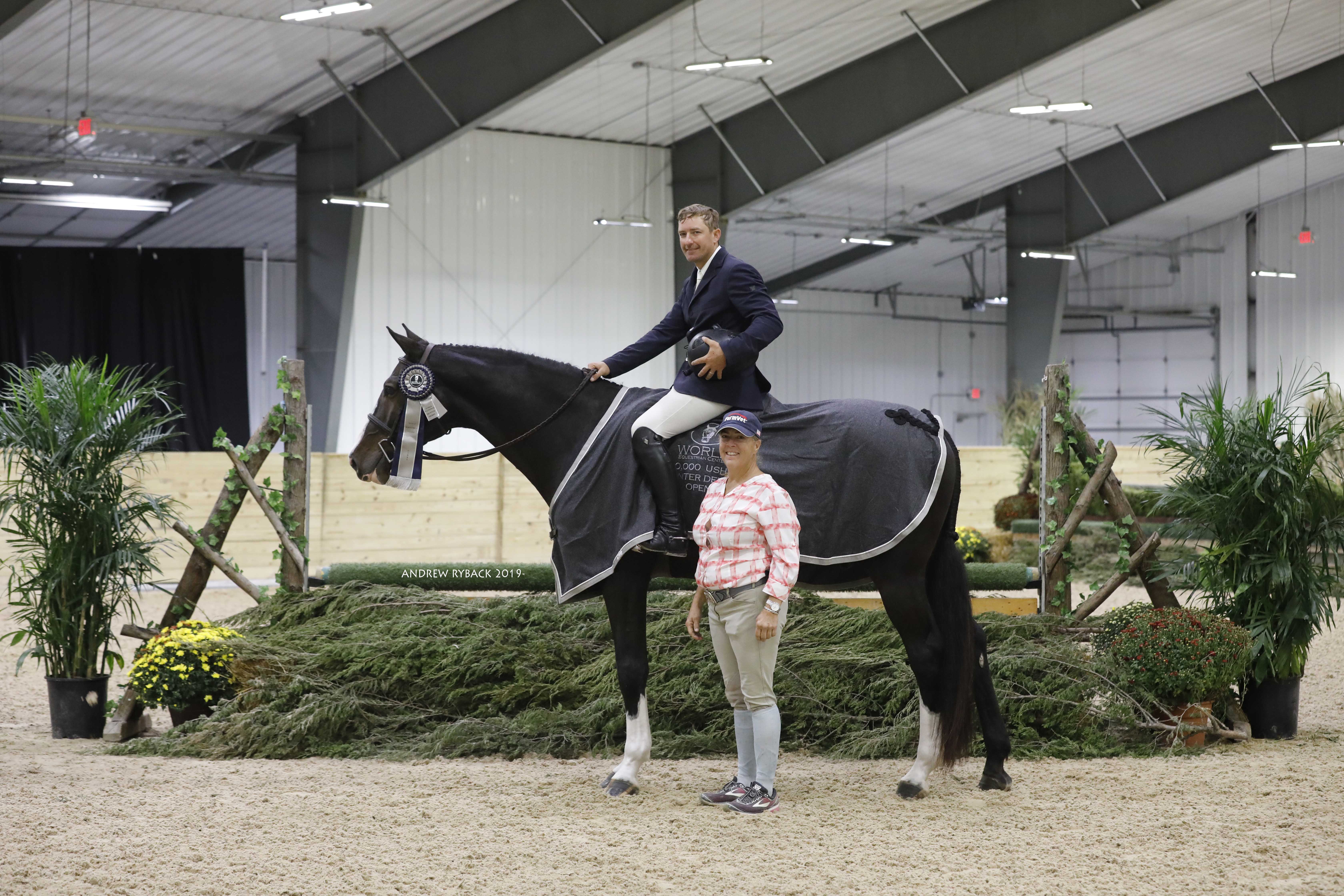 Friday was filled with Hunter Derby action, first with the Open $20,000 USHJA National Hunter Derby. Timothy Maddrix and the flashy Grace Gallenstein's Eye Cloud (Clintissimo Z x U NO Doubt II) earned the win in the class against twenty nine stunning hunters. The pair navigated two foot-perfect rounds for scores of 89 and 94, bringing their overall total to 183. Kelley Farmer and David Glefke's As Quoted (Zambesi TN x Bybalia SMH) were hot on their trail with two stylish rounds, earning scores of 92 and 90 for an overall total of 182. Havens Schatt and her own Actender PS (Action Breaker x Conpila) were also not far behind, earning scores of 88 and 92 for an overall total of 180.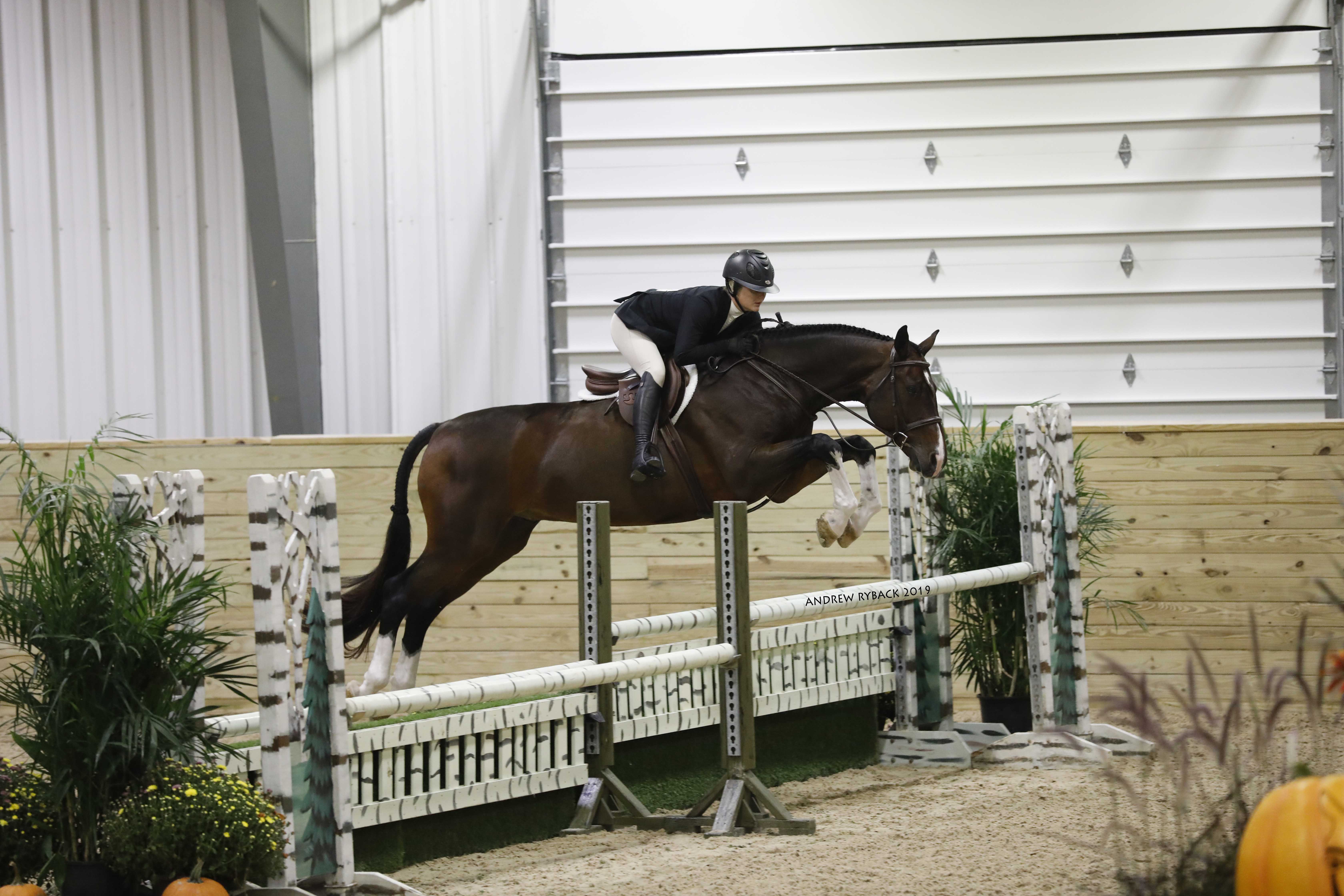 Hunter Derby action continued on Friday with the Non Pro $20,000 USHJA National Hunter Derby. Keely McIntosh and Jenny Booth's Hilton II (Clinton x Onieke) topped a field of twenty four entries with scores of 87 and 92 for an overall total of 179. The Non Pro Derby was also close with Rachel Kolar and Lisa Kolar's Lukelele (Liscotti x Reta) earning scores of 89 and 88 for a total of 177. Third place was right on their heels with Gabrielle Smoller and Queen Bean Investments, LLC's Promise Me (Pablo x Antonella) a pair of 88 scores for a total of 176.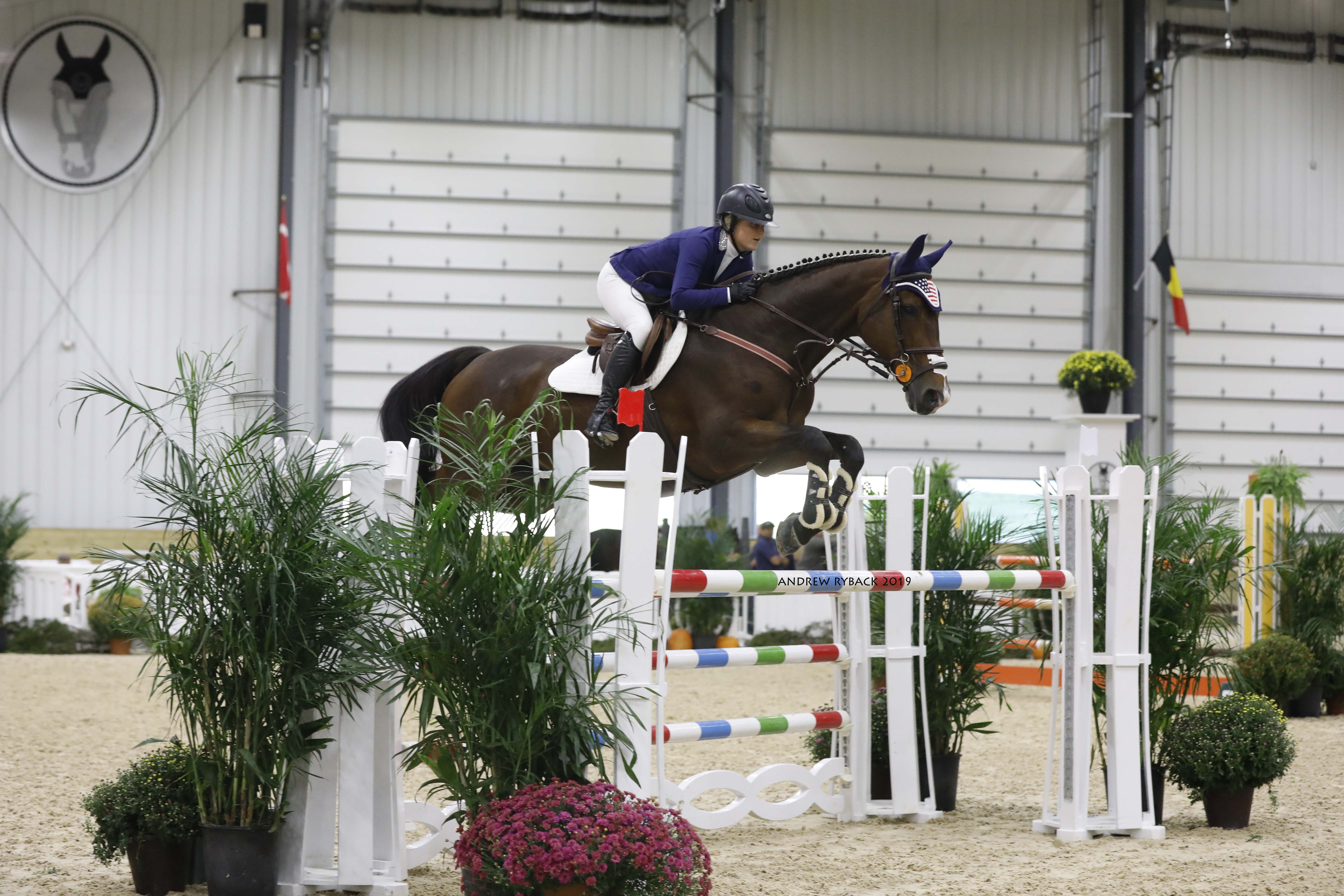 Amateur Keely McIntosh earned another blue ribbon, this time aboard Jenny Booth's So Live Helau (Dollar Du Murier x Ador De La Crasne) in Saturday's $10,000 WEC Grand Prix. The pair were unstoppable, racing to the top of the Grand Prix with a first round time of 76.858 seconds and a jump off time of 39.592 seconds. Second and third place were separated by just fractions of a second with David Beisel and his own Essince W (Chacco Blue x Rossan) jumping double clear in times of 79.552 seconds and 41.071 seconds. Sam Pegg and Michael Pegg's Shaia De Macheco were right behind with times of 71.378 seconds and 41.796 seconds.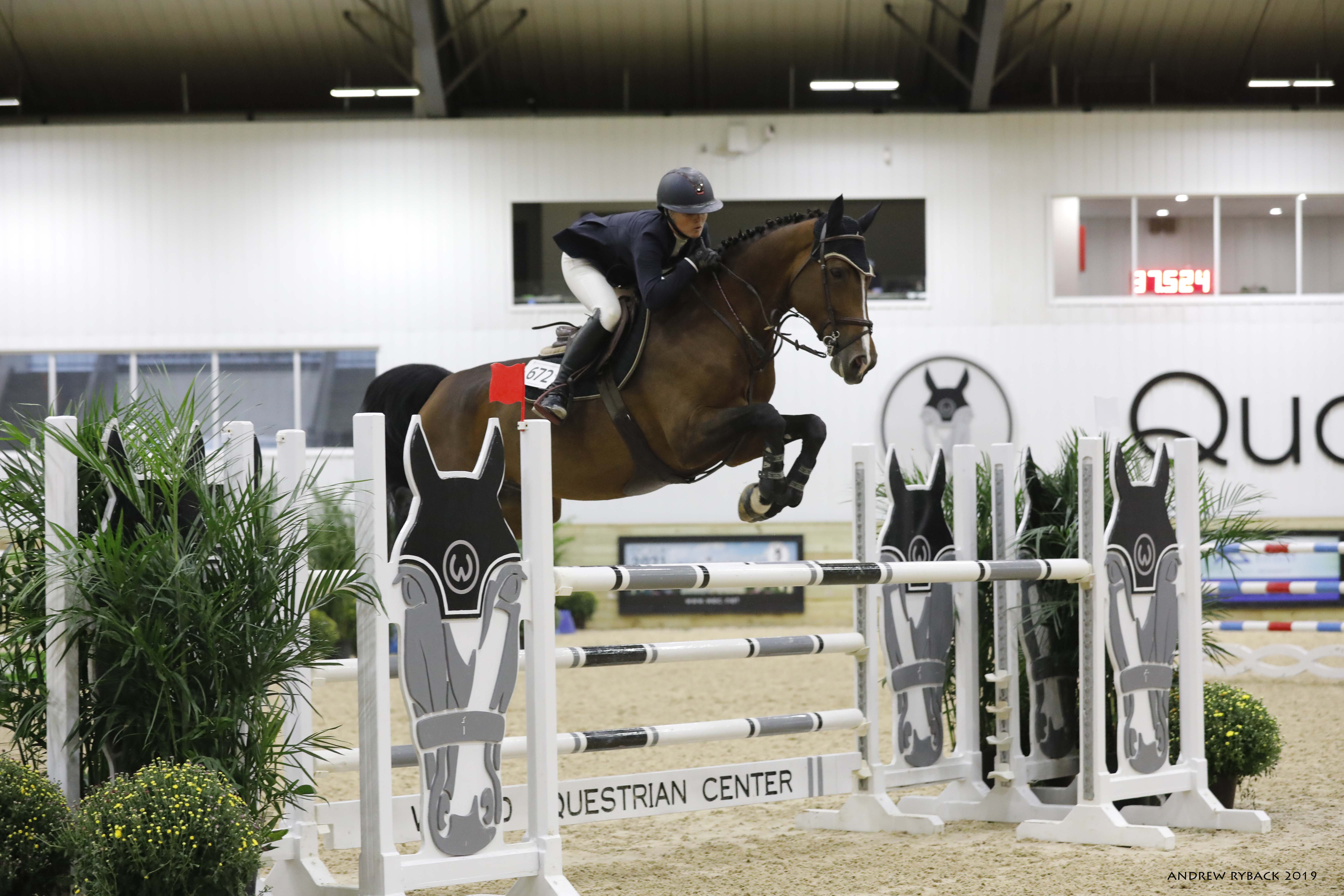 Saturday's $4,999 Futures Prix 1.30m sponsored by Voltaire Design was equally as thrilling with last week's Futures Prix winner Morgan Ward taking the top spot again, this time aboard Wolver Hollow's Time Out (Quissioni x Noretina Z). The pair rode near the end of the class, jumping double clear in times of 74.595 seconds and 40.505 seconds. David Beisel took both second and third place with double clear rounds aboard Justine Bestler's Maximus V/D Molendreef (Tonixe x Grande Dame V/D Molendreef) and REV Media Marketing, LLC's Five Star (Oh Star x Pina Colada), respectively. Maximus V/D Molendreef managed a jump off time of 40.898 seconds and Five Star jumped the course in 41.494 seconds.
Saturday also saw thirteen entries vying for the top spot in the $3,500 Non Pro Hunter Derby 2'6″. Isabel Evans and her own One Last Laugh (The Last Captive x Somthing Pretty) took home their lion's share of the prize money and a gorgeous Equitex cooler for their win. Evans and One Last Laugh also showed to top placings in the Intermediate Children's Hunters throughout the weekend.
Join us for the remainder of the WEC Fall horse shows featuring 5 back-to-back shows with nearly $1 Million in money and prizes offered. Feature classes include two $50,000 Grand Prixs and 16 Hunter Derbies during the series with two $20,000 USHJA National Hunter Derbies (Open and Non-Pro) weekly. Entries are open now and stall reservations can be made online at www.horseshowing.com. Live streaming of our Fall Classic I begins October 16, courtesy of ShowNet.