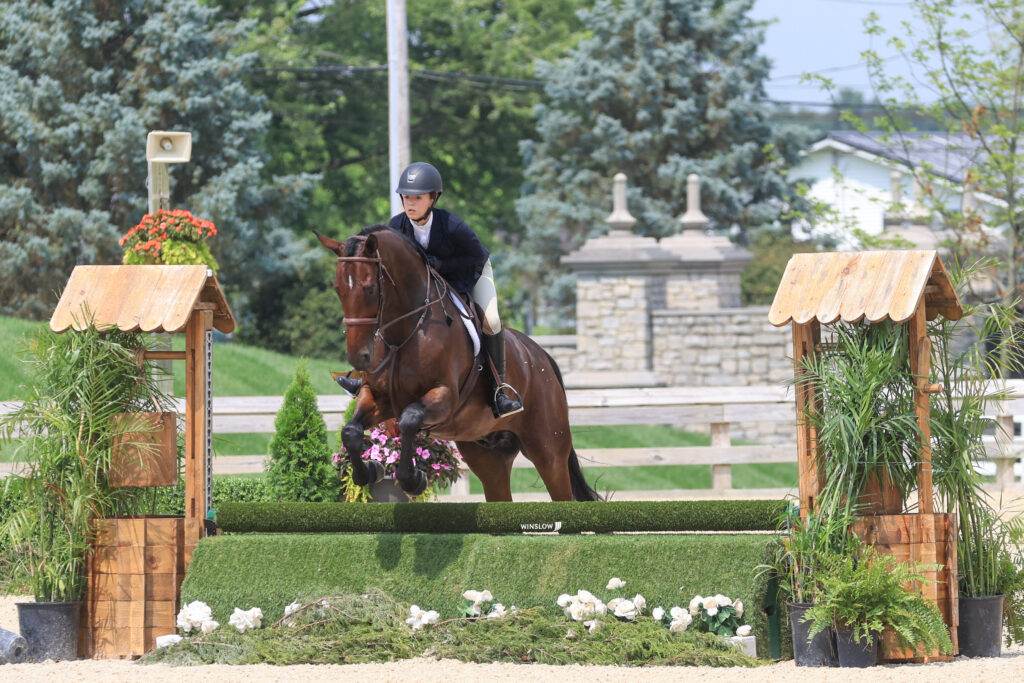 This week's Sunday Spotlight shines on thirteen-year-old Maelyn Taule, a talented junior rider from Cincinnati, Ohio. Maelyn is fresh onto the Hunter/Jumper scene, as she grew up showing and competing on the Quarter Horse circuit. We sat down to chat with Maelyn about her many show ring accomplishments, the transitions from stock horses to Warmbloods, her hobbies, and showing at World Equestrian Center.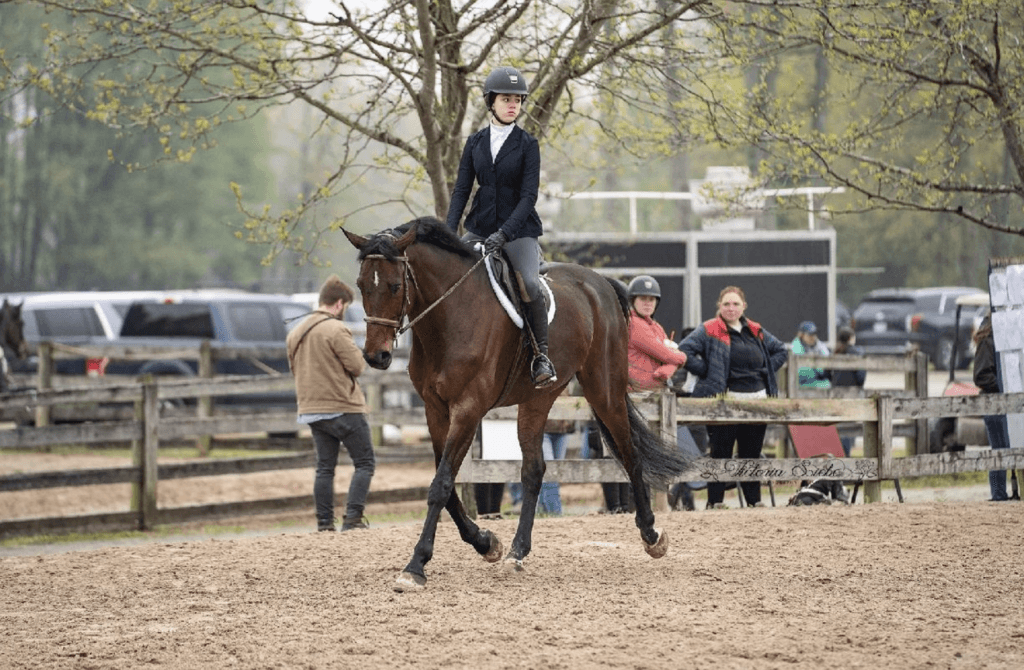 WEC: Tell us about yourself and your horses
Maelyn: I started riding when I was eight and I've been doing it ever since! I currently have two horses; Hope and Rocky. Hope is older, and we don't really jump her anymore and Rocky, who we got back in August of last year. He is green but is pretty good! A little over a year ago, I started riding Warmbloods.
Rocky is a ten year old Oldenburg gelding from Europe. His show name is Rocky Rules. The plan is to get him more trained and sell him for a profit. He's been a great project for me.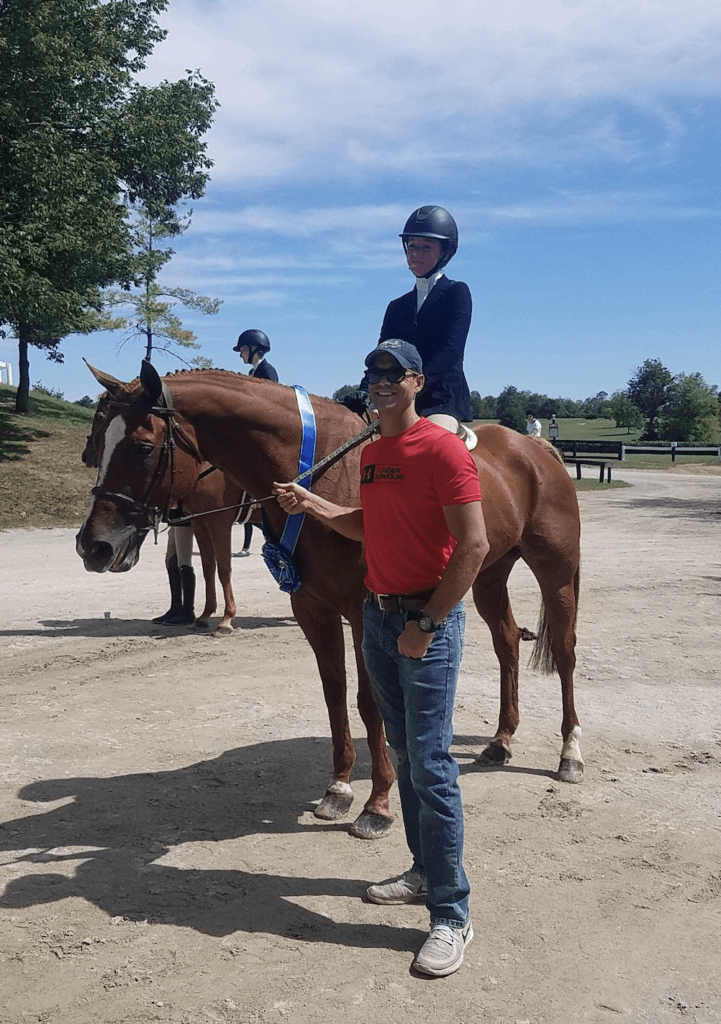 My trainer is Cameron Schreiber of Impact Performance Horses. I've been with him for about three years. Before I rode with Cameron, I actually rode with his mom where I learned about showing Quarter Horses.
At Cameron's we really focus on training and working with the horses, previously we focused on teaching me how to ride and proper etiquette. Being at Cameron's has been a great step up for me.
I currently show in the Hunters, but the next step for me is to transition into jumpers. I've been wanting to do it for a while!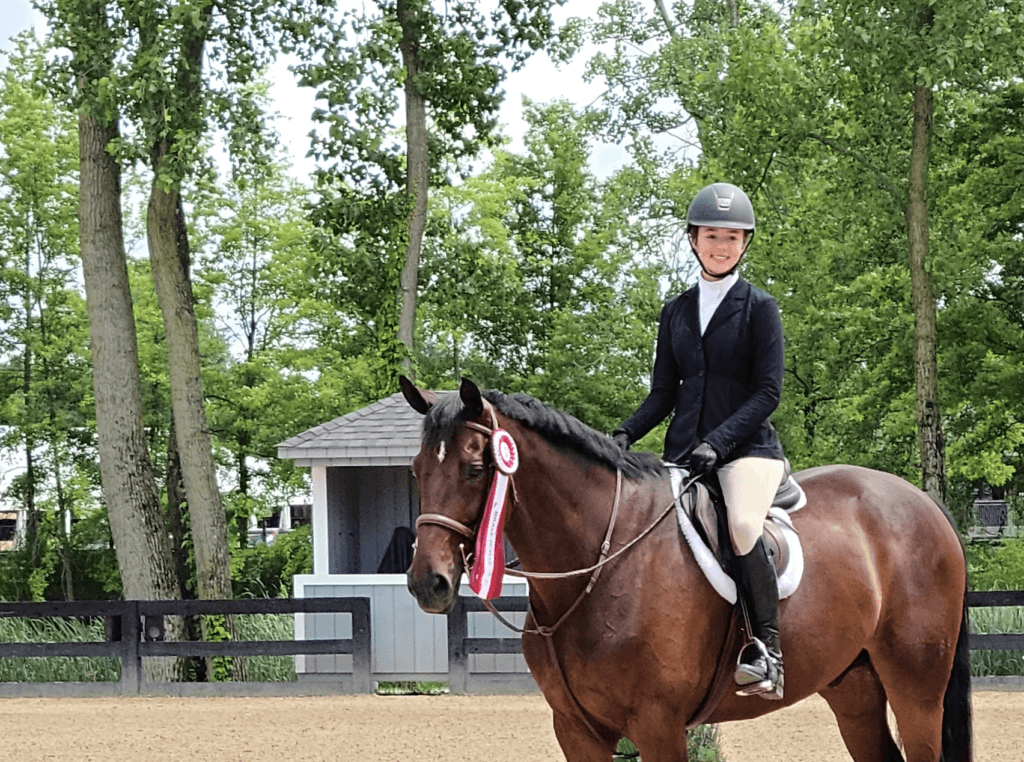 WEC: How did you transition from showing Quarter Horses to Warmbloods?
Maelyn: I was kind of getting bored and thinking "what is the next thing for me?"
So, I bought a green horse and it has been the best! This is exactly what I wanted because I am constantly having something to work on with my horse. Training has been a lot of fun.
The Warmbloods are pretty different from Quarter Horses. They (Warmbloods) are way more powerful. It wasn't an extremely hard transition, but they do ride a little different. Most of the ques are the same, but the hand work is different. For Warmbloods, you have to spread your hands out more.
We have a really cool show team. We have so much fun and everyone is really helpful.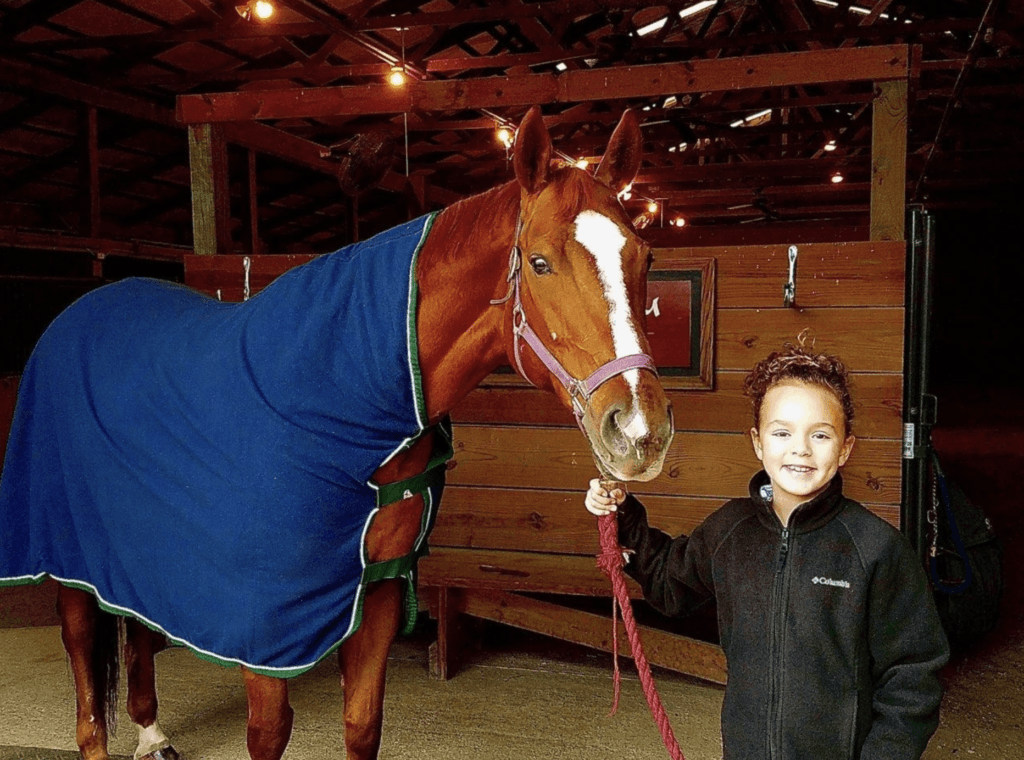 WEC: Tell us about your show career
I showed at WEC a bunch when I was into Quarter Horses. Since transitioning to the Hunter/Jumpers we have shown at mostly smaller shows, but we are working towards the bigger ones. This is only my second or third time at WEC since getting into Hunter/Jumpers.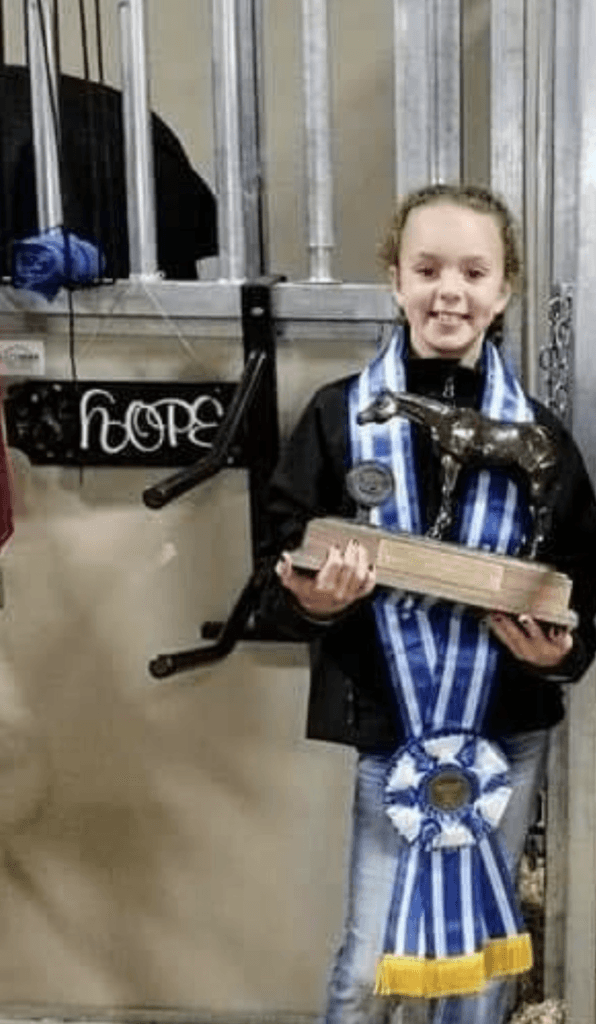 When I showed on the AQHA circuit, I qualified for the Youth World Championship Show in Oklahoma City. When I was nine years old, Hope and I won a Congress championship in the Hunter Hack out of over one hundred entries. I rode against one of my teammates at the Congress, she was reserve and I won the class. It is my favorite accomplishment!
Riding horses is so rewarding. Nothing feels better than having a great ride and knowing that all your hard work paid off.
WEC: What do you like about showing at WEC?
Maelyn: We love it here! Nothing else compares. It is the most fun place to show and they have so many events. The cabins are great too, we always stay in them.
WEC: Do you have any hobbies outside of showing horses?
Maelyn: Yes! I play club volleyball. It works out great, because I play club in the winter when I'm not showing horses as much. I don't really do a lot of extracurriculars at school because horses take up a majority of my time.
Thank you, Maelyn, we cannot wait to see you back at WEC!