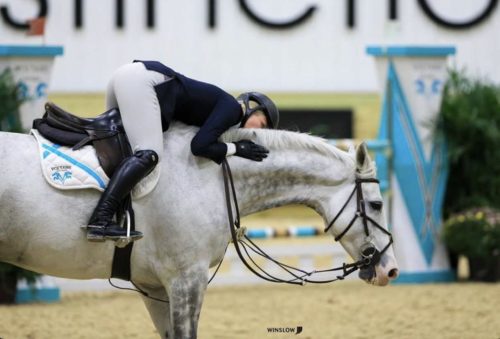 This week's Sunday Spotlight lands on Adeline Pavlin of Cincinnati, Ohio. At just 17 years old, Adeline has already collected an incredible list of riding accomplishments, but she's not stopping there. The high school senior has big plans including riding in college and starting her own business. Adeline took time this week between school and showing at the National Horse Show to chat with us about her adoration for her horses, her many achievements and her entrepreneurial plans.
WEC: How did you get into riding?
Adeline: It's kind of a funny story. My family has absolutely no ties to horses. The closest thing that I had related to horses growing up was when my grandparents would take me to the Kentucky Derby. It was always really fun. When I turned five years old, my mom took me to Kneipp Farm for a few riding lessons. It was supposed to be a one-time thing. It really never stopped. I vividly remember getting on the first pony I had ever ridden, Fluffy, and I fell in love with riding immediately. I was at the barn every single day after that, I absolutely fell in love with the sport.
I still ride at Kneipp Farm with Maria Kneipp. I've been there for around 14 years, now. Maria is one of the best people that I have ever met. She has completely dedicated her life to the sport and to the horses. I really couldn't ask for a better trainer.
WEC: Did you show when you were young?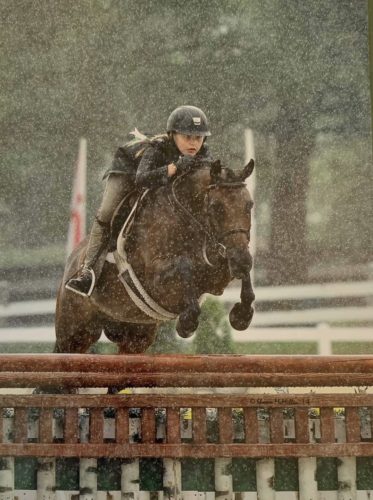 Adeline: Yes, I did the ponies. I went straight into the Medium Ponies. I had a pony named Fun For All, or Pippa, who was a bit wild. I really got to work with her and she taught me so much. I like to say that she was the pony who taught me how to ride. We ended up being such a successful team. We had a great time at Pony Finals and she was Pony of the Year two or three years in a row. After I moved on from ponies, a little girl at Kneipp Farm started riding her, so I knew she was in good hands and being really well taken care of. The little girl treated her like a queen. It was everything I had ever wanted for Pippa. She actually passed away two years ago. It was really heartbreaking.
WEC: Tell us about your horse.
Adeline: I went straight from the Medium Ponies to doing the Big Eq and the jumpers, which was a really big jump. I've always been really game and loved to jump big jumps, so I was ready. So, we purchased my horse that I have now, Ragazzo Carino, or Elliot. He's my baby, I love him so much. He's an all-around horse. He has been very successful in the jumper ring and in the equitation ring. He gives me his all, he's an absolutely unbelievable horse.
Elliot is a big baby. He thinks he's a person. He loves his food, his time with me, his friends, his job and his time outside. He's a really happy horse. It's amazing because he is everything that's good in people, but in horse-form. He has no bad traits. I just love him.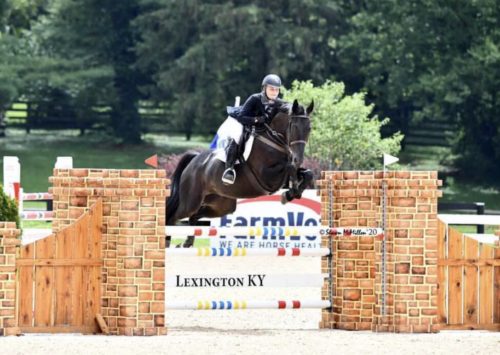 I also ride a horse owned by Richard Cheska of Twin Lake Farm in Wisconsin named Nelson Van Het Groene Dak, or Nelson. I am currently showing him in the Low Junior Jumpers and the occasional prix. He's very young, so we are teaching each other a lot. He's definitely one of the hottest horses I have ever ridden, but he's so scopey and loves his job. He's a really fun ride.
WEC: What is one of your biggest accomplishments?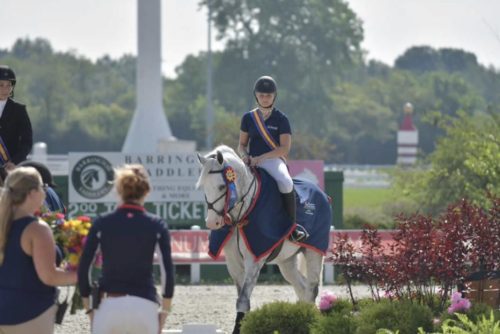 Adeline: One of my biggest accomplishments was on Elliot in 2019 at USHJA Jumper Championships when we won Gold and Bronze. Going into that show, I wasn't expecting a lot. I wanted to give a good, solid ride and I knew that Elliot would give me his all, but I was really nervous. I went last and it gives me a little anxiety watching everybody go. I went into the ring and thought, "I don't know why I'm worries, Elliot is going to take care of me. He's amazing." Elliot blew me away. He was so careful and perfect. On day one, we won the individual, had one cheap rail in the team event and ended up Gold, overall. Then, on day three, we won Bronze. It was such an amazing experience, he deserved it so much.
Also, during my first trip to the National Horse Show, Elliot and I placed 3rd in our first big equitation final. That was an amazing experience, as well. I guess you could say that the first trip to the National Horse Show is very overwhelming because it is so extravagant. Everything is above and beyond. It's one of the best, and scariest, horse shows of the year. It is one of my favorite shows.
WEC: Are you competing at the National Horse Show this week?
Adeline: I am. I am so thankful that, even with COVID, the National Horse Show is still running. They are taking so much time to follow all of the precautions and still make it happen. This is my second time going. I'm riding Elliot at Maclay Finals and I'm so lucky to get the opportunity to ride my own horse for that. That's always very special for any rider.
WEC: What are your plans after you graduate this year?
Adeline: It depends on COVID, but I will either be taking a gap year and focusing on riding and my entrepreneurship goals or heading to college. I want to own my own company, so I am planning on possibly focusing on my equine-related prototype that I want to create. If I don't take a gap year, I will be going to college. I would love to ride in college and would love to get into Texas Christian University.
WEC: Tell us about your entrepreneurship goals.
Adeline: It's a little early to say too much about about it, but I've always wanted to own my own company because of my dad. My dad owns a medical company and he is such an inspiration to me and my family. He's given me the opportunity to ride, and he's my biggest fan and one of my best friends. I think he is really the driving force behind my success and who I want to be when I grow up. I really owe everything to him and my family.
Adeline also added:
I look forward to being back at World Equestrian Center as soon as it opens back up. WEC has always been the go-to horse show for my barn because it's so close by and they have always done such a great job with the shows. I really look forward to being back in the Sanctuary Arena, that's my ring. I love the Sanctuary.
Thank you, Adeline, and best of luck at Maclay Finals today!