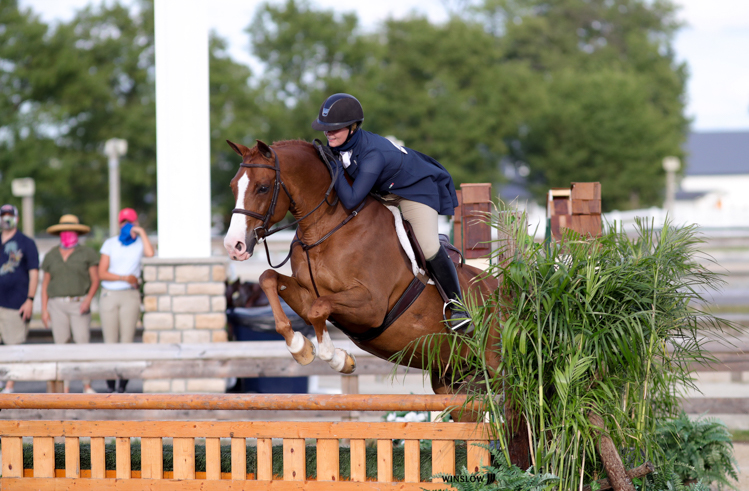 This week's Wilmington Sunday Spotlight shines on twenty-one-year-old Anneliese Kolaska of New Albany, Ohio. Anneliese was this week's $10,000 USHJA National Hunter Derby 3′ Non-Pro winner aboard her horse Herr Drosselmeyer. Not only does Anneliese regularly show her own two horses, she also attends Otterbein University where she rides and competes on the IHSA team. We sat down in WEC Wilmington's Vendor Village to chat with Anneliese about her horses, her career and her future goals.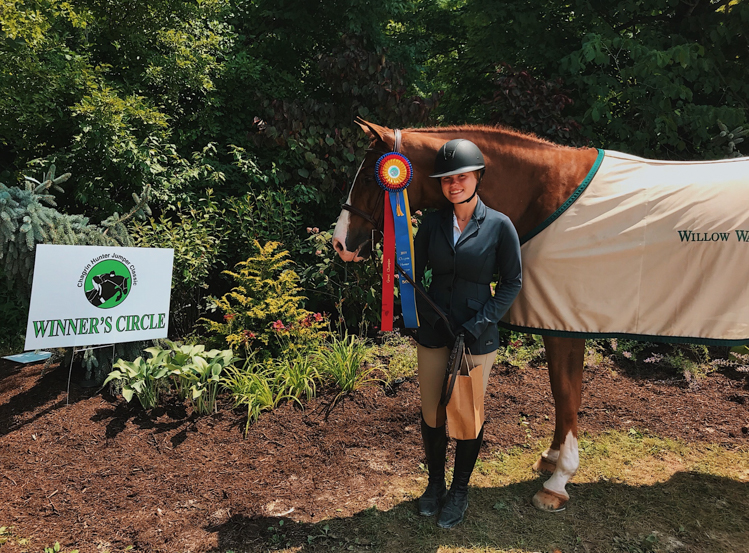 When did you begin riding horses?
I found my love of horses by watching the movie Spirit! I watched it almost every day and I begged my parents for riding lessons. No one else in my family rides, we tried to get my sister to ride, but she loved ballet. I've always ridden english and have been riding since I was five years old and I didn't get competitive until I was around fourteen. I started showing more and it became more than just a hobby! My goal now is to begin riding professionally after college. Right now I ride with Dana Kurrle at Blacklick Bend Farm.
Tell us about attending Otterbein:
I am double majoring in psychology and women's gender studies and I minor in business. I am a junior and will be graduating in 2023. I just joined the IHSA team this semester. My roommates are president and vice president of the team and talked me into it! Right now I am just doing the basic shows and since I just started I won't be qualifying for regionals or anything. I like it because I get to ride so many different horses! I have a show next weekend at Ohio University and I am so excited. Next year I'd love to go to regionals and other qualifying shows.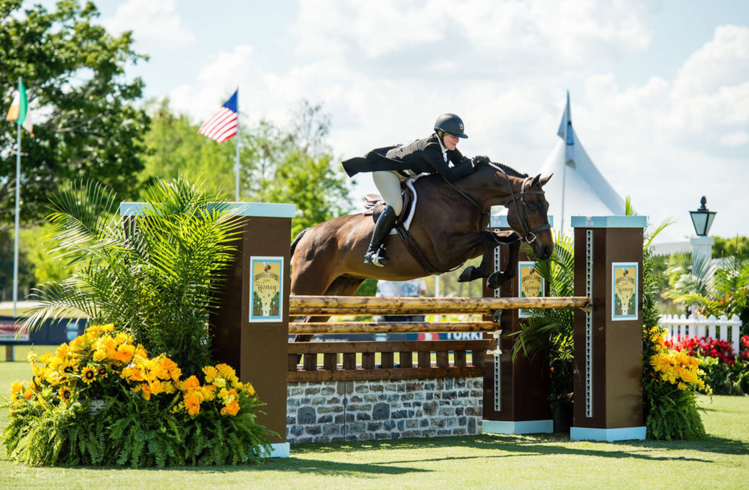 Tell us about your horses:
I have two horses that I show consistently. Fritz (Herr Drosselmeyer) is the one I show competitively and who I showed in the derby on Friday. He is awesome and I've owned him for almost six years. He is so reliable and just a nice horse to do the bigger classes on. He is a big confidence booster. He is a ham and a barn favorite!
Auggie is my other horse, his show name is Caesar Augustus. I've had Auggie for almost seven years… Both horses are long-term partners and I know both of them so well! Auggie has plenty of scope and I show him in the 3'3 Amateur/Owners and the 3'6. He will let us know that weekend what he is feeling. I got them both when they were green and it has been fun to grow alongside them.
I love showing in the derbys. I've been fortunate enough to show in a few international derbies down in Wellington, FL, and one in Kentucky. Those are always fun and I'm hoping to step back into doing big derbys again this summer.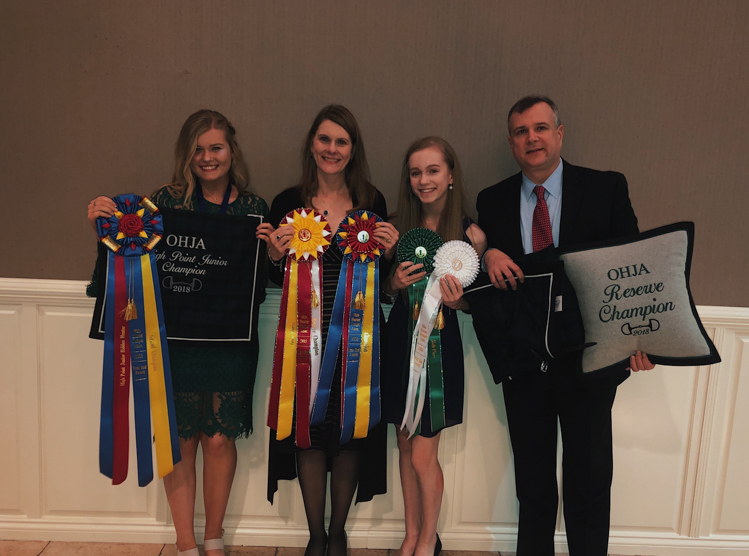 What are your 2022 goals?
I want to be consistent. With what has happened in the world the past few years it kind of messed everything up. Riding consistently and working towards learning as much I can about the horse business is important to me.
What is the greatest piece of advice that you have received?
I got in my head a lot and I put a lot of pressure on myself to be perfect every time I rode. Not taking everything so seriously and relaxing is important. You have to work for things that you want, especially if you are riding as a career. You have to have fun, too – you can't pressure yourself and carry stress. 
Thank you, Anneliese, for chatting with us! We wish you the best of luck at your next IHSA show and we can't wait to see you back at WEC!