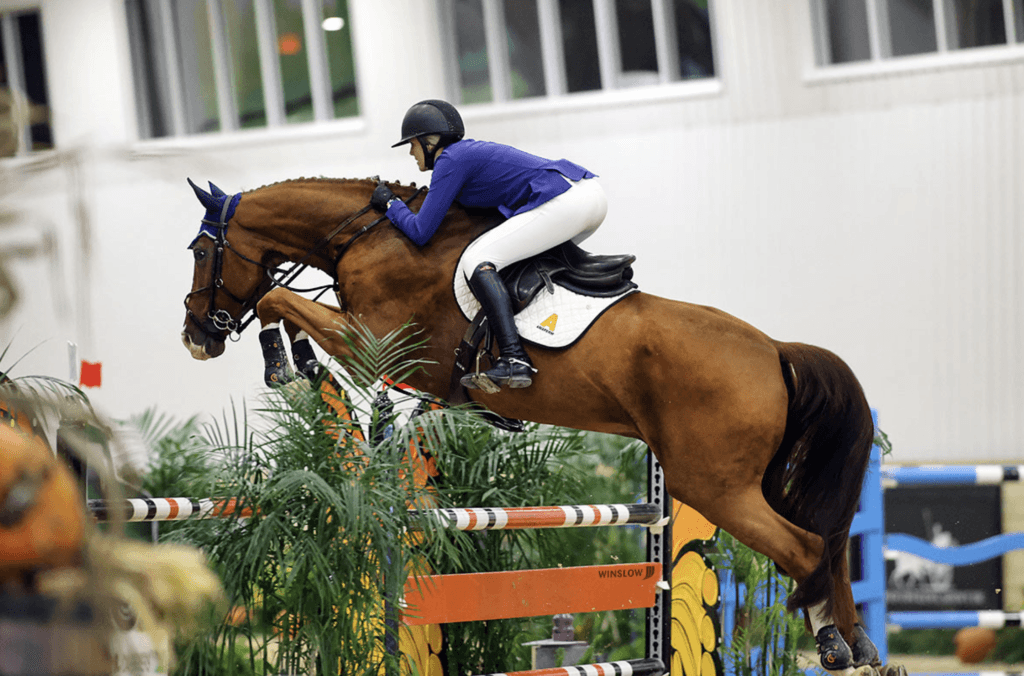 This week's Sunday Spotlight shines on Darby Pease of Charleston, South Carolina. Darby is a young professional with deep roots in the equine industry who found a love of horses through her mother and grandmother. Darby now works alongside Teri Knowlton of Windcrest Farm in Lexington, Kentucky and specializes in jumpers. She often shows at World Equestrian Center – Wilmington and travels the country pursuing her dreams.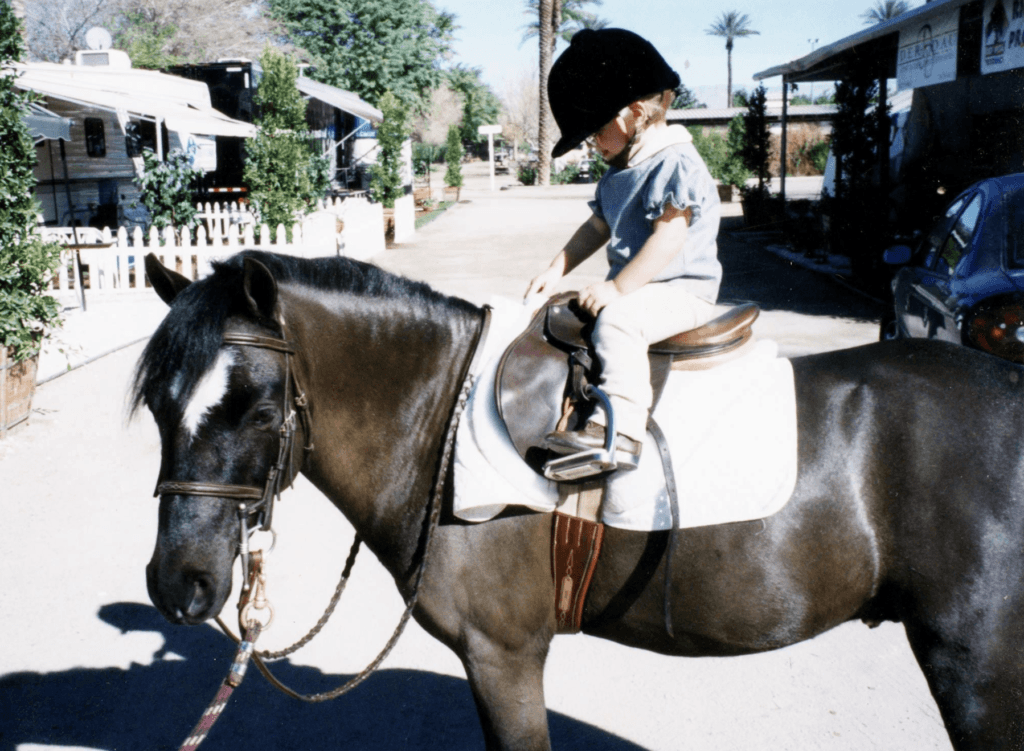 When did you begin riding?
I have been riding for my whole life. My mom and my grandma were both into horses and my grandma is a horse show steward. I grew up riding and I have been showing since I was five or six. I've always been into English riding and I grew up showing the ponies. In my last few junior years, I was into the big Equitation. I wasn't riding jumpers full time until I started working for Teri. When I graduated high school I went to be a working student for her and that evolved into my becoming her pro rider.
I began working as a professional when I turned eighteen and only had an amateur status for a few months. I focus on jumpers, but I rode a hunter a few weeks ago, just on a whim. I specialize in jumpers. All of our sale horses and clients are jumpers, but I'm not against riding hunters, it just hasn't been in the cards recently.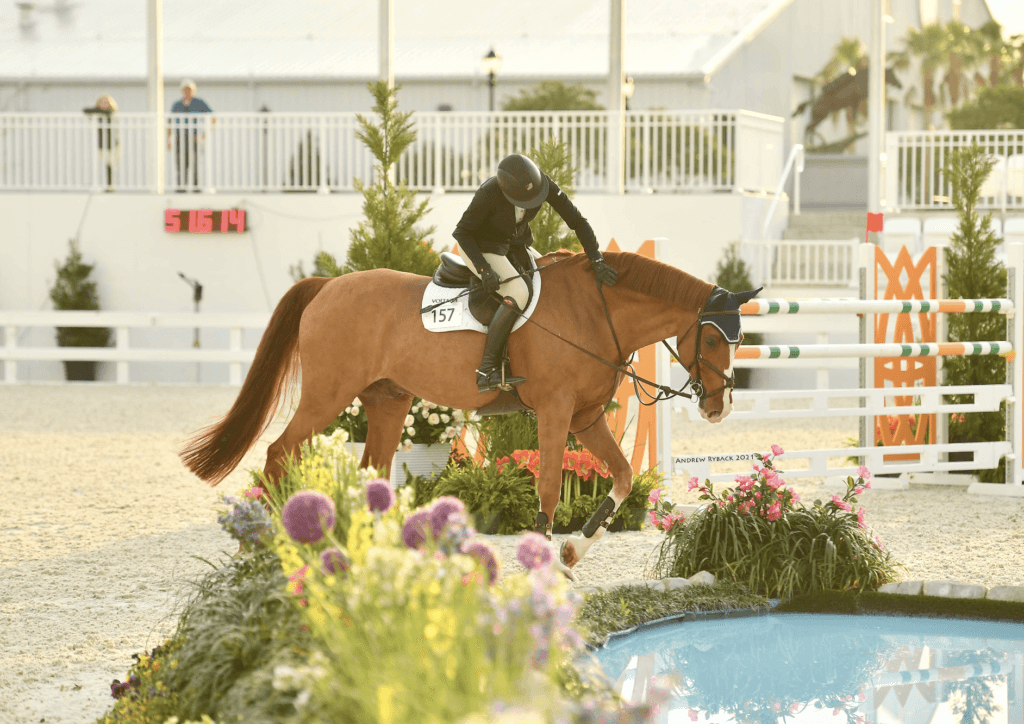 What horse has been most influential to your career?
The horse that I am currently riding in the Grand Prix is so special to me. He is a chestnut and his show name is Cumbaya W but we call him Teddy. We got him as a sale horse when he was six and he has come a long way. He was extremely green and has taken a while to develop but it has been so worth it. No one believed in him and we took him under our wing and gave him a chance. We've been sure to not push him too hard and take our time through his development. He has turned out to be such a special horse and he has such a sweet personality. Teddy is always trying hard for his rider, which you can feel. He is the scopiest animal that I have ever sat on! I think we could jump anything – height does not matter for him.
What are your goals for 2022?
I'd like to jump one of the night classes at WEC – Ocala. That is something that I for sure want to accomplish this year. It is big for me. Building off of that, i want to start jumping in FEI and getting my foot in the door to some more international competitions.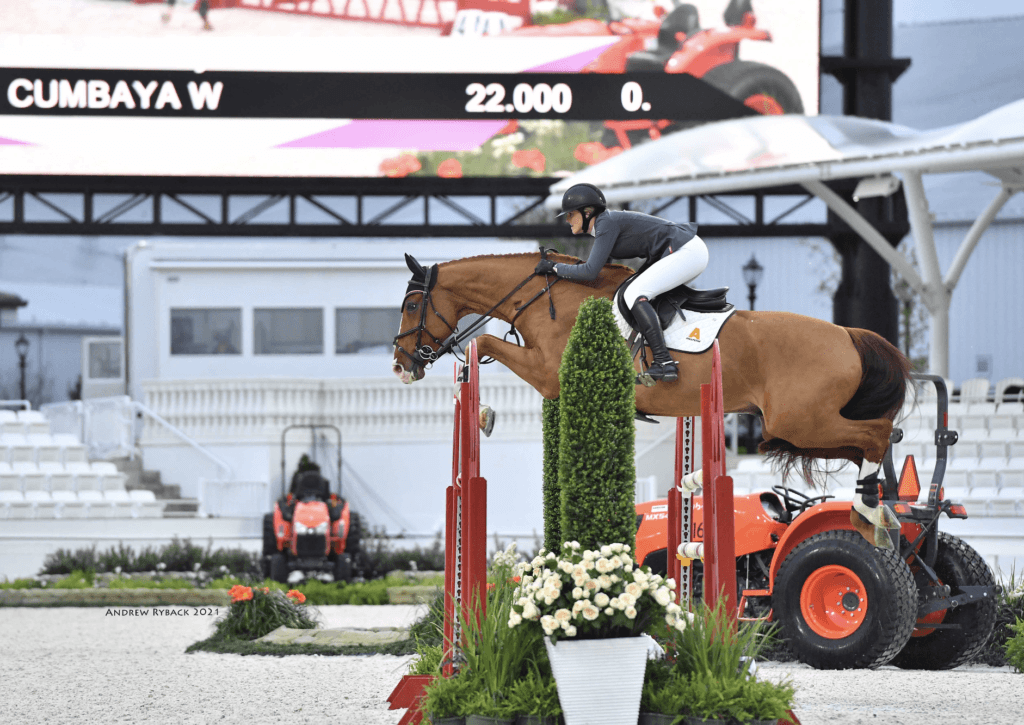 Who has been the most influential person in your riding career?
My boss/trainer Teri pushes me every day and has found all of these amazing horses for me to ride. She has given me so many opportunities. It can be tough love sometimes – I say that she is like my second mom. She has made me the rider that I am now. We work as a team and she is my eyes on the ground while I am riding.
What other discipline do you want to give a try?
I would like to try barrel racing! It looks so fun. I have a few friends who ride jumpers and also have a barrel horse just for fun. They go to rodeos every now and then and I would love to do that too!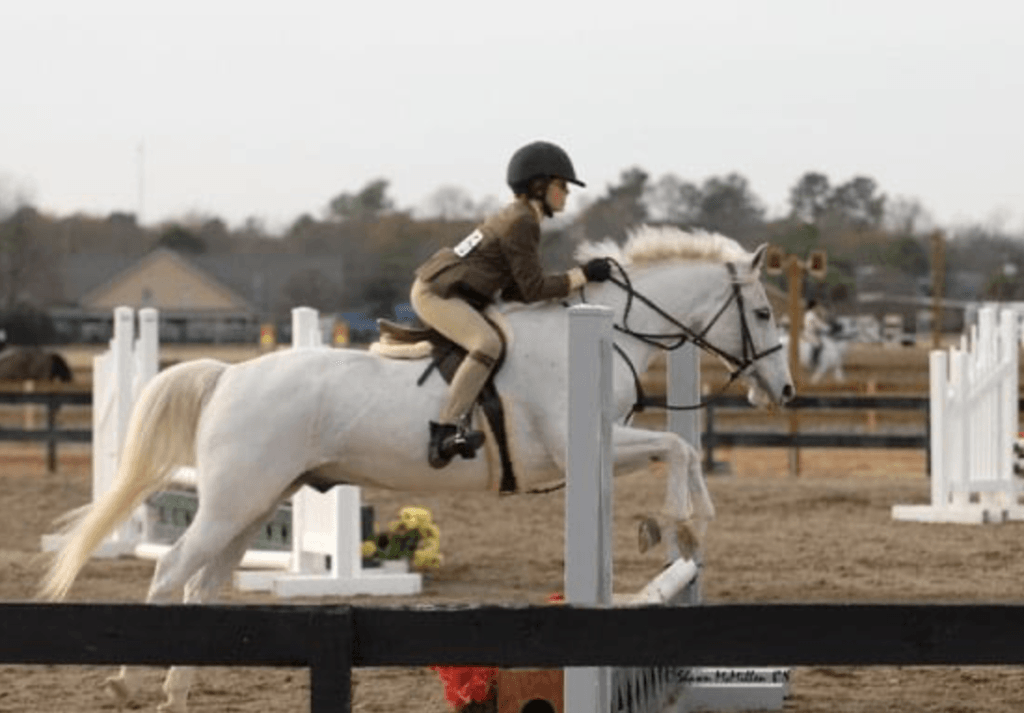 What advice would you give to a young rider interested in becoming a professional?
This industry is very tough and caters to the elite crowd – which can be very intimidating. Find someone, a trainer, mentor or another rider that you look up to and try to get into their program and work for them. Not only that but finding someone who believes in you and has your best interest at heart is key. Don't let bad people in the industry get you down. You have to keep working and keep trying!
Lastly, I want to thank my parents for always supporting me and allowing me to pursue my goals and live my dreams. My grandma is my #1 fan and I can't thank her enough for that. They are just the best!