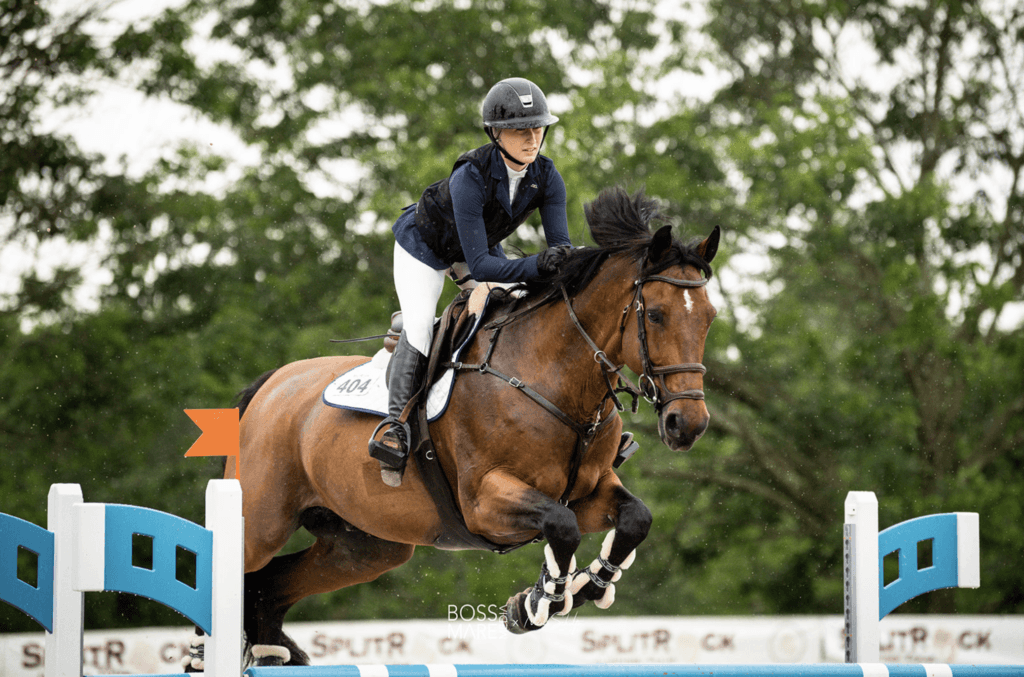 This week's Sunday Spotlight features seventeen year old Swedish – American Junior rider Ella Mauritzson. Ella has been riding for the majority of her life, but has only competed for just around three years. She already has accumulated a list of accomplishments that any rider would be extremely proud of. Ella's ambition and pure talent drive her to succeed in both horses and her education, with her goals aimed toward a college degree and to compete with her horses in Europe. Ella is a Swedish citizen, is bilingual and has lived in both America and Sweden during different parts of her life.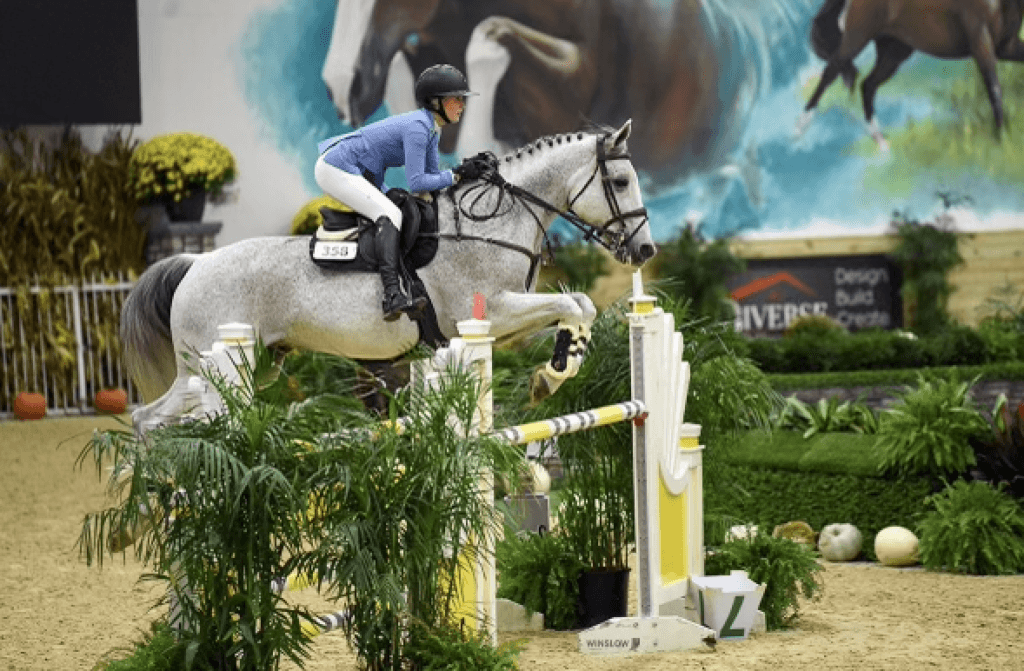 How did you get into riding?
I started riding when I was two. I've been riding for quite a while! When I was living in Sweden one summer, there was a little farm down the road and they had ponies. We would walk by and one day they let me sit on the pony and that was it!
I never competed until just over three years ago. My parents and I moved to Lexington, KY and I began training with Lauren Hester. She was great and taught me a lot! I just began training with the Genn's, they are great too. I also keep my horse at Kady Abrahamson's farm in Lexington. It's perfect because it is close to my house and I do self-care boarding at Kady's, so I am there a lot!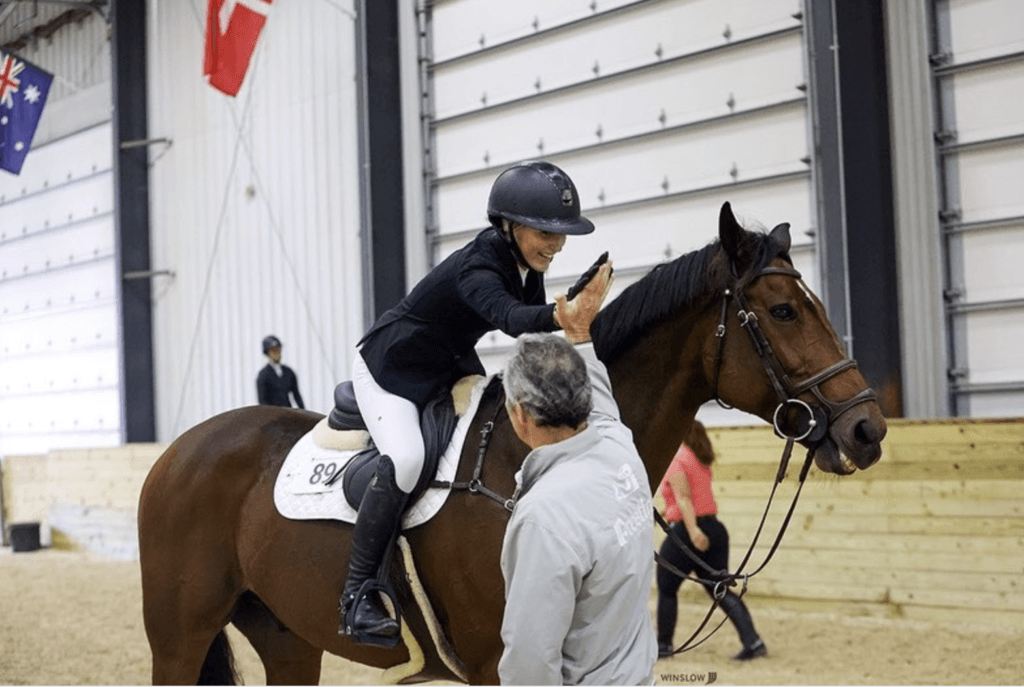 Tell me a little about your horses.
Barclay B was a chestnut that I showed. He was a lease and he took me from the 1.20m's to the Welcome Prix and my first national Grand Prix. I really enjoyed him and he was quite a special horse. He took care of me and taught me how to really ride. He went back to his owner's right before this show. He is 15 now, so I think he will be getting used for the smaller stuff. He served his purpose; he is just so special.
My other horse is Kingsley. He is 11 now, I've had him for two years. He's fun and he really teaches you to ride. He's not a babysitter in the sense that he's not autopilot like my other horses. It's nice to have a combination of horses where one will really take care of you and the other will teach you.
My new horse arrived from California last week. He's very new and we are still figuring it out but he is so fun!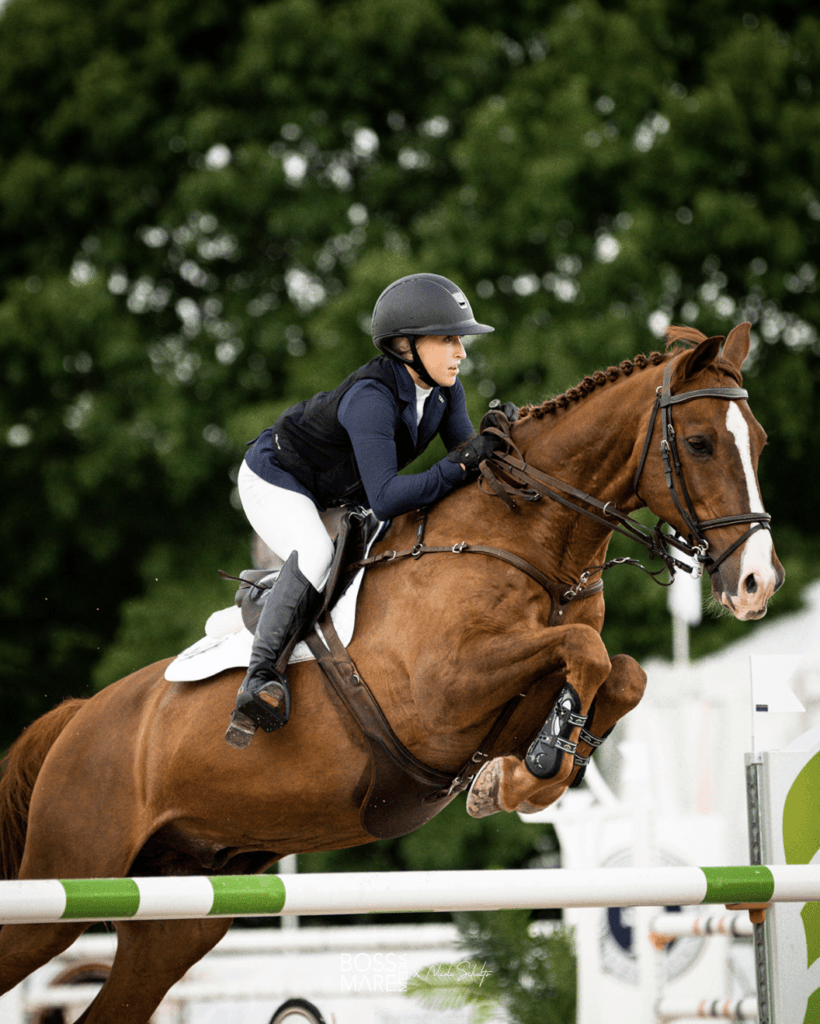 Outside of horses what do you like to do?
Right now I'm not doing much else. Horses are taking up a huge chunk of my life. I am homeschooled through an online school so that gives me more freedom to be in the barn and at horse shows. In the winters I take the horses to California, rather than Florida, so I can't get into too many other things. When I was younger I played a lot of Volleyball and I enjoyed it very much!
What is the most helpful piece of advice that someone has given you?
I have a bad habit, per-se of making too many adjustments within a short amount of time when I was going to a fence. Wilhelm told me that when I come around the turn to only change once and to slow down around the turn but not out of the turn. He explained it like you are driving a car through a turn! That's a habit that I'm trying to break, but that simple advice has really helped me a lot.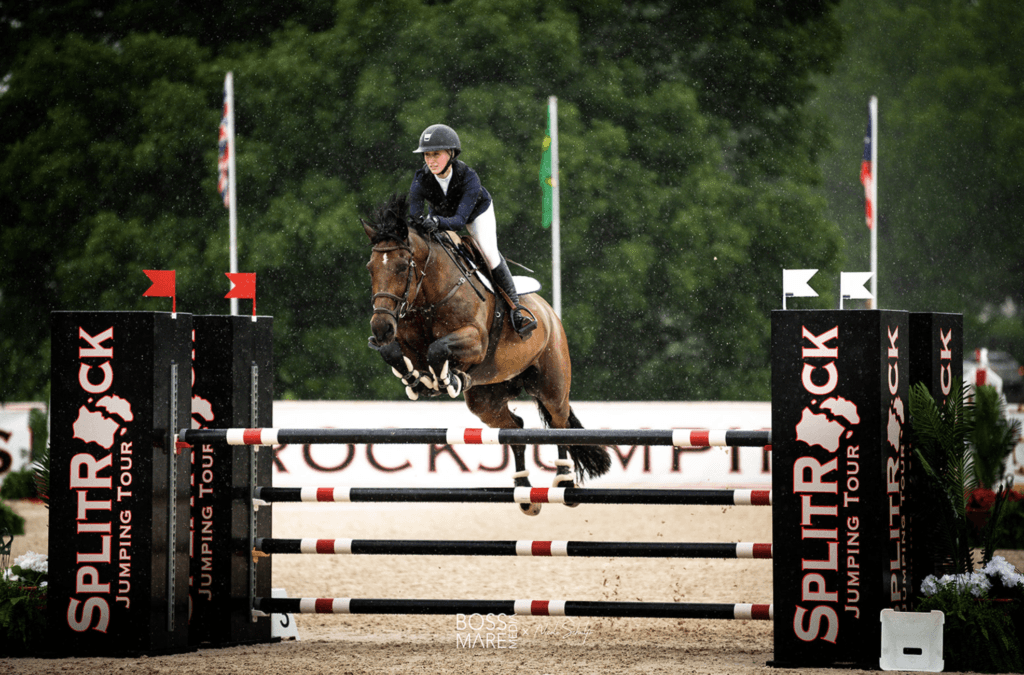 What are your plans for the future?
This winter I will be going to California to train with Mark Kinsella, he is an Irish rider. I'll be gone from November to probably the first week of April. It will be fun because I'm really good friends with his wife Sophie!
I'm a senior in High School now, and I decided to take a gap year before going to college. In that time, I will be in Europe with my horses and training with a Swedish Olympic rider, Henrik Von Eckermann. I'll be there from June to February. If it goes well I will stay there until maybe June! This is going to be an unparalleled experience and I am so excited for that. I've looked up to him for a very long time.
Thank you, Ella, for chatting with us! We look forward to following your success and seeing you compete at WEC with your wonderful horses.