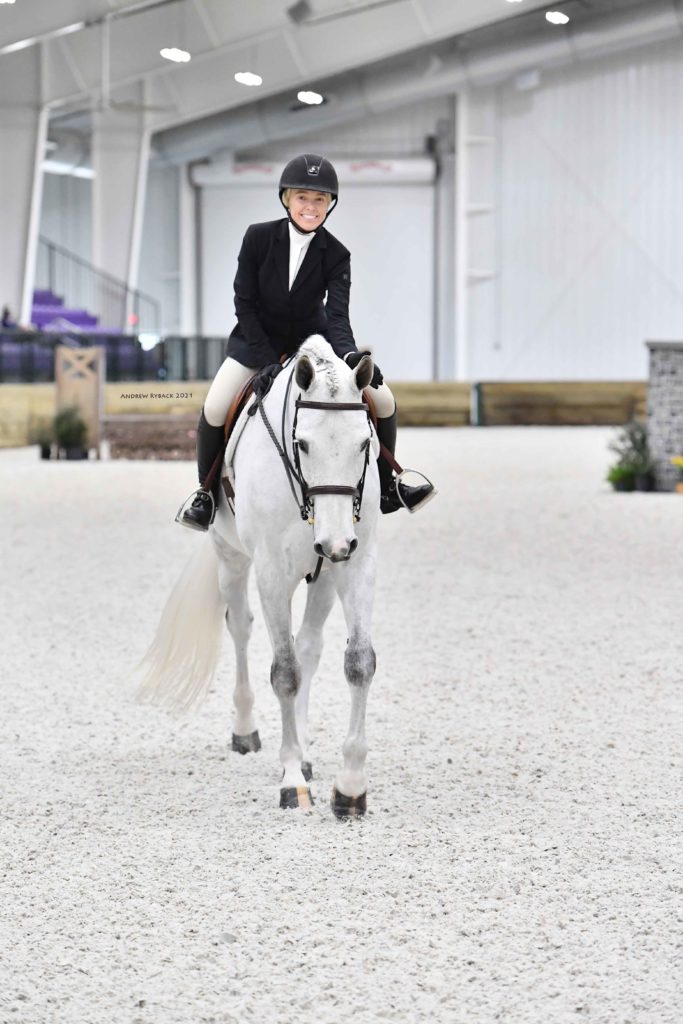 This week's Sunday Spotlight lands on amateur rider and Equestrian Stylist founder, Ashley Cagle. Ashley stepped back into the show ring this week after a two year hiatus with her 19-month-old twins watching from the sidelines. She took time to chat with us about her week at World Equestrian Center, her return to the show ring, her twins and her Equestrian Stylist blog.
WEC: How did you get into riding?
Ashley: My mom had horses growing up. My sister and I got our first pony around 2 years old. We started in the Leadline, did Short Stirrup, Small Pony Hunters and went through the divisions from there. I grew up down in south Florida, so I showed at Winter Equestrian Festival a lot. We also showed at Pony Finals and Devon.
I went to college at Florida State University and majored in fashion merchandising and minored in business. I rode a little bit for the club at Florida State, then rode for other trainers in the area starting sophomore year. After college, I moved back down to south Florida and rode with Jennifer Bieling, who I had ridden with for almost 25 years.
WEC: Tell us about the horse you are showing this week at World Equestrian Center — Ocala.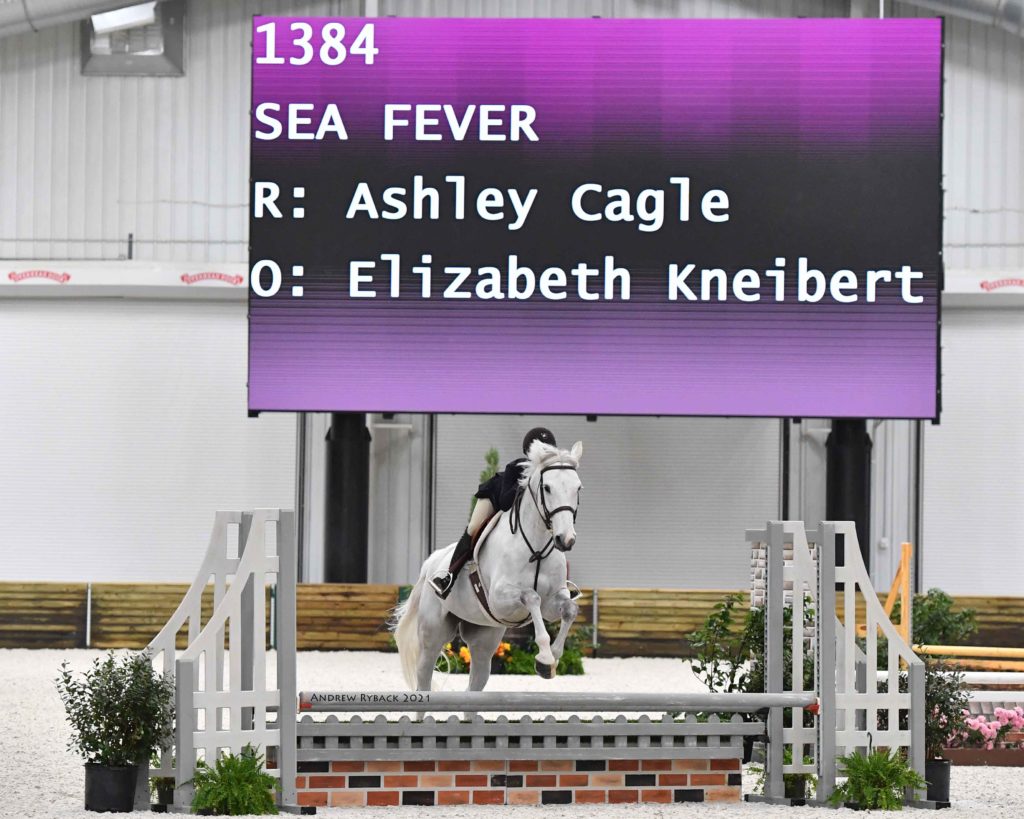 Ashley: I've been in limbo with riding for the past few years. Just under two years ago I had twins. They're 19 months old, now, and this is really my first show back since they were born. My parents live in Ocala, so every time that I visited them my dad would tell me about the amazing World Equestrian Center. He urged me to go, so I visited just before the first show of the year. After that, I knew I had to figure out a way to show. I've just been hacking some horses at home, so I reached out to some friends and ended up finding a horse to ride for the week. It's really worked out.
This week I am riding Elizabeth Kneibert's Sea Fever (Chirivell x Laguna), or Sperry in the barn. He's a 9-year-old Dutch Warmblood gelding. He is with Ben Rosichan and he's for sale. We did the warm-up on Tuesday and he was great, then I showed in the Intermediate Adults on Saturday and Sunday and we ended up 4th, 6th and 8th out of 45 entries. He seems to really like going in the ring and seeing the decorated jumps.
WEC: Tell us about your twins.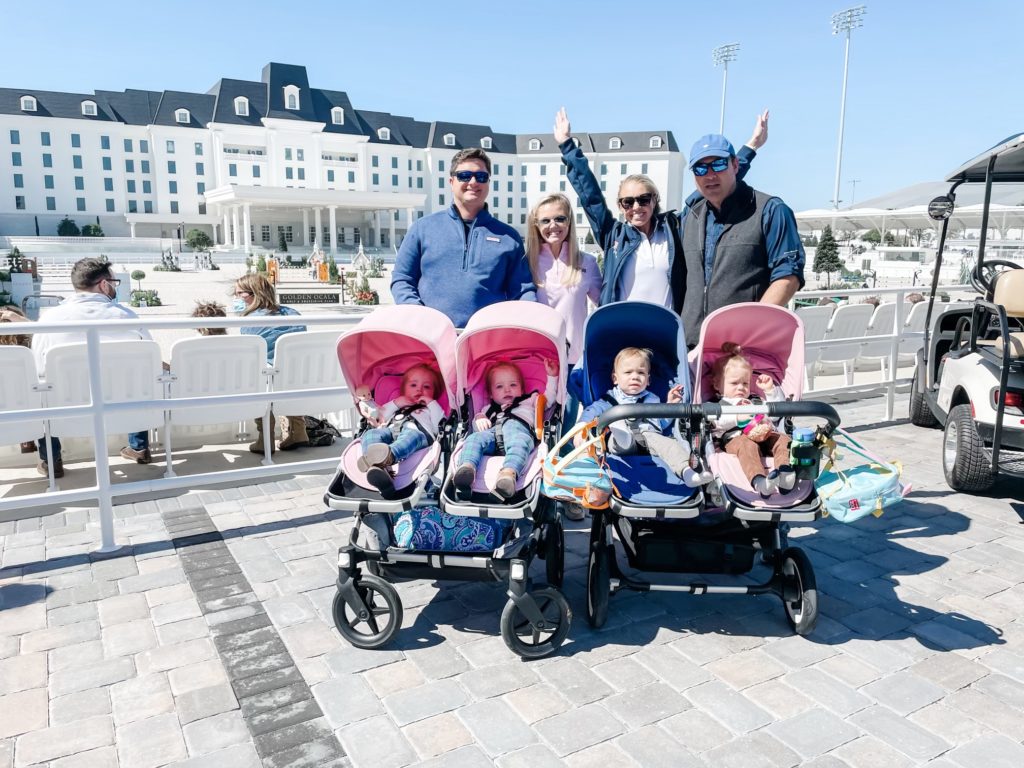 Ashley: My twins are named Sage and Sullivan. They were born on July 4, 2019, so they are my little fireworks. They have been to horse shows, but have not had the chance to see me show before this weekend. My mom is babysitting this weekend and she brought them to the show.
WEC: Have your twins ridden before?
Ashley: They have ridden the minis around my parents' farm about 30 minutes south of World Equestrian Center — Ocala. My parents have plenty of horses on their farm including my retired horse, my large pony, my small pony, two mini horses and two mini donkeys. It's heaven for the twins. We have so much fun when we come up and they just love the horses. I'm looking forward to starting them in the Leadline classes. It's going to be super fun having both of them in the ring.
WEC: Tell us about your blog.
Ashley: I started Equestrian Stylist in 2012. I had gone back to school for my MBA and was trying to figure out what I wanted to do. I knew that I wanted to focus on fashion and horses, so I started blogging. One thing led to the next as I found out about new brands and new events. I fell in love with the lifestyle side of the sport. I started the Instagram account about a year after I started the blog and it's been a hit. It's been so much fun and I've met so many great people and brands from all over the world.
Right now, I'm loving focusing on the home side of the equestrian lifestyle. Everyone is home during COVID, so I've been focusing on finding farmhouse and equestrian-style pieces that bring the barn into the home. Also, with the twins, I'm looking for fun, kid-friendly things to include on the blog.
WEC: What can we look forward to next on Equestrian Stylist?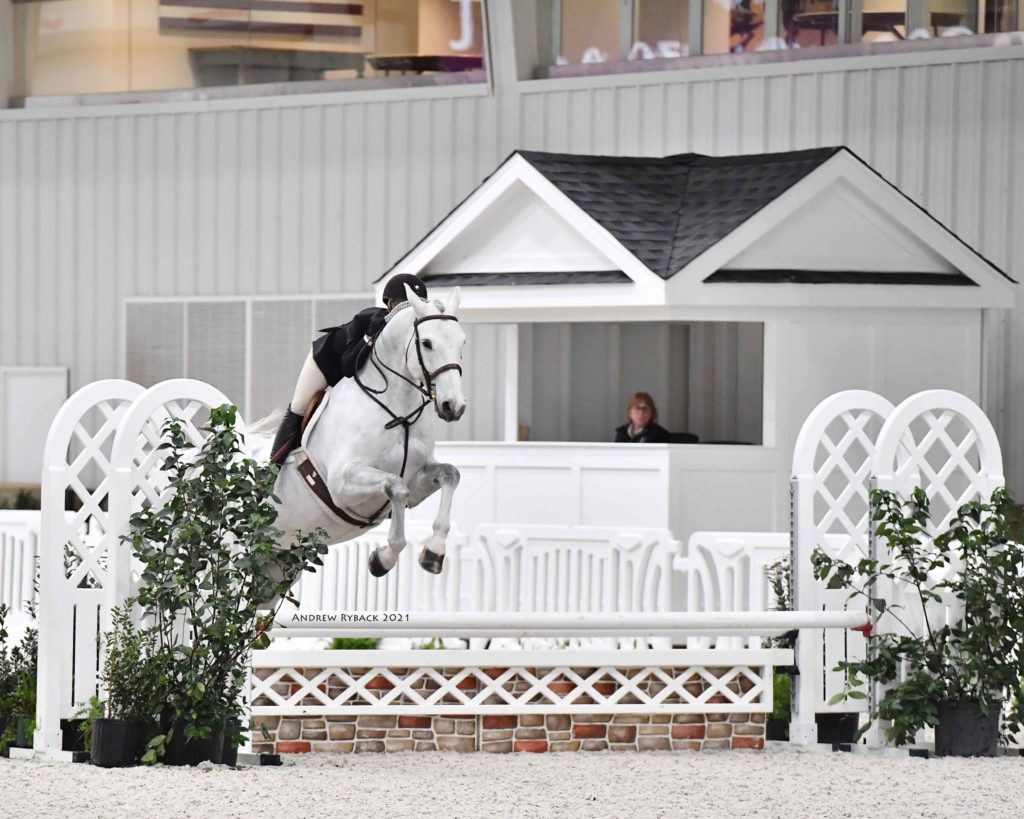 Ashley: I am working on a piece about the World Equestrian Center. I wanted to take my experience here as an amateur rider and wrap that up into something fun. The place is amazing, it feels magical. Stay tuned for that in the coming weeks!
Thank you, Ashley, for sharing your experience at World Equestrian Center — Ocala with us!
Follow Equestrian Stylist on Instagram and Facebook, and at equestrianstylist.com.
Photos courtesy of Andrew Ryback Photography.