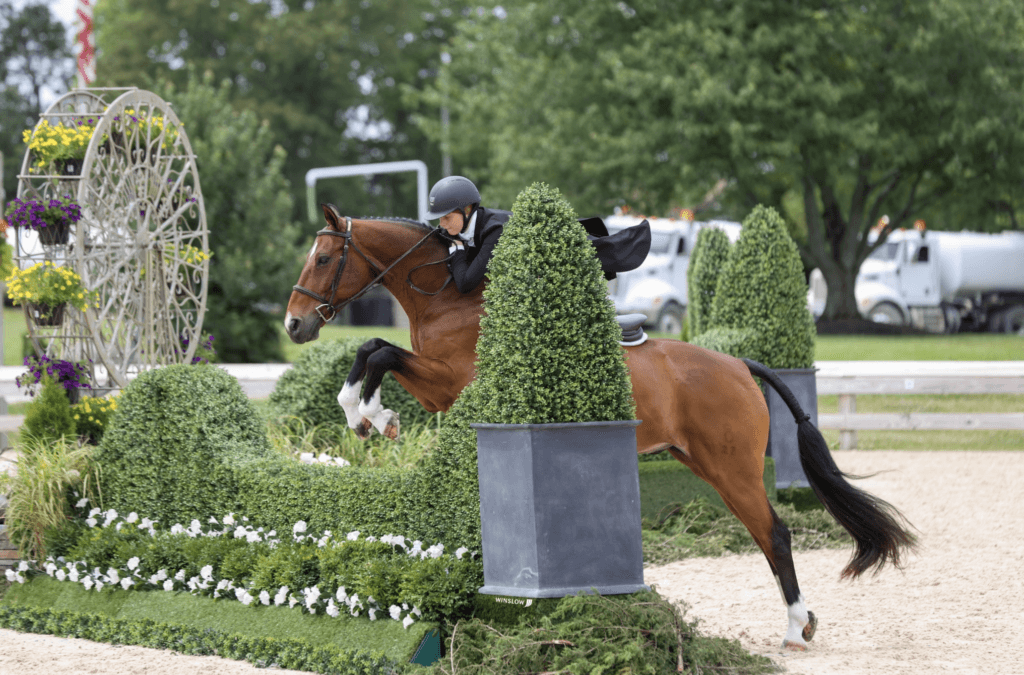 This week's Sunday Spotlight shines on skilled junior rider Grace Hildebrand of Maineville, Ohio. This dedicated young equestrian loves her horse, Cosmo Cool, and competes at World Equestrian Center – Wilmington regularly. Last week she competed in the $5,000 Hunter Derby Non-Pro and other classes where she finished with several great placings. We were excited to chat with Grace about her horse, life and any plans for after high school.
Tell us a little about yourself:
My name is Grace and I am seventeen years old. I'm a junior in high school from Maineville, Ohio. I have been riding for around seven years and I currently ride with Aubrey Sears of Milestone Equestrian in Loveland, Ohio. When I was younger I played volleyball. I now just ride, but I love to travel and I love to hang out with my friends.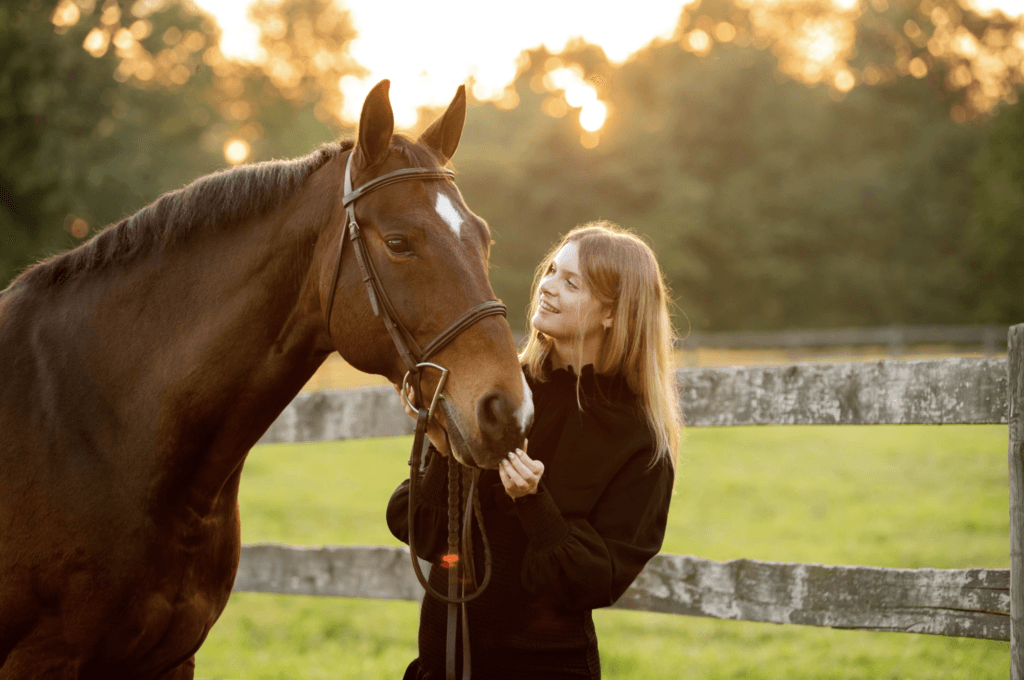 How did you get into riding?
My mom took me to the Warren County Fair and that was where I fell in love with horses. Of course I had to ride the ponies there and I loved it! After that I kept bugging my mom to ride and own a horse. She eventually got me and my friend into taking riding lessons. It took off from there! I got my first horse for my thirteenth birthday. She was an adorable little Quarter Horse mare. I have ridden English my whole life and I did the 2'6" stuff with her. I have since moved up and sold her to a little girl that absolutely adores her.
What do you compete in?
I now focus on the hunters and this is my first year doing derby classes. I show in the juniors and also the equitation as a warm-up for the derby class. The hunters is totally my thing – I love getting all dressed up, going slow and looking pretty. I ride a horse named Cosmo Cool and I have had him for two years. He is an Oldenburg and is such a good boy! He tries his absolute hardest for me and comes out the same almost everyday that I ride him. We are such a great team.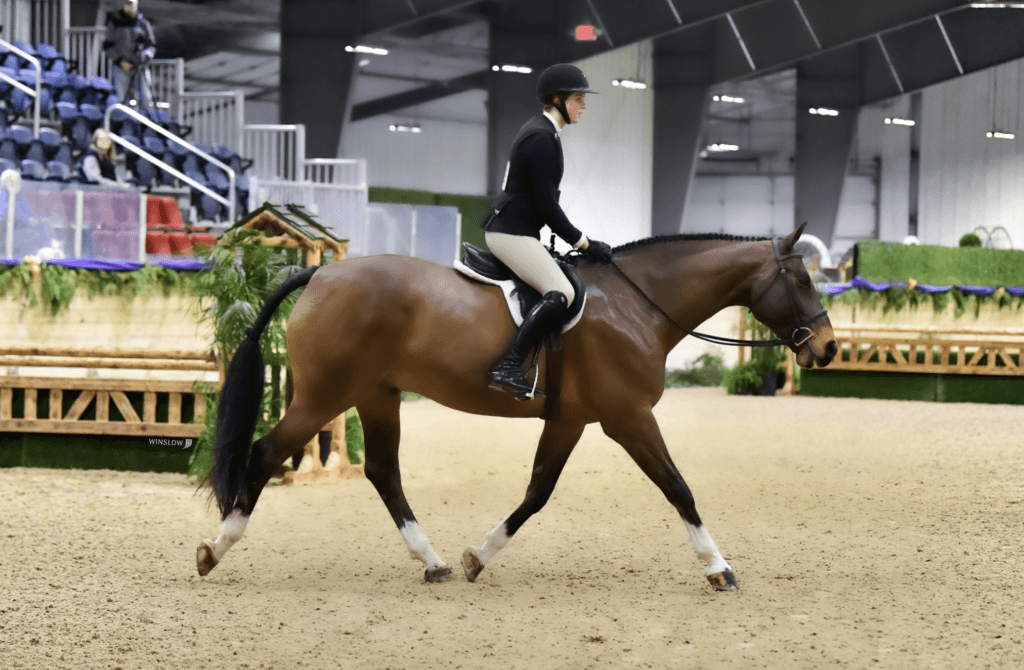 Do you have any plans for after high school?
I'm not exactly sure right now. I definitely want to attend college, but I haven't narrowed down the right one yet. I want to keep riding in school, so I might join a team or just ride outside of school. I'm thinking about studying pre-law, but I'm not 100% set on anything yet.
Do you have any advice for younger riders just starting out?
This sport can be so difficult and extremely humbling at times. It is so important to never give up and stay focused. There are millions of lessons to be learned with horses, such as learning the value of hard work and perseverance. Always keep trying and do your best… Not everyday will be the best day, but that makes it even more rewarding when all of the pieces fit together and you go out and just kill it!
Thank you Grace. We look forward to seeing you at WEC again!