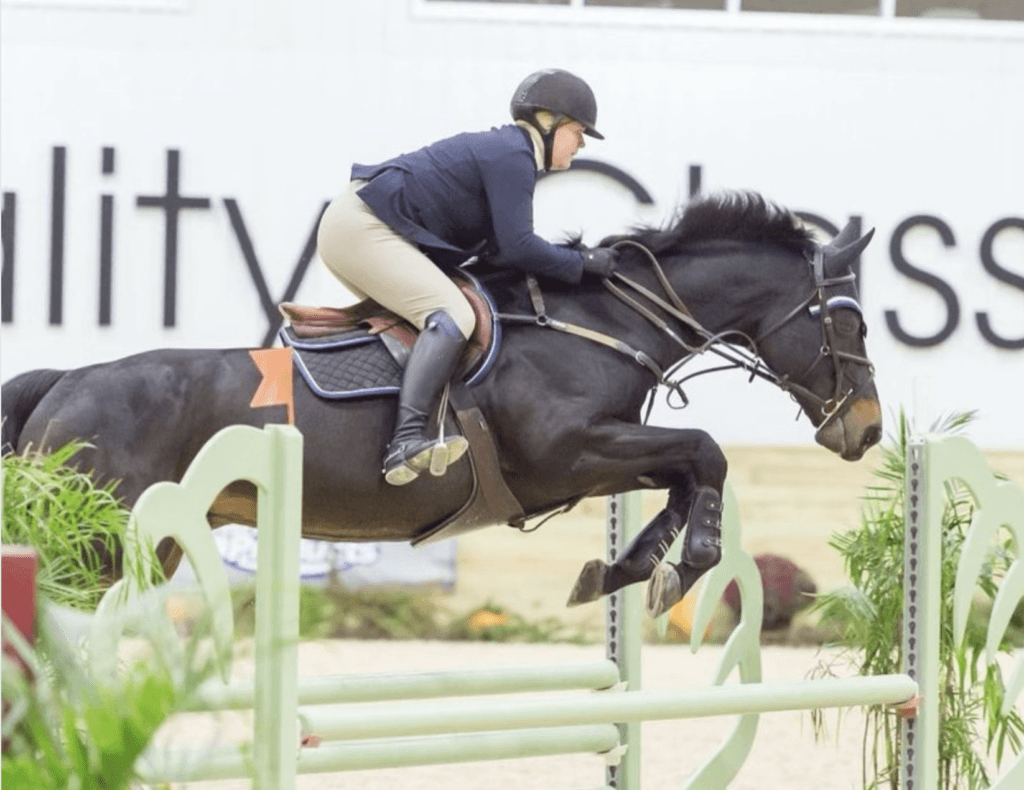 This week's Sunday Spotlight shines on Laura Brehm of Pataskala, Ohio. Laura has worked for Lindsay Yinger Show Stables for more than 10 years as a barn manager, groom and assistant. You can find Laura working as a professional at shows, teaching lessons at home, or riding her favorite horse 'Scooby".
Tell us about working as a professional:
At LYSS we focus on both hunters and jumpers and it is more of a show program. A couple of years ago, I decided that I wanted to be home more, and turning professional and becoming a barn manager allowed me to do that. While Lindsay and the other assistants are at shows, I can stay home and give lessons. Lindsay is on the road two or three weeks a month at shows, so staying at home has been very beneficial. They are able to show all the time, while I am able to stay home, teach, go to another show and overall keep things rolling all of the time.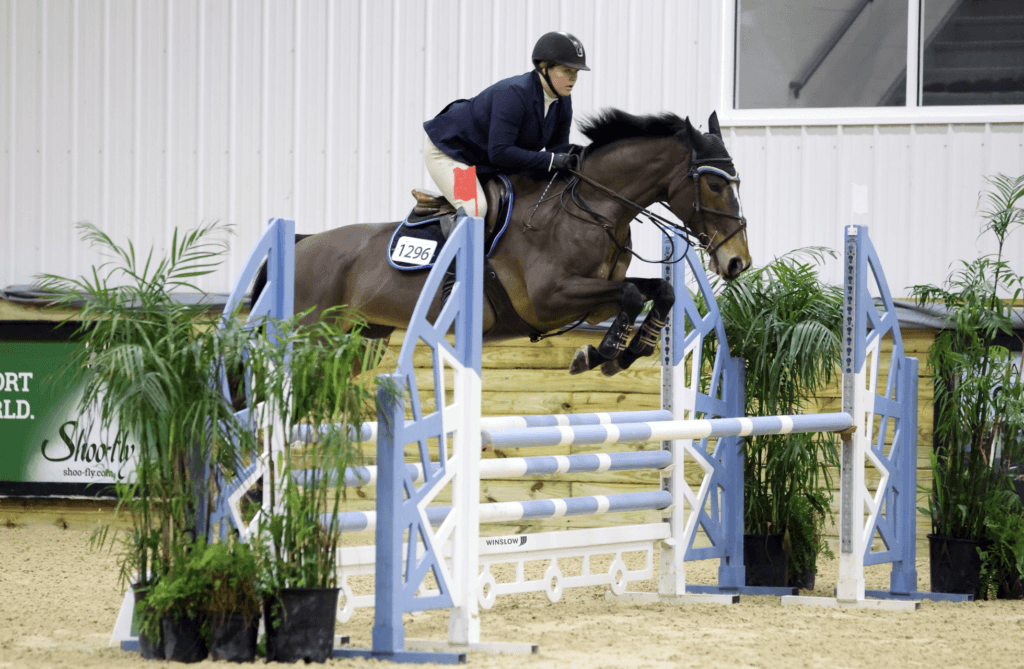 How did you get into riding?
I started taking lessons once a week when I was in first grade. In fourth grade I began getting more into it and started focusing on the hunter/jumpers. I was the kid who had to work for it. I didn't have big fancy horses and I always was a working student. I met Lindsay in college and she gave me work opportunities. We had been really great friends and we just connected. I think it is pretty rare to work with someone for that long but we just have a great partnership. I work hard and she gives me great opportunities.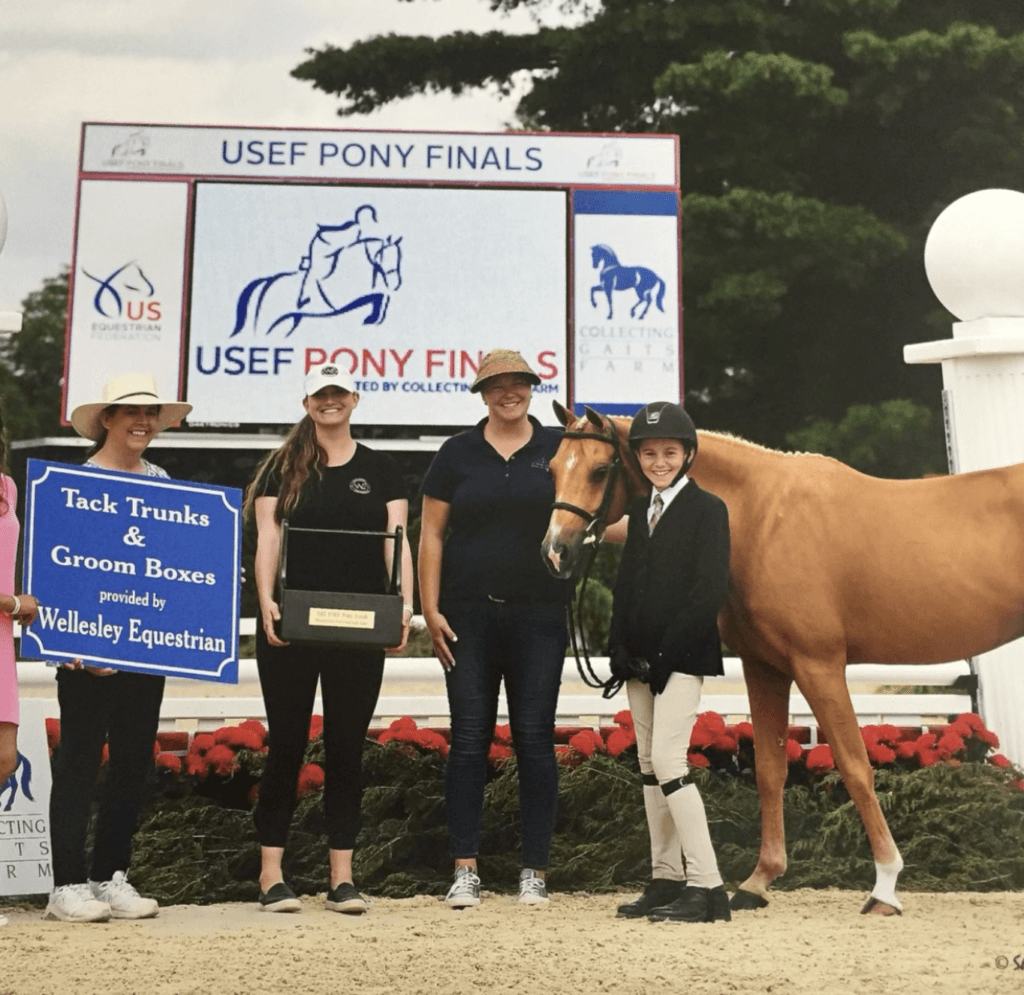 What has been the most valuable asset you learned while going professional?
Lindsay taught me that horsemanship has to come first. She has a great relationship with all of her vets and farriers. Getting the homework done with the horse's health has proven to yield great results in the ring. It is so huge in her program. The longevity of putting the time in and doing right by the clients as well. We have a lot of young or amateur clients and we work to instill a foundation in them when they first begin riding.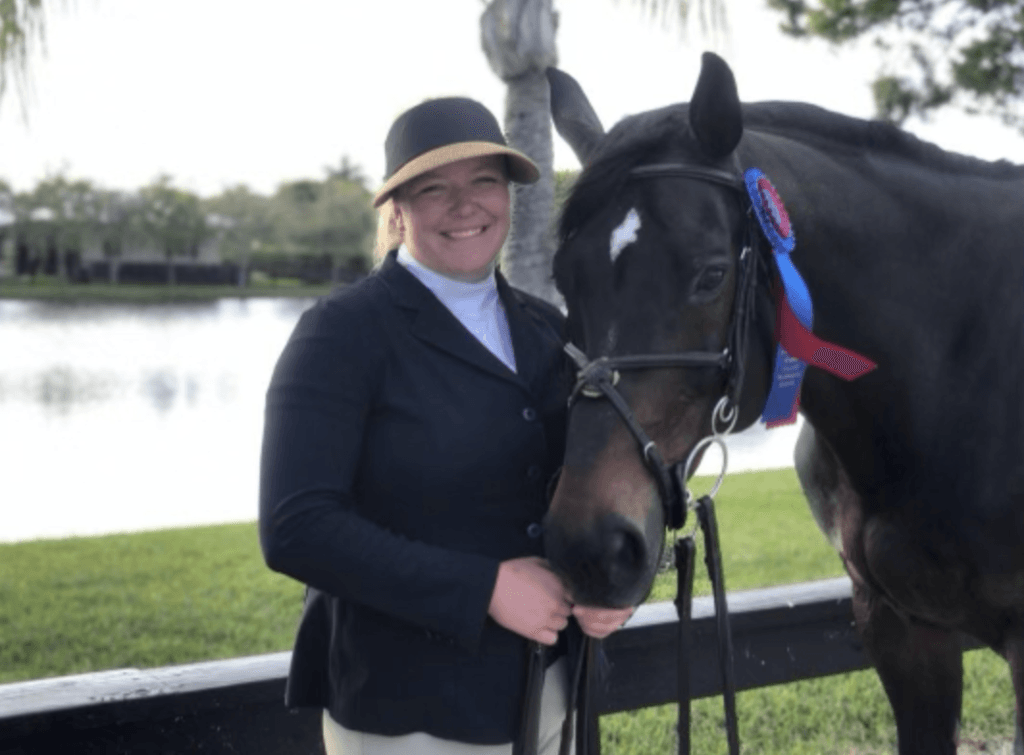 What horse is your 'heart horse'?
A couple of years ago Lindsay was a coach at Otterbein University. There was a horse in the program and she mentioned that I should lease him over the summer. His name is Scooby and I got along with him so well. I grew up riding hunters, but he is a jumper and he made me fall in love with jumpers. I ended up buying him and I still own him. I've shown him all over and we have been champions at WEC a lot! He is my horse of a lifetime, he's taught me bravery and is truly invaluable. I now get to teach lessons on him!
What are your 2022 goals?
This year I would like to continue teaching and riding and get back into the show ring. With Covid, I have taken a step back and been the person who is more at home. I want to take students to horse shows on my own this year. But overall, just getting back into the show world is my main priority.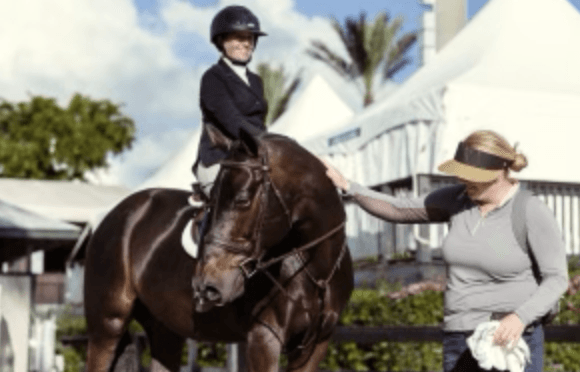 What is a piece of advice that you would give a young professional?
You have to stand out, work your butt off and listen! Listening is a big one. Opportunities come to those who aren't scared to put in the long days, hard work, and will to learn. Keeping your ego out of it is also important. Always listen to the person you are learning from and never stop trying.
If you could try one new discipline what would it be?
I would love to try cutting! It is just so different from anything that I have done and it looks like so much fun…
Thank you, Laura! We can't wait to see you back in the WEC show ring this year.