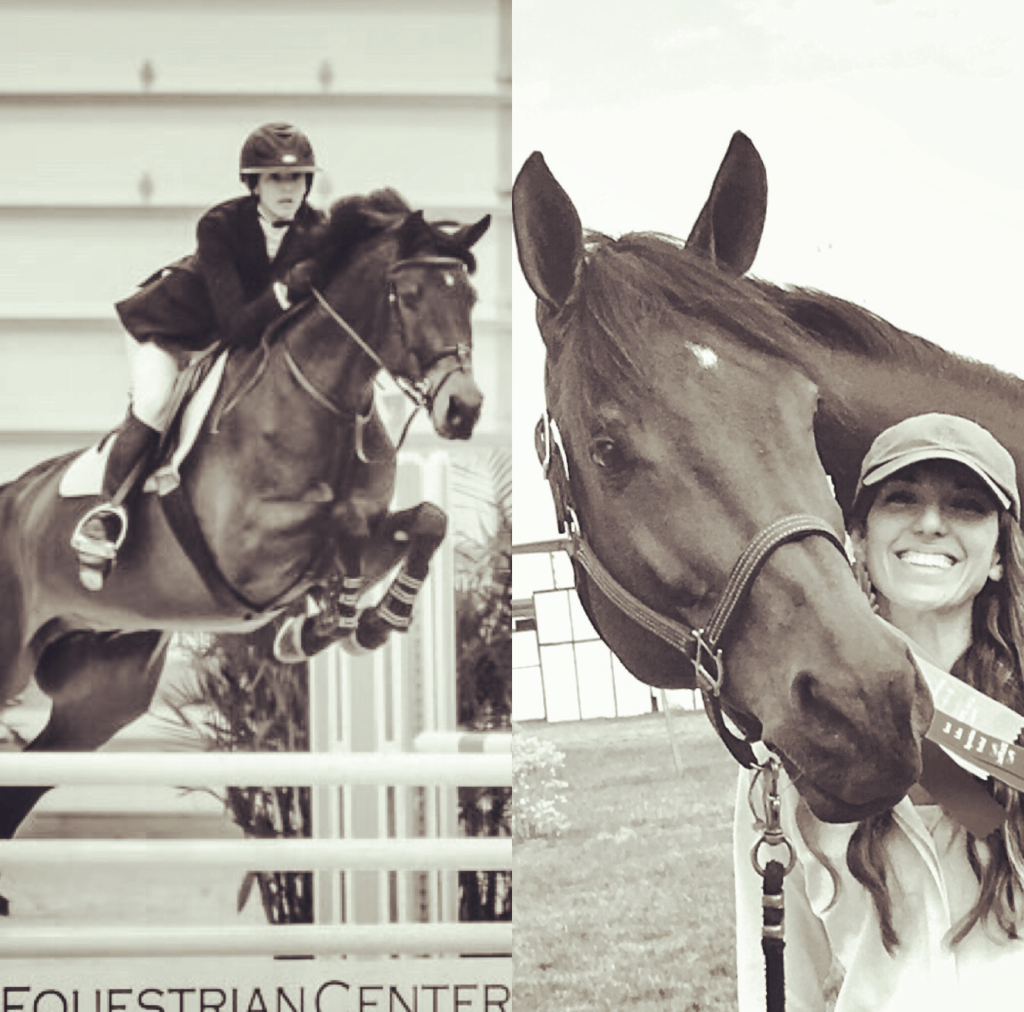 This week's Sunday Spotlight rider lands on amateur owner Sarah Donatelli from Indianapolis, Indiana. Not only is Sarah a fantastic rider and a loving mom of one baby boy, she also has her PhD and is a scientist in the field of Oncology! This week at WEC Sarah showed her gelding Cool One and earned fantastic ribbons. Read on to learn about Sarah's journey to working in Pharmaceuticals and how she found her way to the show ring.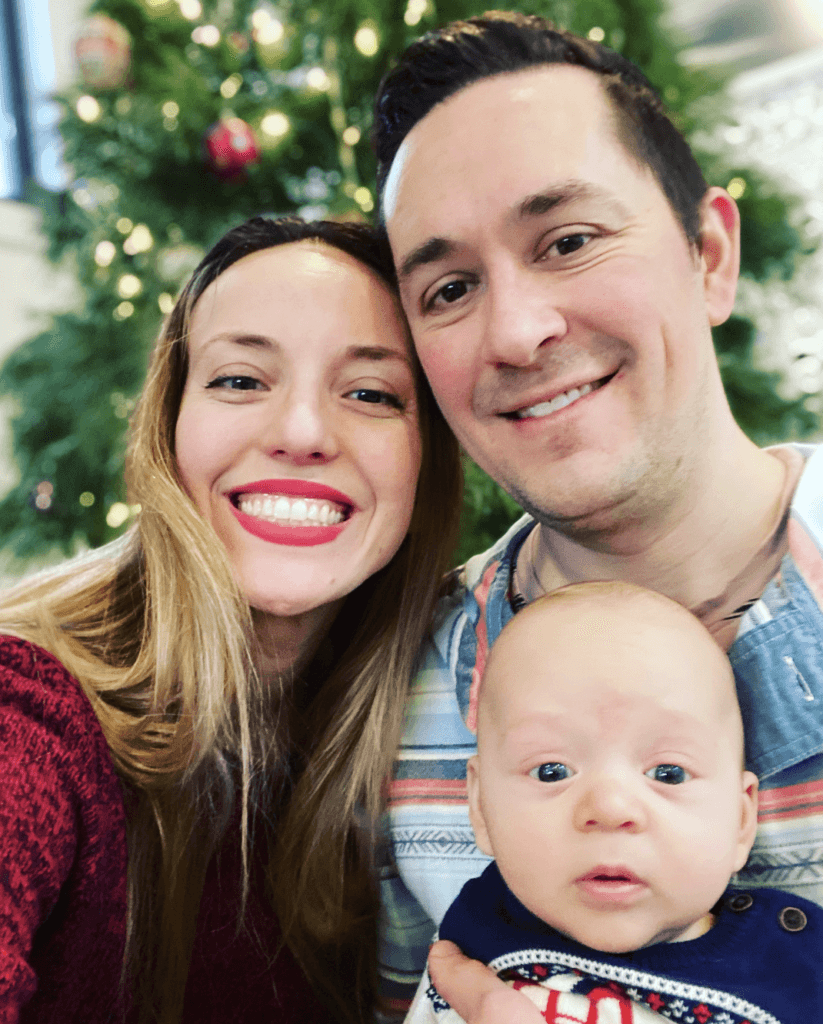 Tell us a little about yourself:
My name is Sarah, I'm 37 years old, married and I live in Indianapolis, Indiana. I'm an adult amateur rider and I have a full-time job in the pharmaceutical industry. My husband's name is John and we have a fifteen-month old baby named Leo. They are such great supporters and they love to come to WEC for horse shows.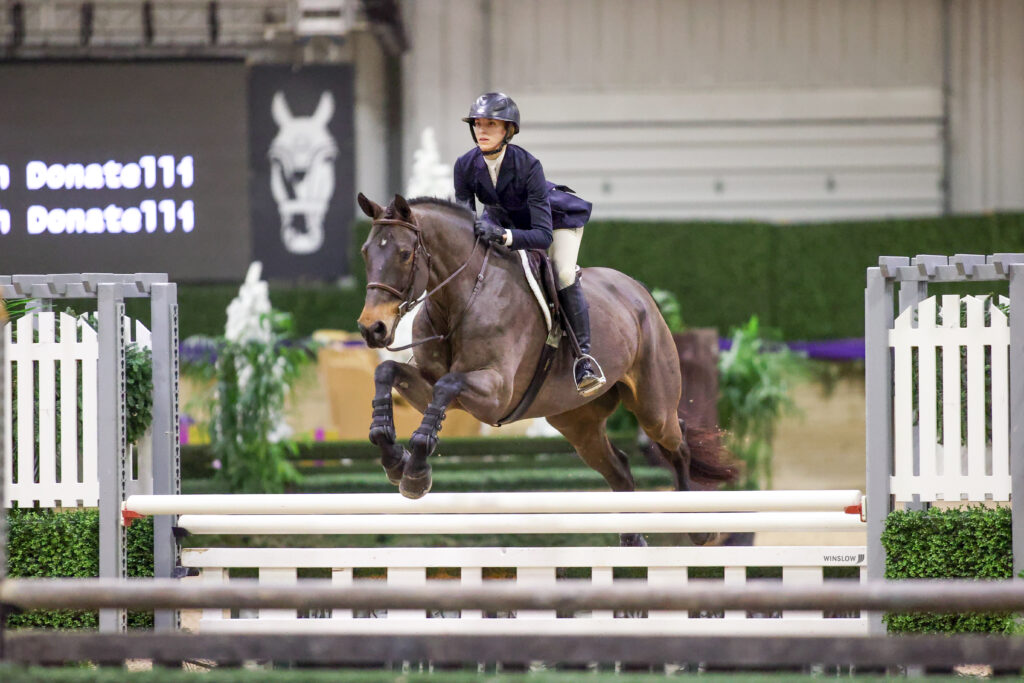 What do you do for work? Did you have to earn a degree for that?
At the pharmaceutical company that I work for I support oncology research. I went to school and earned my PhD in cellular immunology. I also have post-doctoral training in tumor immunology… I am a scientist!
When did you start riding horses?
I swear I was born obsessed with horses. I started taking riding lessons, after much begging to my mom, when I was five years old. I remember always being obsessed with My Little Pony's and all of the other horse things. I just loved it all! I always had to ride the ponies at the fair and we would go to fun petting zoo farms to feed them. I grew up in Toledo, Ohio. I started showing at a barn there. We would do local shows and do B-circuit hunter/jumper shows in Michigan when I was around 10 years old.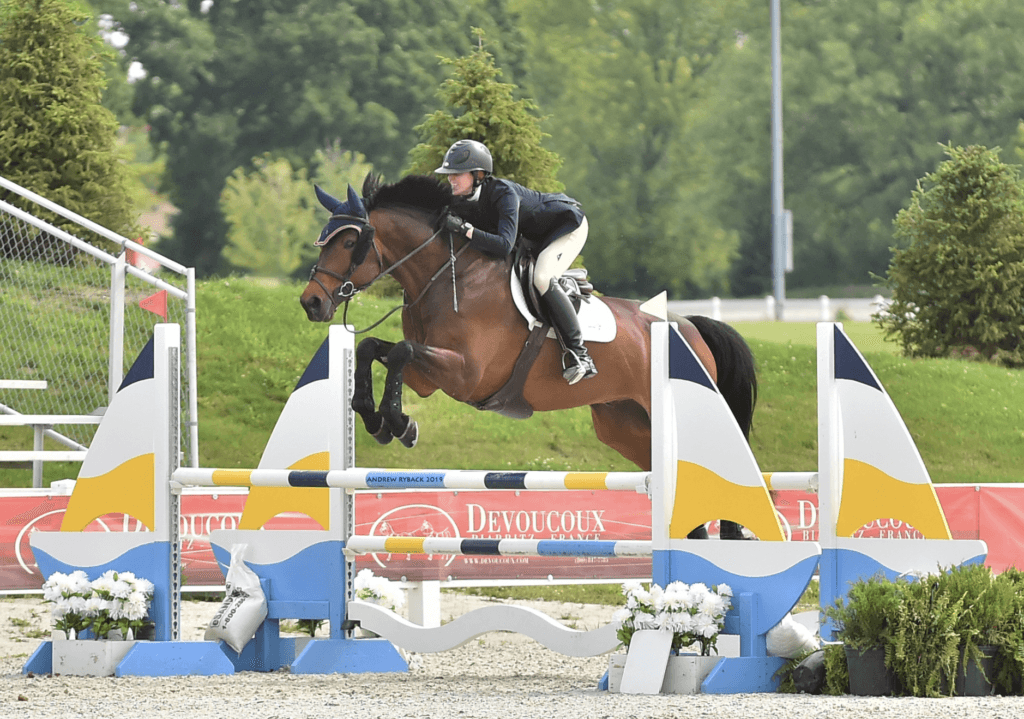 Tell us a little about your horse:
My horse's barn name is Uno and his show name is Cool One. I've had him for four years now! I leased him first from my trainer and then purchased him shortly after. He is a wonderful 12-year-old Dutch Warmblood and he is just so great! I ride with Abby from Three Ships LLC in Whitestown, Indiana.
Uno is a great teacher and just such a good boy. He really is a true three-ring horse. Before I had my baby I showed him in the adult jumpers. Now we have been focusing on the hunters and equation. He is really enjoying the hunters! It is so fun to see him cleaned up and pretty.
It can be tricky to balance everything. Between having a toddler, a horse and a very much full-time job. I'm happy doing the hunters and equitation because it is nice and chill, which is what I need. Maybe one day we will get back into the jumpers.
Going off of that, I am so appreciative of everyone who helps me! I wouldn't be able to continue riding and horse showing without everyone from my barn, the support from my husband and my trainer Abby. I also have a great extended support system at WEC too, like David Beisel. He helps out and is always there to help me when I it. There's such a great support network at WEC where everyone is so kind and is there to help one another out.
Thank you for chatting with us, Sarah! We can't wait to see you back at WEC and we wish you, your family and Uno the best.