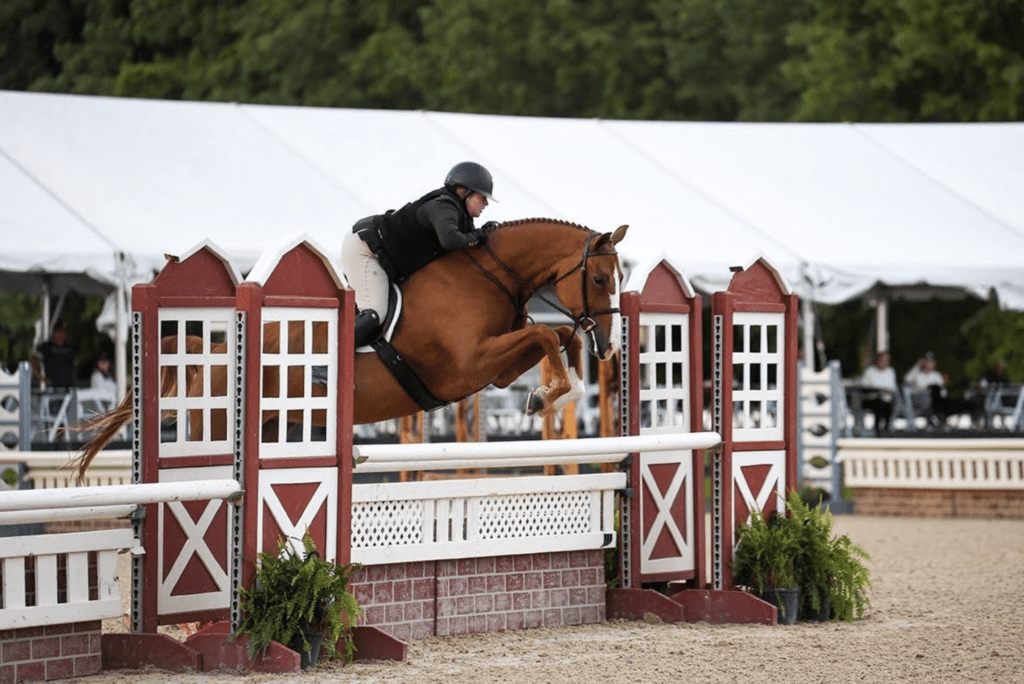 This week's Sunday Spotlight shines on twenty-two year-old amateur/owner Sophie Carlin of Columbus, Ohio. Sophie is a 2021 graduate of Elon University in North Carolina, where she studied sports management and rode on the IHSA equestrian team. She has been riding since she was just six years old and now competes in both the hunters and the jumpers. She took time to chat with us about her new mare, her career and her passion for the sport.
WEC: How did you start riding?
Sophie: My mom rode when she was younger – not super competitive or anything. She always wanted to do more. It was funny because she once went to see a palm reader and the reader told her that horses would be a big part of her life. She brushed it off, but when we moved to Ohio she got me into riding lessons and we haven't looked back. I'm sure my dad thought it would just be a few riding lessons, but now here we are. It's kind of a coincidence that the palm reader said that to my mom!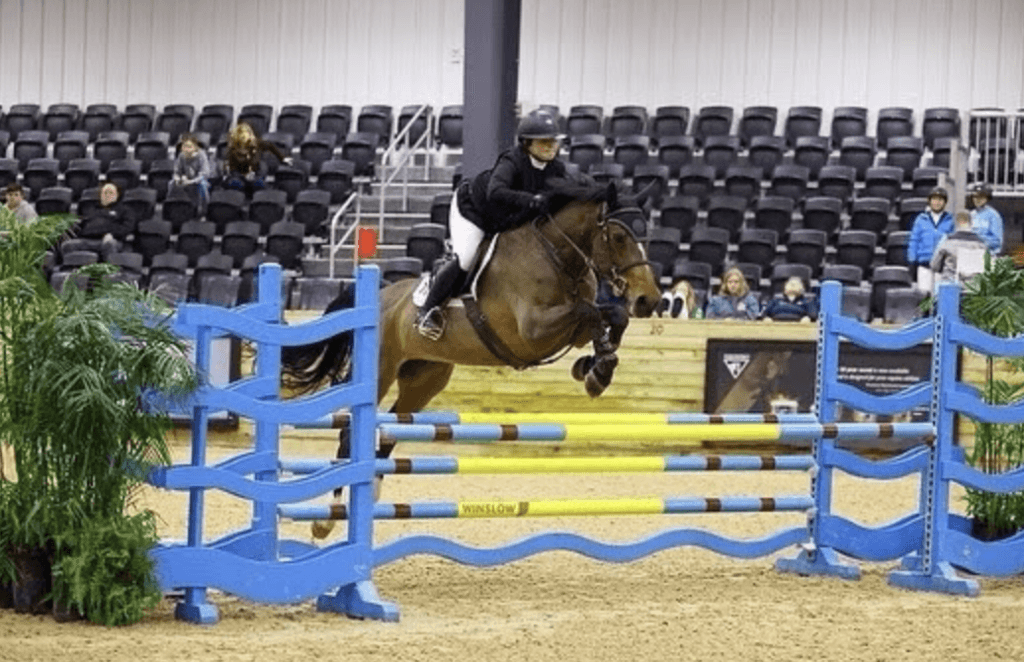 WEC: Tell us about your current horses
Sophie: I have two horses right now – a hunter and a jumper. Hazel is the horse that I showed in this week's Derby. She is seven and I have had her for almost a little over a year. I rode jumpers more as a kid and my trainer wanted me to get back into it.
WEC: Tell us about your career after college
Sophie: I graduated in May and worked in sales for a few months. A few months ago I began working for Ride Equisafe doing the air vests. We have stores in Tryon, Ocala and here in WEC Wilmington. We travel around to shows and primarily focus on the safety vests. I love my vest! It is our goal to promote safety in riding. You never know when you might come off and these vests are becoming just as important as wearing a helmet. All of the girls I know wear them, from the ponies to the young hunters and I show with it on in the A/O's.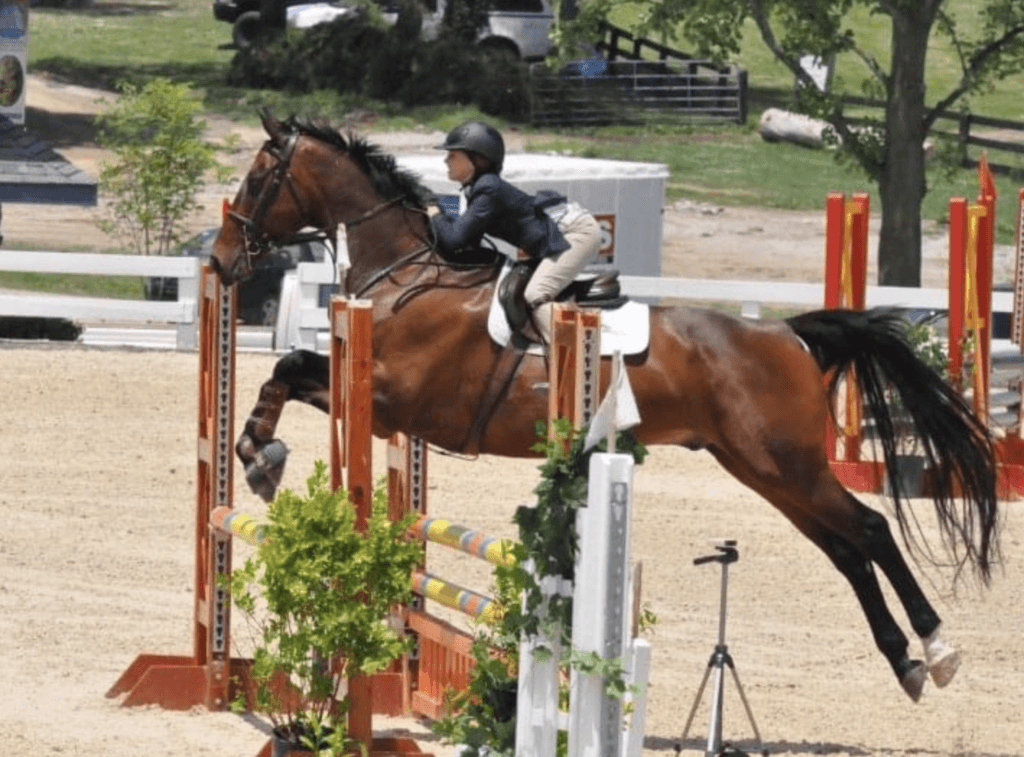 WEC: What horse has been the most influential on your riding career?
Sophie: Most people who know me know the answer! My horse, Rocketman, whose name was Rocky… I got him when I was nine and I just lost his back in December. He was twenty-eight years old and lived a good, long life. I had him for over ten years. He brought me from the 2'6 to the 3'6. I did the jumpers on him, but once he got a little older it was hard on him so I did hunters. He wasn't the prettiest hunter ever but he jumped around and we had fun! In the ten years of riding him, I never came off of him and he was the most solid citizen. He had a lot of confidence. I rode a lot of ponies too, but usually the naughty ones. It was nice to have a solid guy that I could go out and have fun with.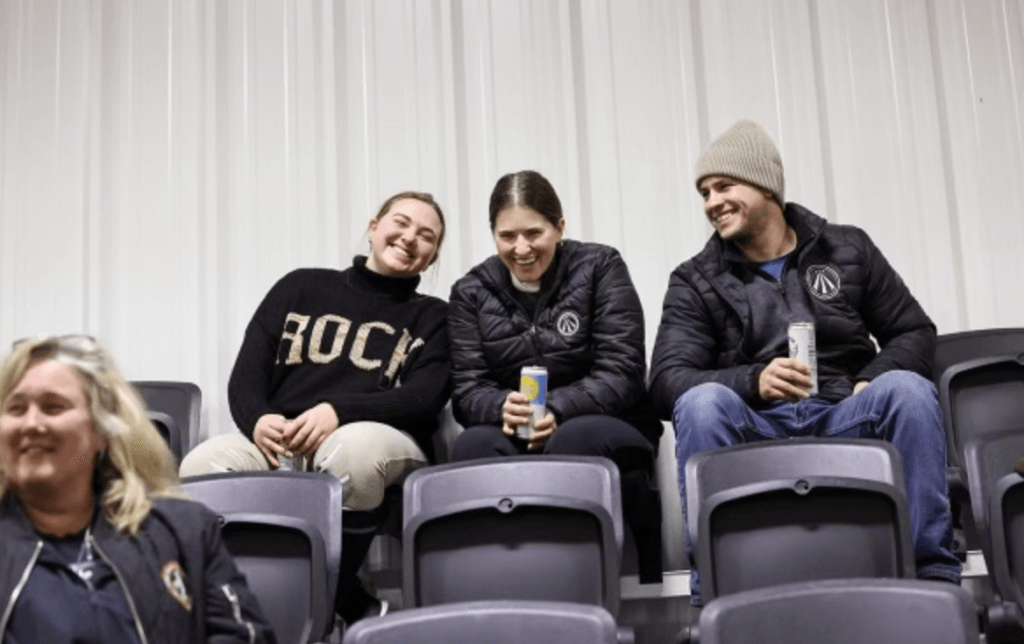 WEC: What are your goals for 2022?
Sophie: I just moved Hazel up to the 3'3 A/O's this year. We had a super successful 3' year last year. She was OJHA Horse of the Year and Zone Horse of the Year for the young adults, and Green Champion for OJHA. I want to continue to be successful in 2022 and stay consistent at the bigger height. She is doing the 3'6 Greens with Michaella Gerlacher, who rides as a professional for True Course. I'd love to continue doing more derbies with her and even a big derby with Michaella. I just started with Pippa this year – so I am working on getting back used to riding jumpers. I took a fall, so we moved back down for the time being to build my confidence.
WEC: If you could try a new riding discipline, what would it be?
Sophie: I think vaulting is the most interesting event that I've ever seen! My friend who knows nothing about horses asked me if I did gymnastics with my horses… She thought that was what jumping was. I sent her a video of vaulting and she couldn't believe it! In Kentucky, they have a practice dummy for vaulting, and my friend and I tried it. We couldn't do any of the cool tricks, but it was so fun to try it out.
Thank you, Sophie, for chatting with us! We wish you the best of luck in 2022!