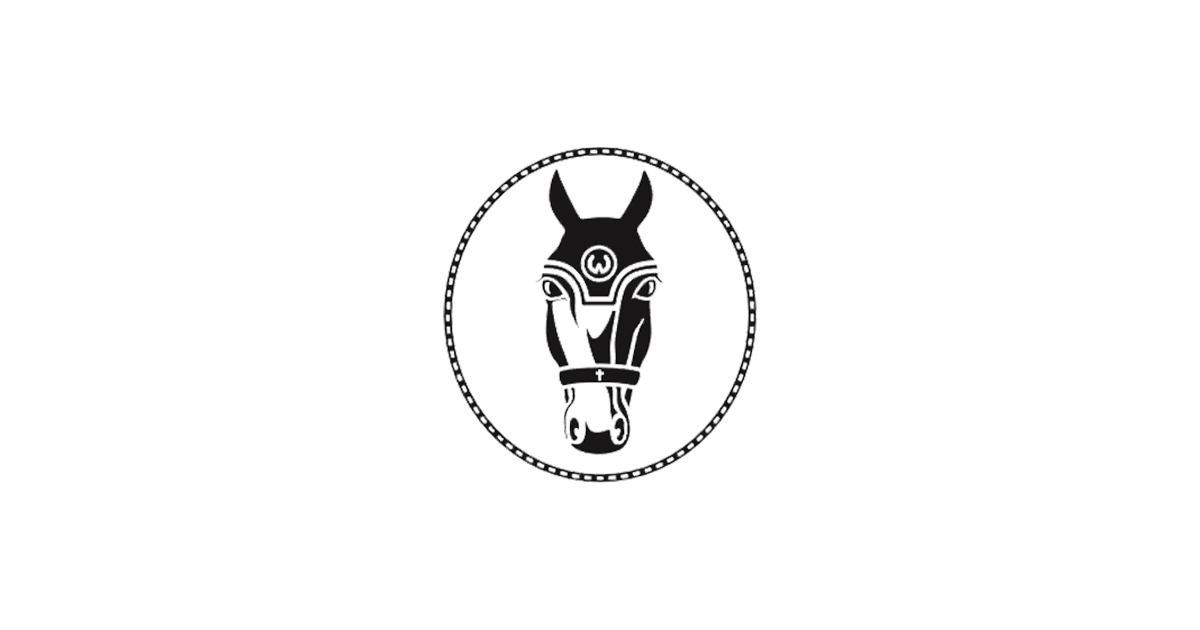 OVERVIEW
The World Equestrian Center will work closely with state and county public health authorities throughout the event planning process to obtain the most accurate information regarding the local COVID-19 situation and to facilitate the sharing of information between the event organizers, public health authorities and participants. We have developed clear communication channels to share local resources with all staff and participants.
The Wilmington venue is spread out, 50 acres, easily allowing for social distancing protocols.
According to the WHO Mass Gathering for Sports Risk Assessment Tool, that is used to measure the effectiveness of our planning efforts, we have been able to determine that with all protocols and practices applied, the event is considered low risk with and impressive score of 86.
According to the USOPC guidelines, equestrian is classified as a Level 3 sport that can be done with social distancing or individually with no sharing of equipment or the ability to clean the equipment between uses by competitors. The state of Ohio has permitted no contact sports which includes Level 3 sports to resume so long as social distancing protocols can be maintained. In the vast majority of competitions there is only one horse and rider in the arena at a time. The care-takers of the horses are already accustomed to bio-safety protocols as it relates to their animals and preventing equine diseases, so many of these sanitation practices are already routine.
General
We will have dedicated C-19 monitors supervising the property
Personal Protective Equipment (PPE) – All employees, competitors and support teams on property will need to wear a mask at all times when not on a horse. Gloves will be required in specified communal locations (noted in protocols sections). WEC will provide all staff with necessary protective gear as required by state and local regulations as well as the US Equestrian Federation.
By attending and participating, athletes, trainers and grooms agree to follow all of the horse show protocols or you will be asked to leave. Participants will be required to monitor their own temperatures daily and keep logs that the event will be allowed to audit. Management reserves the right to setup temperature monitoring of all participants from the entrance gate. Trainers will be responsible for distributing necessary protective gear as required by state and local regulations to all employees and athletes in their barn.
Posted signage will be placed throughout the facility displaying applicable CDC, state, federal and local governmental safety advisories.
Social distancing requirements will be enforced throughout the competition grounds. In addition to C-19 monitors being present for monitoring purposes, all staff members will be expected to remind anyone on the property of the necessity of social distancing. We will utilize technology to assist with many of the processes for the show office and stabling to minimize person to person contact.
We will clearly inform all participants, officials and competition personnel of protocols and safeguards implemented for their protection against spreading COVID-19 by providing them with a list of such measures. Updates and competition information will be included in the prize lists, schedules and will be readily available through the our website and horseshowing.com
In the event of a rain delay or thunderstorm. Everyone will be asked to report to their car or onsite lodging to wait out the delay. Crowding in barns and pavilion areas will NOT be permitted.
Venue Access
No public access or spectators will be permitted.
The only people allowed on property are WEC Staff, Officials, Essential Personnel- Vets & farriers who are actively performing services, trainers, grooms, riders- that are competing, and two immediate family members.
Staff, officials and service providers will be required to have their temperature taken to enter the competition grounds. Anyone with a temperature below 99.5° F may enter the facility.
Access will not be permitted to anyone who has a fever, exhibits Covid-19 symptoms, tested positive for Covid-19, or, has been in contact with someone who has tested positive for Covid-19. They will need to be cleared by a health care provider before returning. If someone entering the venue shows symptoms of Covid-19 or has a temperature higher than 99.5° F, they will be given a handout that includes information on what to do (self-quarantine) and who to contact (healthcare provider, local medical resources) if you have symptoms. The handout will include local resources and all relevant contact information.
Organized horse arrivals and departures will be setup if needed to limit contact between people.
WEC will provide training and resources for competition staff and officials regarding all procedures and requirements associated with the plan. We will hold a staff meeting prior to the show to discuss issues, procedures, etc.
We will require all competition staff, officials and service providers (to include vendors, food-service, farrier, feed suppliers, waste disposal personal) to wear face masks and take precautions, in accordance with federal, state, local and facility regulations and CDC guidelines.
Staff, officials and service providers, particularly those managing communal areas, will wear gloves when appropriate.
Staff and officials will be supplied with necessary hand sanitizer and protective gear as required by state and local regulations as well as the US Equestrian Federation.
All staff radios, computers, clip boards, judges' cards, etc., will be delivered to their location before the show and picked up after completion and sanitized each day.
Competition and Practice Areas
There will be posted orders of go for classes with an estimated start and finish times so that athletes/trainers know when and where they will show to reduce congregating in holding areas. Priority rings will be established based on daily numbers and time constraints. These will be communicated to riders/trainers.
Ingate communications will be thorough and frequent in order for horses to stay in their stalls until needed in the schooling or holding areas. Horseshowing.com will be able to give exhibitors information regarding the status of the ingate and their show time.
A protective shield will be added to the ingate booth to protect staff.
Individual water bottles will be available with water coolers with disposable cups.
We will have separate entrance and exit into competition arenas instead of traditional one entrance/exit to avoid bottleneck areas.
We plan to restrict the number of people accompanying a horse to the ring (trainer/athlete/parent/groom max).
There will be no awards presentations. Ribbons will be available ringside for pick up as well as championship prizes. The exhibitors will have the opportunity to use the winner's wall for presentations.
Sanitizing spray will be provided at each competition/warm up jump where staff will wipe down jump equipment after use. Anyone touching warm up jump will be required to wear gloves.
Exercise areas will be restricted to limit number of athletes on horses to practice social distancing guidelines. Maximum numbers of horses per ring will be displayed at each in gate.
Outdoor hand sanitizing stations will be placed throughout the competition area.
In classes where riders compete collectively, we will determine and communicate to participants the maximum number of horses permitted in each competition area at one time. This will be based on the size of the competition areas and social distancing requirements.
Courses will be posted with distances for both hunters and jumpers. Courses will also be posted on horseshowing.com every evening. Course walks will be discouraged. If a course walk is necessary, stewards and staff will monitor course walks to ensure they comply with social distancing requirements and that there is adequate space between barn groups. Management will schedule smaller groups in separate sections or make other adjustments as needed.
WEC will provide C-19 Monitors to ensure compliance with requirements and best practices. Schooling areas will be monitored and controlled by stewards, schooling supervisors and/or ingate personnel. A maximum of two people will be allowed per schooling jump and on opposite sides. Jumps will be spaced to accommodate people on both sides with social distancing.
Mounting blocks will be available in schooling areas to avoid one-on-one contact between riders and grooms/assistants.
Work gloves will be required in the schooling area for setting jumps.
Areas around riding arenas will be organized to comply with social distancing requirements.
Seating areas will be limited and compliant with social distancing requirements. They will also be sanitized regularly.
Stabling Area
Stabling will be configured to comply with social distancing requirements in order to manage concentration of horses and people, utilizing stabling separation as needed.
Security will regulate unloading so groups can stay apart during this process.
Access to barns will be restricted to athletes, trainers, grooms, veterinarians and other essential personnel only. Trainers will be encouraged to manage their barn areas and minimize the number people in the stable area. Athletes will be encouraged to meet their horse at the ring.
Discourage congregating in one area and encourage safe social distancing protocol
Regular PA announcements regarding protocol requirements
Outdoor automatic hand sanitizing stations throughout the stabling area. Trainers will be responsible for providing sanitizer and PPE supplies in their barn.
Signs will posted regarding maintaining social distancing and protocols in English and Spanish.
As always stalls will be heavily sanitized before and after use.
Make shade tents larger to allow for more space between horses/handlers
Gloves (in addition to the required masks) will be required in communal areas like wash racks, to use hoses, etc.
Show Office
The show office will be configured to allow proper social distancing and will be restricted to essential personnel only. The barn should appoint one representative to handle any necessary office work.
Clear Plexiglas protective shields will be installed in front of office staff.
Hand Sanitizer stations outside the entrance door, inside the entrance door as well as the exit door. Entrance and Exit doors in separate areas of the office creating a flow into the office and out without the traffic crossing paths.
Appointment times may be utilized for those who require checkout in the competition office or who need assistance
The amount of people at the show office window will be limited to one person per show secretary at a time. If necessary, lines will form outside the office and will follow social distancing guidelines with markers delineating 6' spacing.
All necessary paperwork can be done online including entering a competition, billing and invoicing and feed & bedding orders. It is no longer essential to go inside the office allowing everyone to be outdoors the entire time onsite.
The office will prepare and email competitors bills in advance for review. To request this please email Agar@wec.net
We will work to complete preparation prior to the competition, such as secretaries reviewing exhibitor information and calling in advance to obtain such information, to limit exhibitor time spent in the show office
All entries must be completed in advance to reduce filling out of entries in the show office. Online entries will be strongly required.
Feed/bedding orders and add/scratch forms to be made via email or through self- service office software. Feed and bedding orders can be emailed to stalls@wec.net
If entries need to be limited WEC will notify USEF. Information regarding stabling and entries will be posted on the competition website or in the prize list.
WEC will publish their policy regarding entry and stall refunds within the prize list and/or on the competition website.
F&B
Guidelines will be enforced with state and local regulations.
Food service and concessions will work to eliminate lines and streamline service
Expanded pre-packaged food options will be available at concession stands.
Markers will be provided to delineate 6 feet spacing for concessions lines.
Hand sanitizing stations throughout hospitality areas.
Sanitation
We will have hourly & daily decontamination of common surfaces and equipment for each area (to include door handles, arena gates, wash racks and hoses, etc.)
Facility has many permanent restroom facilities that will be cleaned and sanitized often.
Hand sanitizer will be available at key contact points (by ingate, at entrance to schooling arena, stabling, show office, judges boxes, restrooms etc)
Responsibilities of Participants – Trainers, Owners, Riders, Support Personnel
Provide hand sanitizer, gloves, masks, and other PPE deemed necessary to your barn staff and other personnel and encourage them to use these items on a regular basis.
Provide no contact thermometers to their staff and require temperature monitoring.
Regularly sanitize golf carts, bikes, cars/trucks and stable doors, buckets, light switches, equipment in your barn area including tack, grooming, feeding, stall cleaning materials, etc.
Provide emergency contact information and execute a contact form including emergency contact information
Will be required to self-monitor their temperature once daily prior to entering the competition grounds. Anyone with a temperature below 99.5° F may enter the facility.
Encouraged to disinfect surfaces and items in common areas after each use.
Do not mix equipment (tack, grooming supplies, lead shanks, etc.) and sanitize between each use.
We ask trainers to remember that you are responsible for your staff. Please make sure you are using knowledgeable professionals that understand all Covid-19 protocols and risks and that they are taking all necessary precautions both at work and outside of work. Please do not supplement extra personnel into the horse show operation other than the staff you have employed and trusted at your personal operation throughout the lockdown period. The barn area assigned to your operation is your responsibility to operate and apply all best management practices.
Trainers should have a support plan in place for any member of their team that is denied access to the event due to medical concerns.
Any person on the show grounds will be required to sign the waiver and liability release to be on property. Exhibitors may be requested to wear an arm band during their stay that signals all persons have signed and executed all necessary paperwork to be on the property.
Protocol if Someone Has Symptoms or Tests Positive for Covid-19 and Has Been Onsite
If someone has symptoms or tests positive for Covid-19 we will refer to the CDC guidelines on how to respond in the workplace.
A handout will be available and disseminated to include information on what to do (self-quarantine) and who to contact (healthcare provider, local medical resources) if you have symptoms. The handout will include local resources and all relevant contact information including testing locations.
WEC will notify USEF, all participants and competition staff if a person who was present on the competition grounds tests positive for Covid-19 within 14 days of the conclusion of competition.
The World Equestrian Center reserves the right to add or adjust protocols as we see fit for the safety of all exhibitors and staff. Any person who is found to be acting irresponsibly in regards to these guidelines will be asked to leave the property immediately.