"Ride Big" Author To Mentor Athletes and Parents, Offer Guided Course Walk and Host Book Signing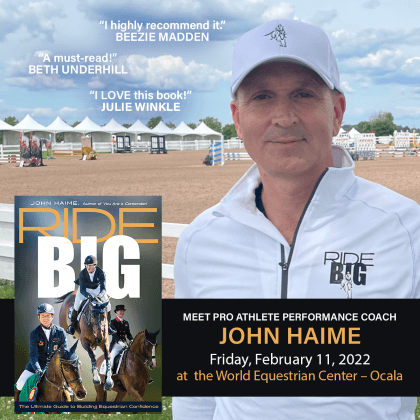 OCALA, Florida, January 27, 2022 – Week VI of the World Equestrian Center – Ocala 2022 Winter Spectacular Show Series features the Premier Equitation Cup Championship, where elite junior riders will have the opportunity to compete for a brand-new SUV and the 2022 Premier Equitation Cup title. This year, we welcome John Haime, renowned performance coach to some of the world's leading athletes and the author of the newly released book, Ride Big. John joins our team for the week as a mentor for Premier Cup athletes and parents, hosting two informational sessions, a guided course walk with course designer Bobby Murphy, a book signing and more.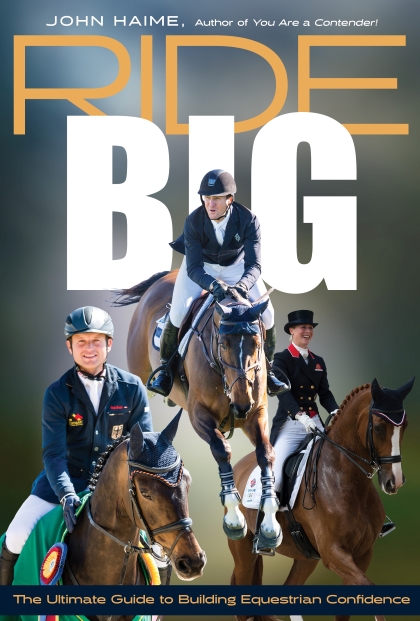 During his career, Haime has supported some of the world's top performers, including the world's leading equestrian athletes, providing mental and emotional tools to build confidence under pressure, to consistently succeed and reach new heights. In his new book Ride Big, Haime collaborated with some of equestrian sport's leading riders to address the "confidence crisis" in the sport.
Two informative training sessions will be offered at World Equestrian Center – Ocala on Friday, February 11 in Arena 1's Mezzanine suites for Premier Cup Athletes and their parents/guardians. The sessions are free and all are welcome to attend. Refreshments will be served.
In the sessions, Haime will discuss the "three keys to riding big" in the Premier Equitation Cup Championship and help young riders and their parents understand and build confidence. Athletes will have the opportunity to email questions for the session in advance and to participate in a Q&A at the end of the session. The athlete session begins at 2:30pm. The parent/guardian session begins at 3:45pm. Haime will inform parents/guardians how to help their athletes before and after the competition. Both sessions are FREE, but please register for the events. Attendees may also submit questions for Haime using the registration website.
Click here to register for the athlete session.
Click here to register for the parent/guardian session.
Athletes and parents/guardians may submit questions in advance via email at john@newedgeperformance.org
Haime will also be present for a book signing in the Grand Plaza on Friday, February 11 from 6-8pm. He and Trafalgar Square Books team, will offer Ride Big merchandise and books for sale.
On the day of the Premier Equitation Cup Championship, Haime will walk the Premier Equitation Cup course with the Equitation Cup course designer Bobby Murphy. Haime and Murphy will walk through the course, Murphy will discuss the build while Haime provides what the riders should focus on before, during and after their round in the ring.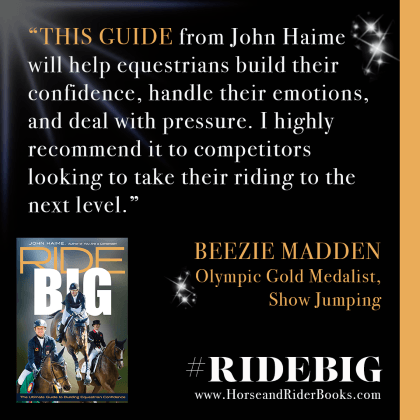 About World Equestrian Center
World Equestrian Center features two premiere equestrian and multidisciplinary venues in Ocala, Florida, and Wilmington, Ohio.
These exclusive facilities comprise state-of-the-art arenas, expansive stadiums, versatile outdoor space, sporting fields and well-appointed exposition centers. An abundance of lodging options and luxury accommodations are conveniently located on-site, along with shopping and dining throughout each property.
Dedicated to offering great sport and fun in a family-friendly environment, World Equestrian Center promises an unparalleled experience for exhibitors, spectators, vendors, sponsors and retailers built on three core values: Quality. Class. Distinction.
Learn more at wec.net