What is it that draws people to the pony? How does that beautiful bond form between the Equus ferus caballus and the Homo sapien? One: a small horse generally with thicker manes, shorter legs, wider barrels and thicker necks; the other: a bipedal mammal whose name in Latin means "man who knows."
Perhaps it has instinctual origins – reaching back thousands of years when both seemed to recognize intuitively their similar temperaments, that same longing for social interaction, or maybe it was a simple blood drive for mutual survival. Or maybe it was, at the core, just a plain adoration and mutual respect for each other – between human and horse.
With that as the backdrop, we at World Equestrian Center (WEC) proudly announce our sponsoring of this year's US Pony Finals, scheduled for Aug. 3-9 at the Kentucky Horse Park. Instilled with the same passion for the equine, we salute the pony and the disciplined rider who patiently and gently works with these animals.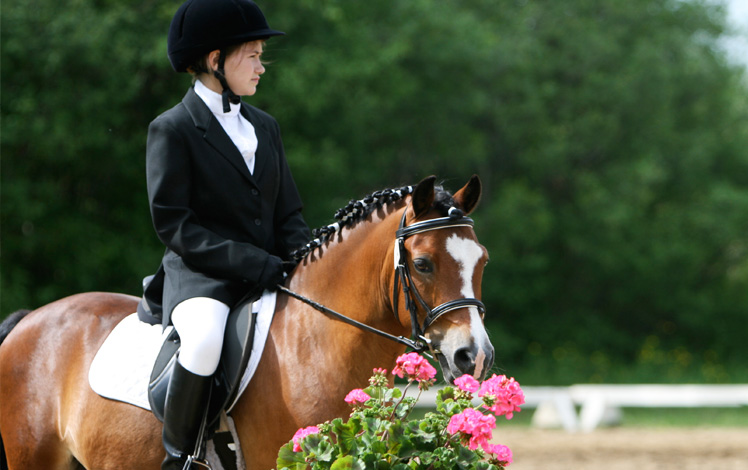 US Pony Finals Stemmed from British Challenge
The United States Equestrian Foundation is hosting the event that began 56 years ago as a challenge from the British National Pony Society.
The British Pony Society and the British Show Pony Society challenged American riders in 1959 to a show, according to www.usef.org. The first international Pony Hunter Competition was held at New York City's National Horse Show and pitted the best ponies and riders from each country against each other.
That show focused on conformation and under saddle performance. In their first competition, the Americans lost by a score of 10 to 9. Two years later, after undergoing two weeks of intensive training at the Olympic Training Center in Gladstone, New Jersey, the Americans beat the British by 13 to 9. The American Horse Shows Association established the Pony Finals in 1967. The finals were open to association members who met qualifying standards.
The Pony Medal Championship, an equitation competition, became part of the finals in 1984; the Green Hunter Pony Championship was included in the finals in 1999. The US Pony Finals is considered the most prestigious event of its kind in the United States, states the www.usef.org.
The three-phase Regular Hunter Pony and Green Hunter Pony Finals competition gauges ponies' conformation. Young riders are judged in the Marshall & Sterling/US Pony Medal Finals; the US Pony Jumper Championship was established to give young riders the opportunity to compete one day in the Grand Prix ring.
WEC is a complete, full-service show facility, designed and operated by a family who owns and shows horses. Call us today for more information or to book a show!