Week 9 of 'Winter in the Midwest' 2020 at World Equestrian Center has arrived and is packed with great equestrian sport and family friendly fun. Featured classes run from Thursday through Saturday with three exciting jumper classes and two hunter derbies on the schedule. Join us for tasty buffets, dog races after Saturday's Grand Prix and plenty of shopping.
What to Watch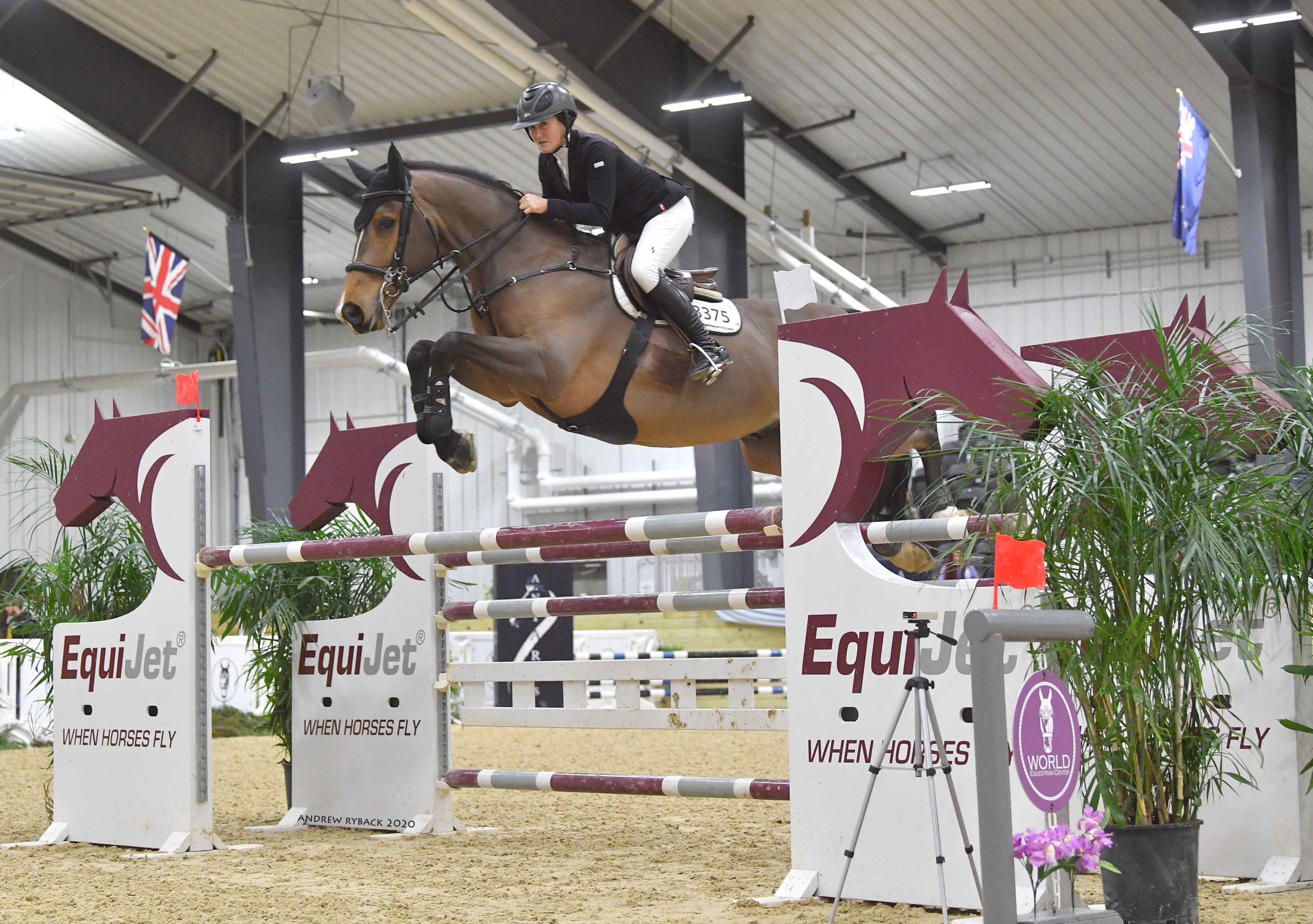 Thursday | $5,000 Welcome Stake – Sanctuary Arena
Friday | $5,000 USHJA National Hunter Derby – R+L Arena
Saturday | $25,000 WEC Grand Prix – Sanctuary Arena
$7,500 Futures Prix – Sanctuary Arena
$2,000 Non Pro 2'6" Derby – Roberts Arena
Where to Eat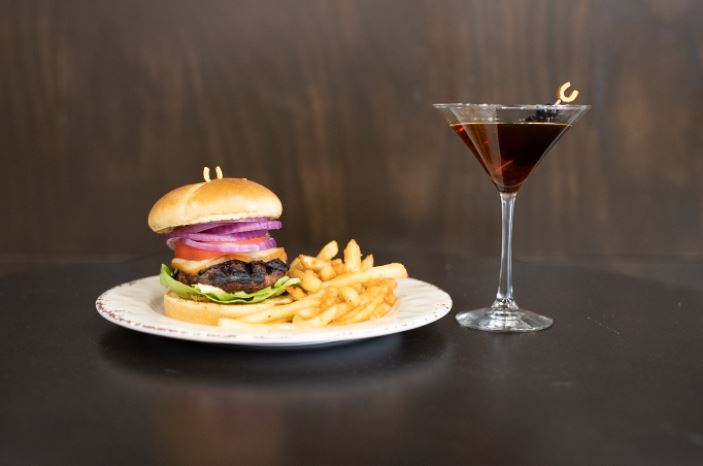 The Paddock Club will be offering two delicious all you can eat for $19.99 buffets on Friday and Saturday night. The food festivities begin on Friday night in the Paddock Club with a delicious Fish Fry buffet. The ocean-inspired menu includes clam chowder, fried cod, grilled trout, salad bar, hush puppies, fries, slaw, green beans and lemon bars. Saturday's Mexican style buffet features Steak fajitas, enchiladas, chicken tortilla soup, tamales, salad bar, Spanish rice and flan.
Meet us in the Sanctuary Arena at the end of the day on Saturday to watch the $7,500 Futures Prix sponsored by Voltaire Design and the $25,000 WEC Grand Prix while you snack on sumptious hors d'oeuvres including crab cakes, spanakopita and coconut shrimp.
The International Grille and Cafe offers delicious options for breakfast and lunch. Hearty hot breakfast items include breakfast burritos, eggs and a variety of breakfast sandwiches. Take a lunch break with a made-to-order sandwich, or grab a salad or wrap in the cooler for an on-the-run lunch.
Need a snack to-go? Stop by the Rider's Lounge each morning for complimentary on the go breakfast items and a hot cup of coffee. The Junior Rider's Lounge also provides snacks throughout the day. TroGo is also onsite by the R+L Arena serving freshly made giant pretzels, lemonade, iced tea, doughnut bites and plenty of other homemade goodies. Be sure to stop by for a sweet treat on the way to the ring.
What to Do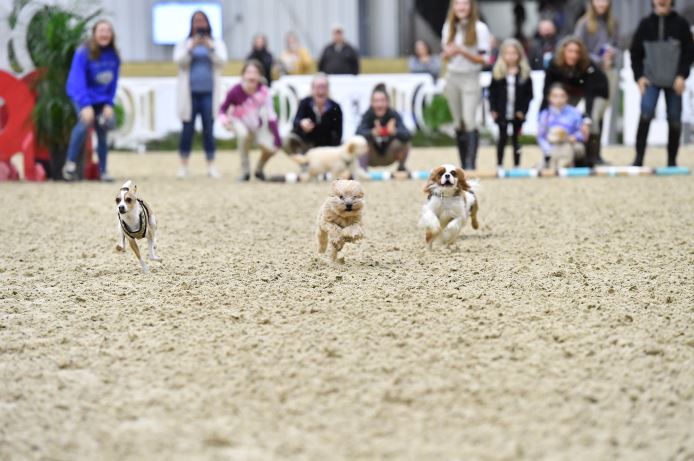 A Bit of Class Salon and Day Spa is offering Chocolate Spa Pedicures for the month of February. Treat yourself to a Chocolate Spa Pedicure, including a chocolate foot mask and chocolate scrubs along with treats like chocolate wine, hot chocolate and Valentine's Day sweets.
Join us in Vendor Village on Friday from 2pm-4pm for a Sip & Shop sponsored by Mona's Monogramming. Have a bite to eat and visit all of your favorite storefronts in Vendor Village.
Show off your both your horse's AND your dog's speed this week! Join us in the Sanctuary on Saturday after the Grand Prix for the Dog Races to win a cash prize.
Each horse show week, Chaplain Larry Speelman holds church services on Sunday at the ingate of the Sanctuary Arena from 7:30 – 7:45 am and in the Chapel in Vendor Village from 11:00-11:15 am. Join Chaplain Larry for an uplifting message. If you are unable to attend but would still like to listen in, Chaplain Larry's sermons are available as podcasts on WEC.net. This week's sermon is titled "Exploitation" and is the second sermon of the seven week series "Trojan Horses". Chaplain Larry describes the sermon:
Where to Shop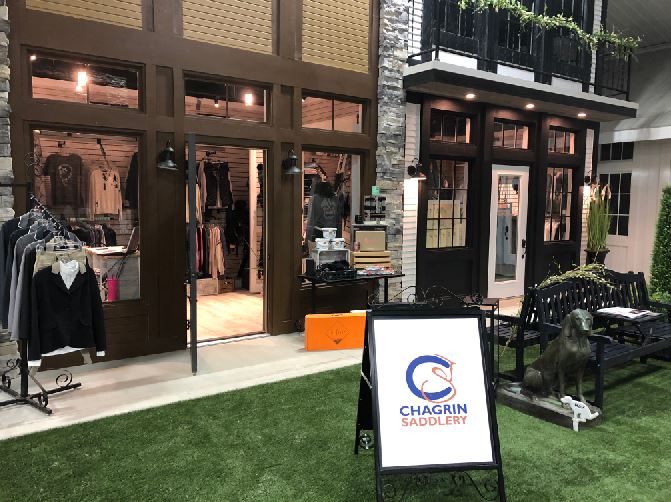 Valentine's Day is just around the corner! Stop in to Baekgaard, Equestrian Sundry or A Sudden Impulse for the perfect gift items. Or spoil yourself with show clothes and tack at out Chagrin Saddlery, Riders Boutique, The Custom Fox, CWD and Antares. If your horse is your Valentine, stop by Dandy Products, The Apothecary and Farm Vet. For all of the best personalized items, visit Mona's Monogramming.
Your health is your wealth! Saek's Chiropractic, Pulse Equine or Vibersheild are here to help get your body ready to horse show (or recover from a week of riding).
While you're in Vendor Village, bring your four legged friends to Shaggy Chic for a quick and easy bath that will keep them looking and feeling their best.
Capture those special horse show moments with Andrew Ryback Photography. Photos will not be posted online, so be sure to pay their trailer a visit between Vendor Village and the R+L Arena to purchase your photos. Photos from previous weeks at World Equestrian Center are also available.
Thank you to our Event Sponsors
We want to extend our thanks to all World Equestrian Center sponsors for their continued support: Antarès Sellier, Buckeye Nutrition, CWD, EquiJet, Flexi Equine, Horse First Supplements, MARS Equestrian, Perfect Products, R+L Carriers, Sport Data, Inc. and Voltaire Design. Many sponsors and their products are on-site weekly at World Equestrian Center, so be sure to stop in and say hello.
We look forward to seeing everyone for an exciting week at World Equestrian Center.