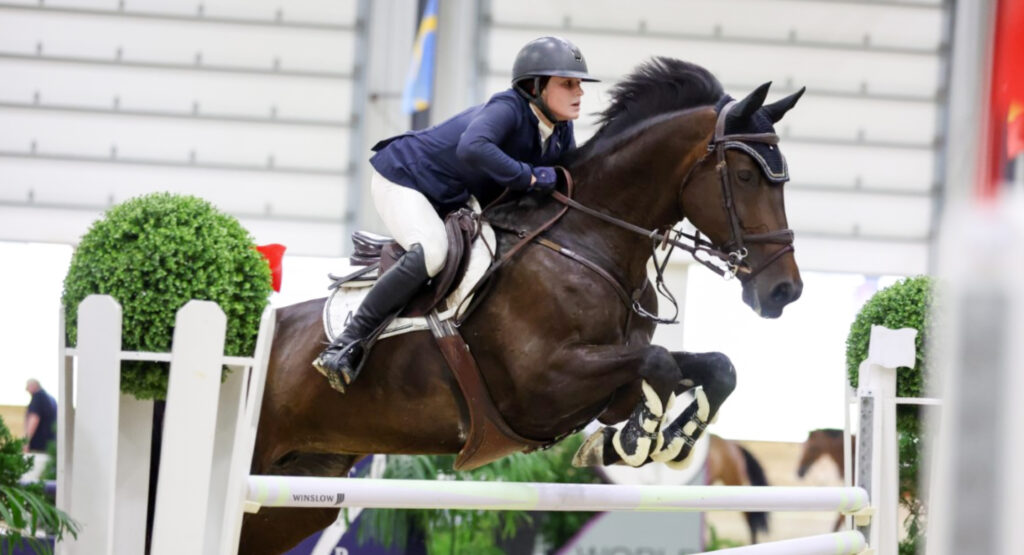 Wilmington, OHIO – This week's World Equestrian Center – Wilmington Sunday Spotlight shines on twenty-year-old amateur rider, Abby Lockwood of Apex, North Carolina. Abby stepped up to great heights this week, campaigning her longtime partner, Metro Lass (Metropol x Dunmor Lass) in her first $25,000 WEC Grand Prix. WEC chatted with Abby about her start in the equestrian world, showing horses and achieving new goals in 2022.
WEC: How is the OH Summer I show going?
Abby: It's so great! The horses are jumping fantastically, and we are having so much fun.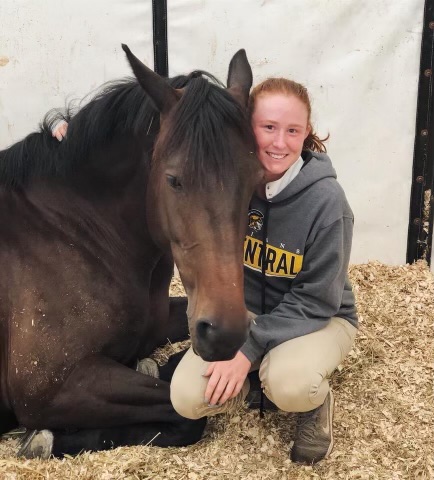 WEC: When did you begin riding?
Abby: I've been riding since I was five years old. My mom grew up riding horses and introduced me to them at a young age. I've been riding ever since. I love it just as much now as I did as a kid. I primarily showed hunters until I was eleven. I later transitioned into riding jumpers, which is what I do now. I trained with Kyle Timm throughout most of my junior riding career. He now lives in France, but I owe a lot to him! I now ride with Patricio Rodriguez out of Lexington, Kentucky.
WEC: Tell us about your horses
Abby: I bought my current top horse when I was fifteen and she was seven. She's twelve now and is my absolute heart horse! Her name is Metro, and she is who I showed in the Grand Prix. I couldn't have asked for a better partner.
I also have a seven-year-old named Frima that I recently purchased from Kyle Timm. He has a great way with horses, both of mine have come from him. She has had a few rails but is jumping better and better each class.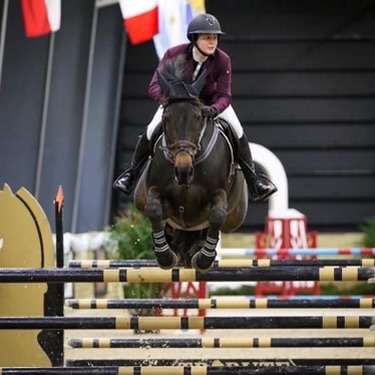 WEC: What are your goals for your current horses?
Abby: I want to become more comfortable in the Grand Prix. Metro can give me a great ride, but I need to up my experience. She is so good, but I need more confidence.
I'm having so much fun with the seven-year-old. I'm letting her show me what she is capable of without putting pressure on her until we get comfortable with each other. I'd love to jump some Welcome Stakes with her and maybe even a Grand Prix in the next year or two.
WEC: What has been your most memorable accomplishment?
Abby: The growth that I have gone through with Metro has been outstanding. We have grown so much together. We started pretty rough.. we were both young and so green and had no idea what we were doing. Once we clicked, we just kept going up! She's not the same horse and I am not the same rider. We've grown tremendously.
Thank you, Abby! Good luck during week 2 of the OH Summer series.