Wilmington, Ohio – This week's World Equestrian Center – Wilmington Sunday Spotlight is switching gears to focus on an adored equine athlete, Kinsella (Capitalist x Jerpoint Mist), owned by Charlotte Clark of Kendalwood Farm in Sunbury, Ohio. The 12-year-old Irish Sport Horse mare has made a name for herself as a frequent visitor to the winner's circle at WEC – Wilmington, claiming numerous grand prix and open jumper victories. "Kinsey" is a WEC – Wilmington fan favorite, greeting exhibitors with her kind expression as they walk by her favorite stall in the facility. We caught up with Clark to learn more about her longtime partner.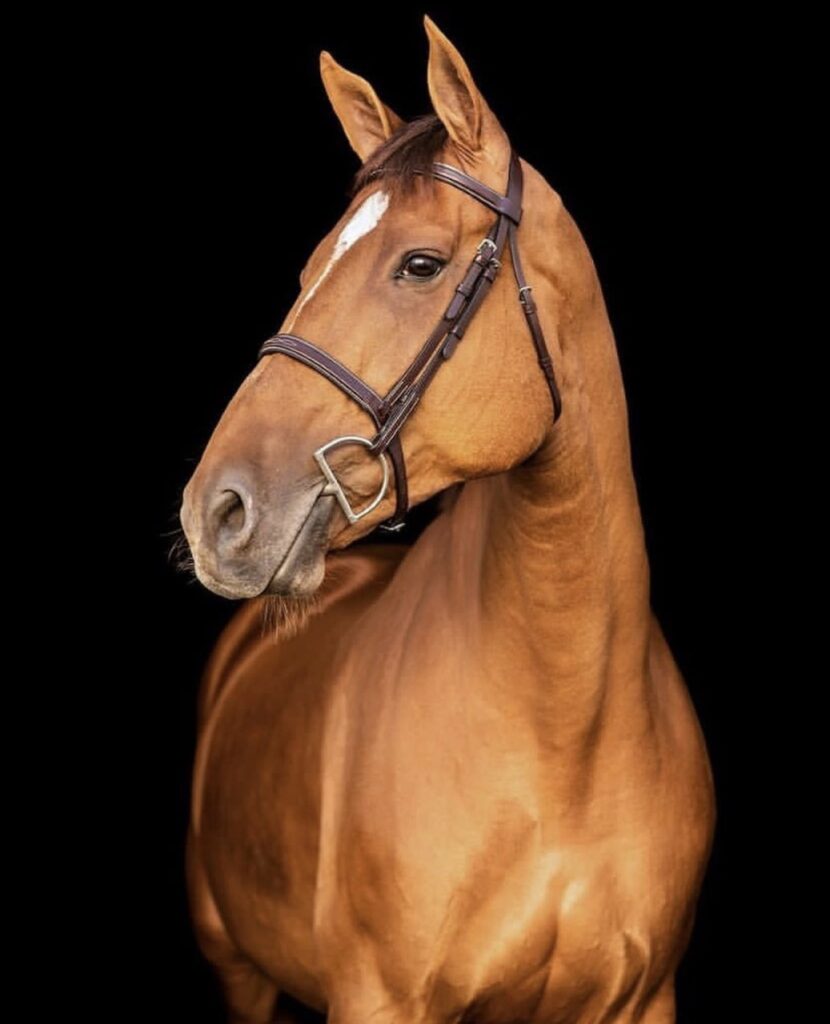 WEC: How did you find Kinsey?
I traded a young pre-green hunter for her. She was in Ireland. The hunter ended up at a barn locally and then I got Kinsey. She was five when I bought her, and she is 12 now. I will probably never lease her out, she will definitely be with me forever. I got Kinsey whenever the R+L Arena was built, so she has been coming to WEC – Wilmington from the ground up.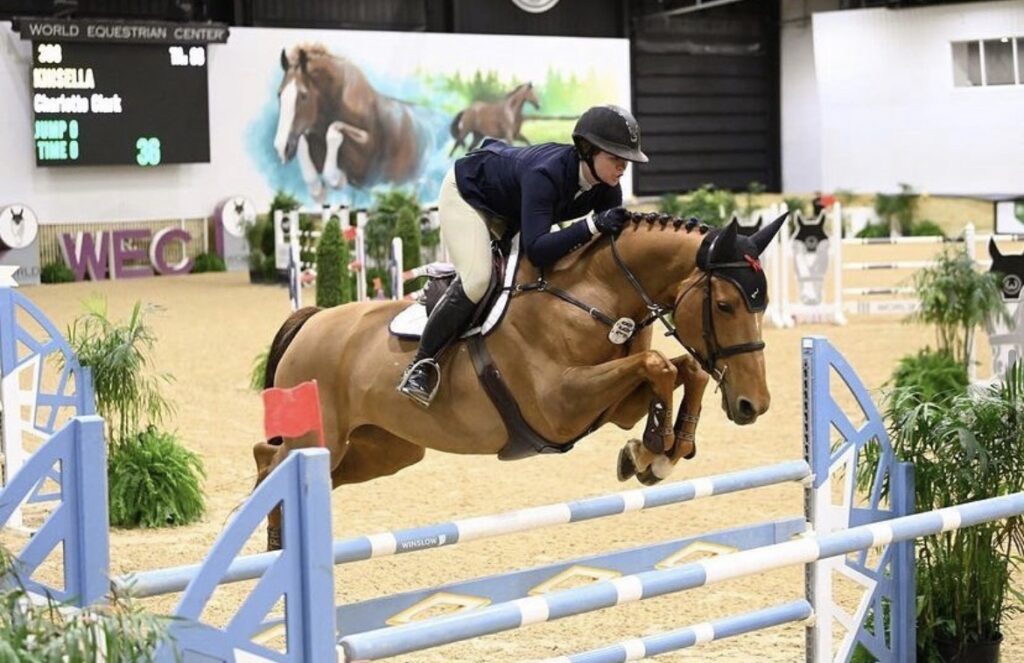 WEC: What is her personality like?
At home, she is so sweet, very easy and very laid back. She is pretty much the same at horse shows she just always gets excited to show. I always put her in the stall at the top of the aisle here, she loves to stick her head out and greet people, and then go back and munch on her hay net.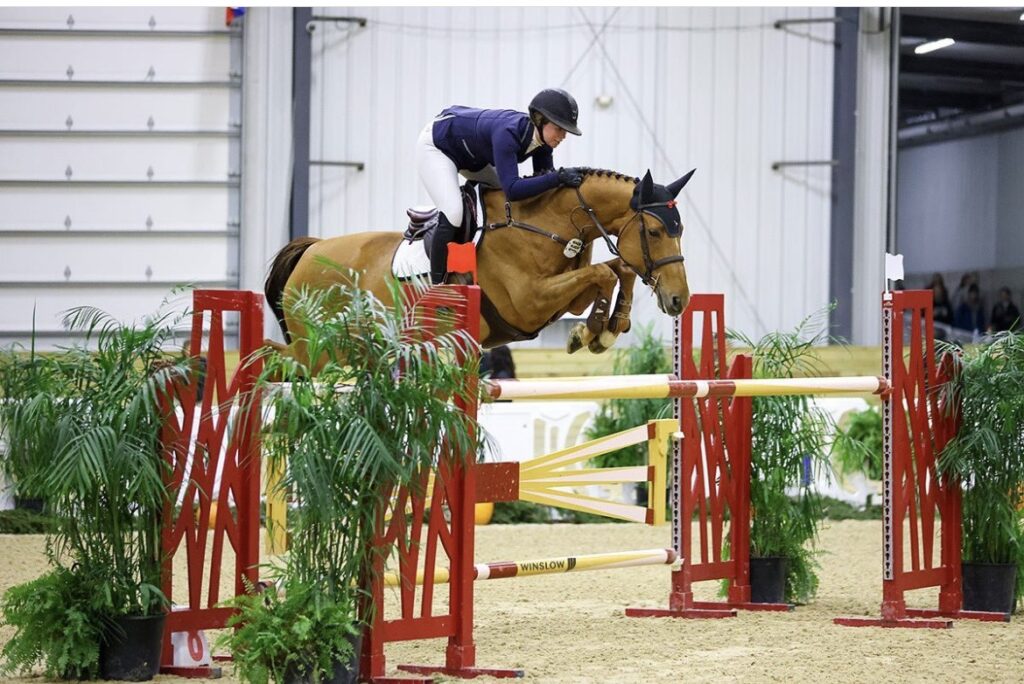 WEC: Tell us about a day in Kinsey's life.
At home, she eats breakfast around 7 and is generally outside between 7:30-8. Depending on the weather, she can be out all day. We have a lot of turnout at my farm. I ride her every morning, always first because she's my favorite! Depending on the show schedule, I'll have some of the girls in my barn ride her in the evenings again, especially if out in the grass to get out of the arena and work on her fitness. I rarely jump at home, we do a lot of cavaletti work, but that's it. She's a pro and knows her job.
At shows we generally start early, maybe around 6:00am. Even if she doesn't show or doesn't show until late in the day, I always ride her early so the rings are quiet. Traffic is her least favorite thing! She's always quiet and brave. I can always count on her.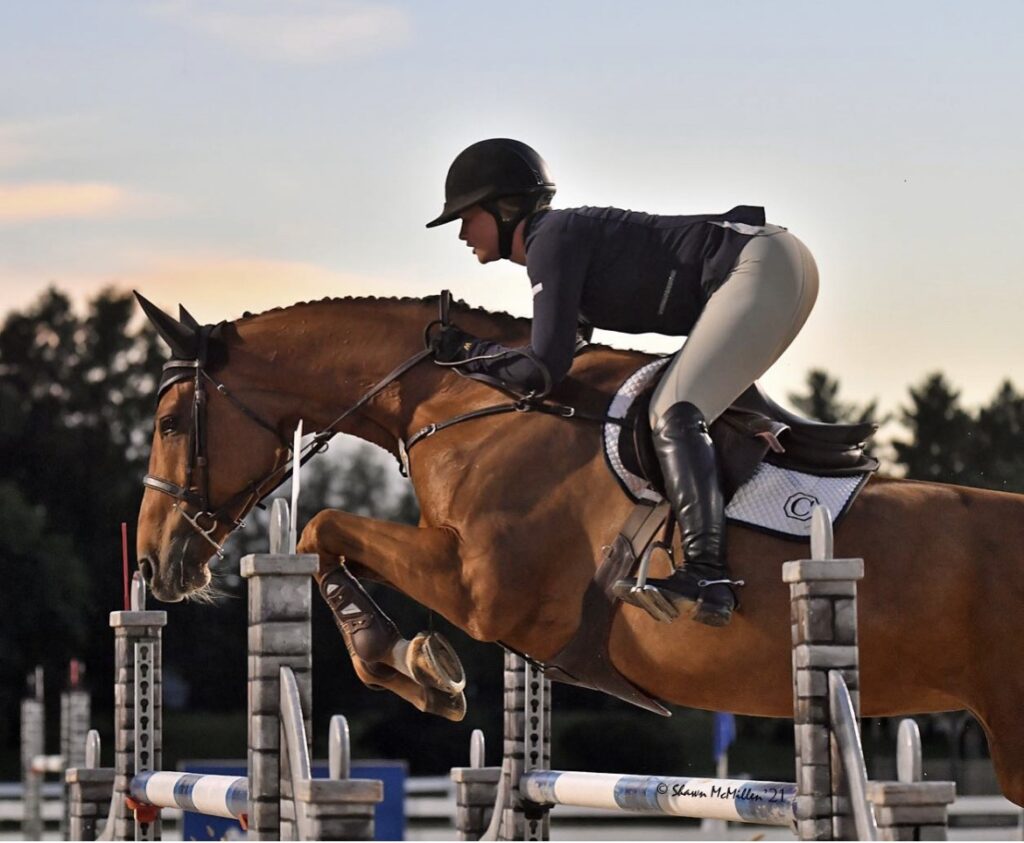 WEC: What is your favorite memory with her?
It is hard to pick just one with her, but I would have to when she won her first grand prix. She won it here on January 27th, 2018! Another favorite memory of mine was during COVID when everything was shut down and we could not show. I practiced jumping at home without a bridle and she absolutely loved it! She is so quiet.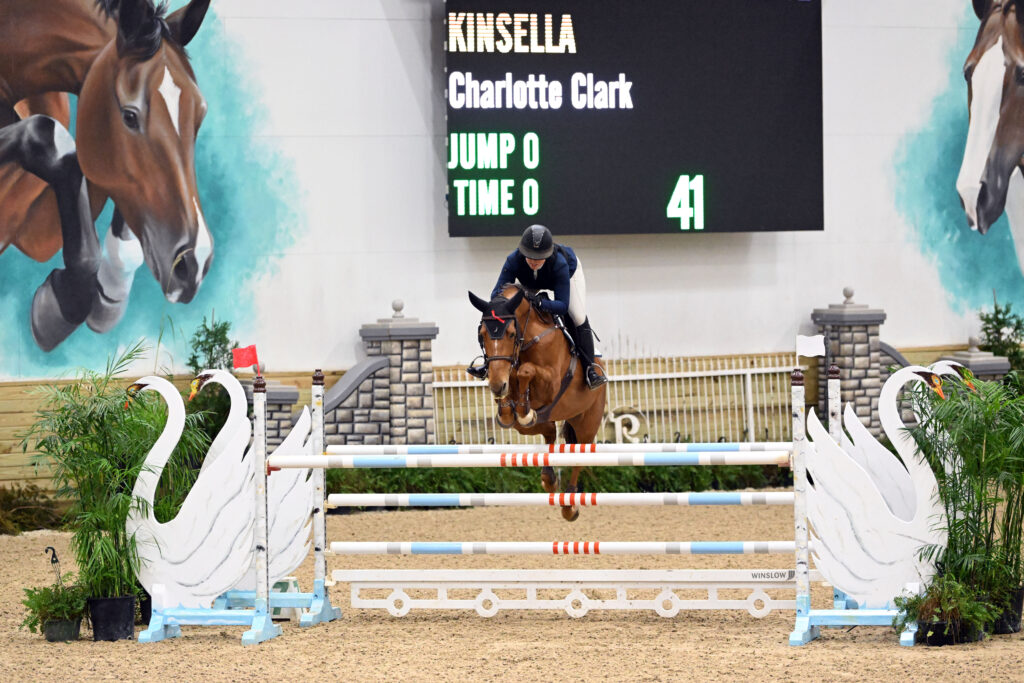 WEC: What are your future plans for her?
I am going to keep her sound, healthy, and on top of her game for as long as possible. Whenever she tells me that she doesn't want to go fast and jump high anymore, we will switch gears and do some hunter derbies. I may want to breed her in the future as well.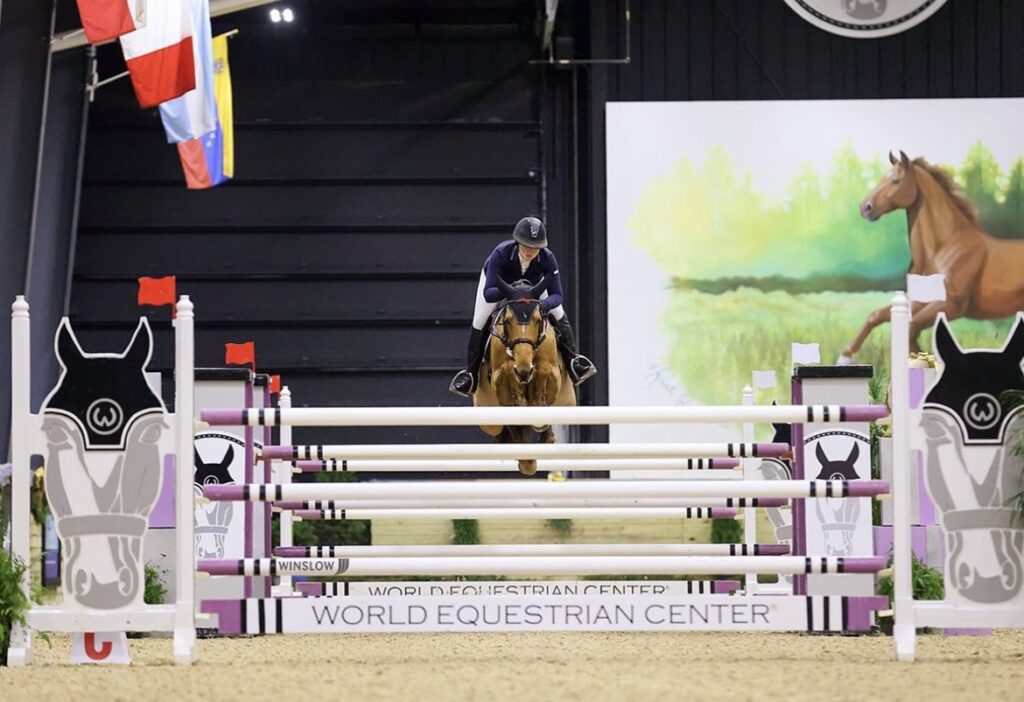 WEC: If Kinsey could be any other animal what would she be?
Kinsey would definitely be a manatee! She is sweet, lazy, and a little bit chunky!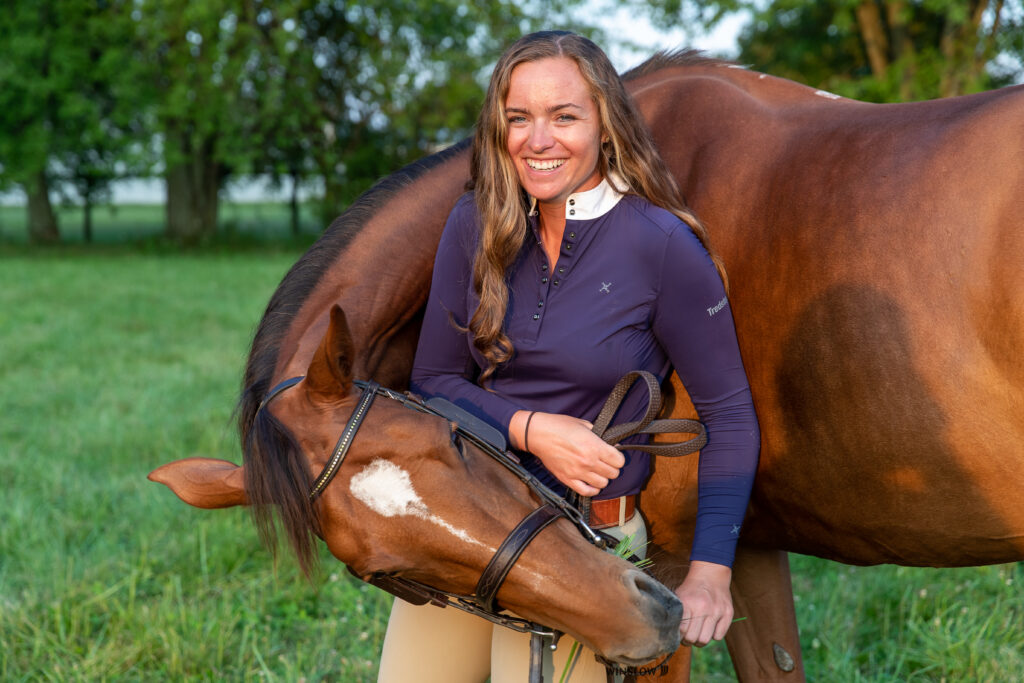 Thank you, Charlotte, for taking the time to chat with us about Kinsella! We look forward to cheering you both on during the Winter in the Midwest Series and in your future debut in the hunter derbies!