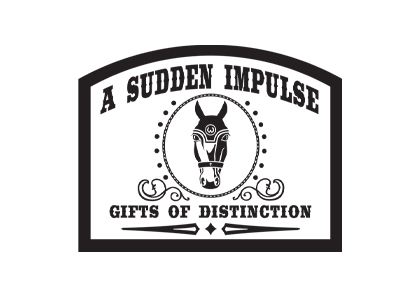 For Immediate Release
OCALA, Florida – March 15, 2021 – World Equestrian Center has acquired Mona's Monograms, a company with 25 years of experience in customized embroidery, printing and engraving for the equestrian industry. Mona's Monograms mobile shop has been a fixture at premiere horse shows earning a reputation for quality custom farm and stable branding, personalized equestrian products and clothing, and unique horse show prizes.
The experienced team at Mona's will remain with World Equestrian Center working from the newly expanded A Sudden Impulse boutique. The boutique will continue to feature World Equestrian Center branded merchandise along with custom consulting, monogramed engraving services for horse show exhibitors and guests of the Ocala, Florida, and Wilmington, Ohio venues. In addition to the expanded retail presence at both venues, a new online store for A Sudden Impulse will launch this spring and Mona's brick and mortar store located on Hwy 27 in Ocala will remain open for business.
Mona's customers will continue to experience the same quality products and service from A Sudden Impulse boutique including:
Shipping
Free logo digitizing
No minimum order requirements
Competitive pricing, bulk pricing
Online registration (coming soon)
Please visit A Sudden Impulse boutique for official World Equestrian Center merchandise, monogramming, embroidery and engraving. Online at https://suddenimpulse.com/ or Call our Ocala store at: 352-502-3450
About World Equestrian Center
World Equestrian Center feature two premiere equestrian and multidisciplinary venues in Ocala, Florida, and Wilmington, Ohio.
These exclusive facilities comprise state-of-the-art arenas, expansive stadiums, versatile outdoor space, sporting fields and well-appointed exposition centers. An abundance of lodging options and luxury accommodations are conveniently located on-site, along with shopping and dining throughout each property.
Dedicated to offering great sport and fun in a family-friendly environment, World Equestrian Center promises an unparalleled experience for exhibitors, spectators, vendors, sponsors and retailers built on three core values: Quality. Class. Distinction.
Learn more at wec.net.
Media Contact:
Candace FitzGerald
603.738.2788