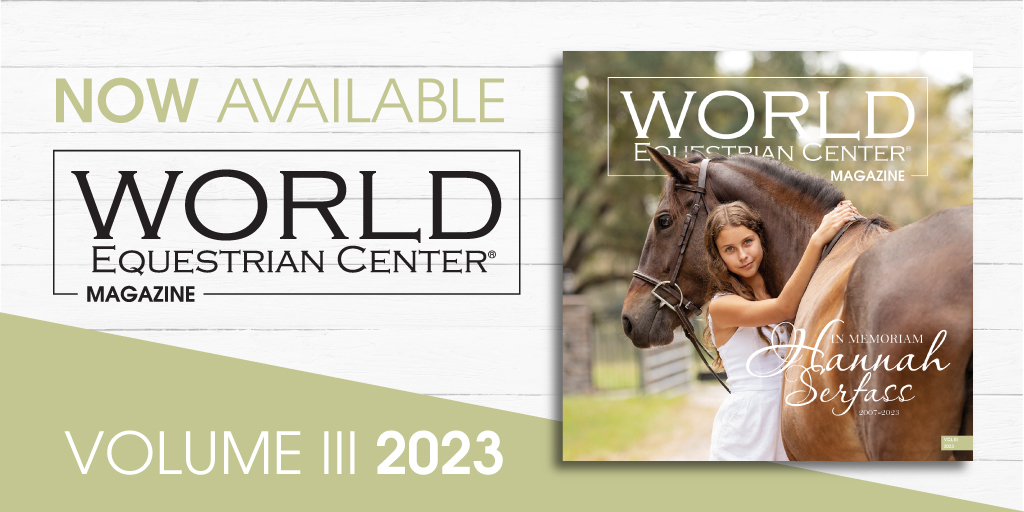 World Equestrian Center Magazine VOL III 2023 is out now! Grab your FREE copy at either venue or read it online now at wec.net!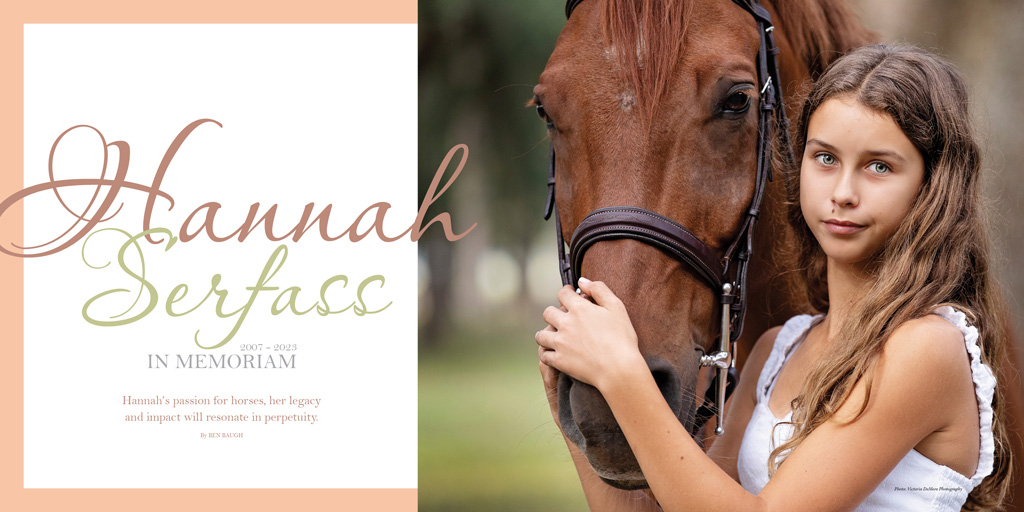 Our cover story pays tribute to Hannah Serfass, the talented young rider who lost her life in a riding accident in April. During her touching memorial service, Hannah's family shared a heartfelt message to all: keep riding for Hannah. Scores of equestrians from all over the world responded online with their own #rideforhannah tributes. In this issue, we remember Hannah and salute the shared passion of so many equestrians around the world.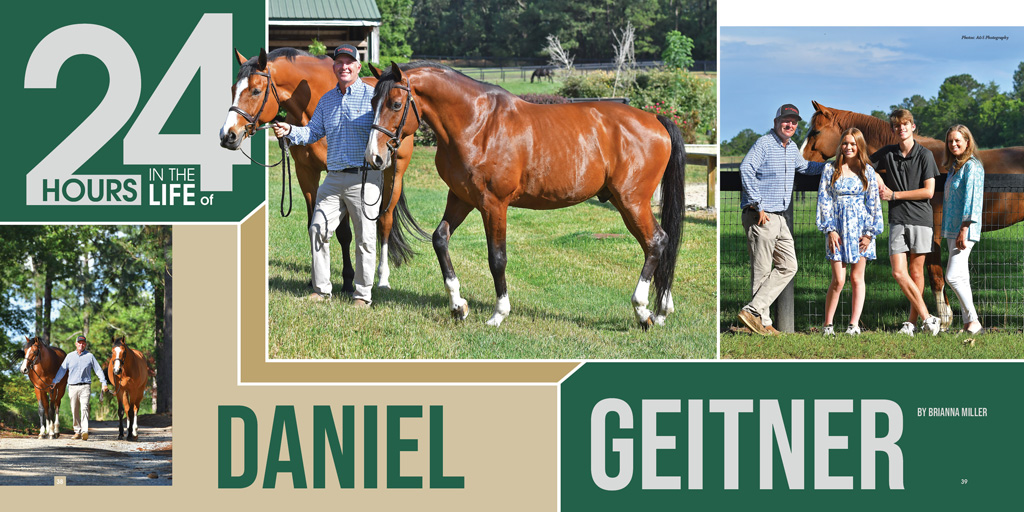 Spend 24 Hours with Daniel Geitner and learn more about his recipe for success. A long family history of equestrianism and Daniel Geitner's can-do attitude has served him well as he systematically built his dream of owning his own business. Click to read about his formula for creating a top training, show and breeding operation.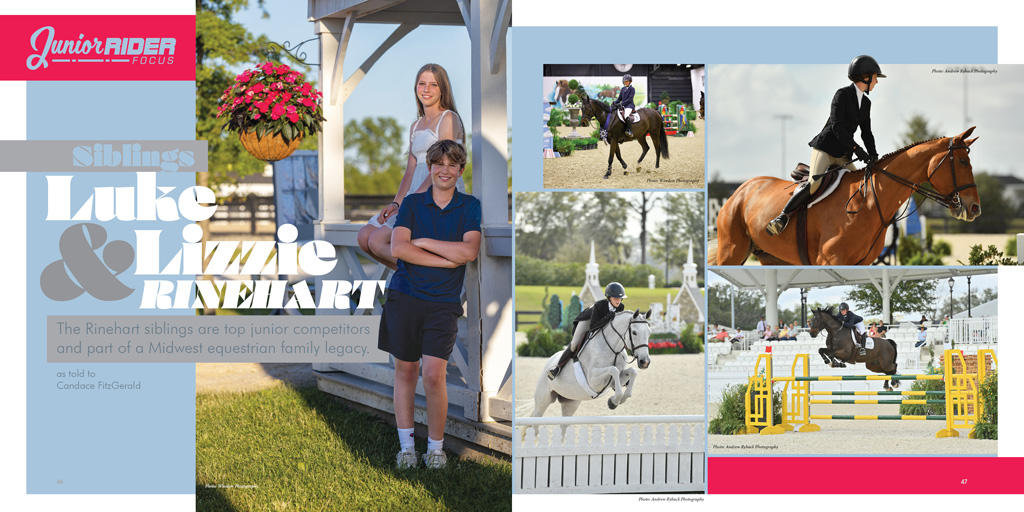 Get to know Luke and Lizzie Rinehart, the subjects of our Jr. Rider Focus. The children of trainers Richard and Catherine Rinehart, the pair are developing into successful horsemen and competitors in their own right riding out of the family's Rinehart Farm in Carmel, Indiana.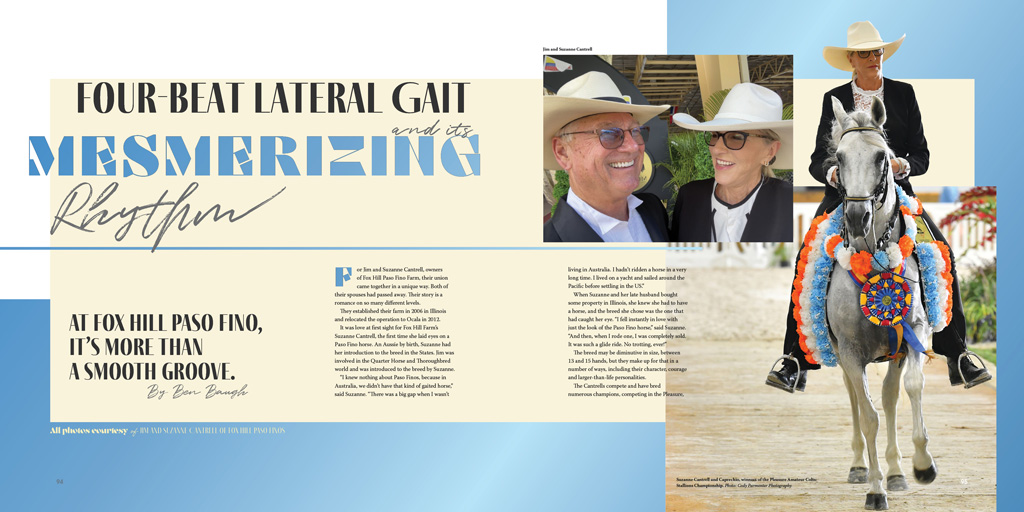 Jim and Suzanne Cantrell share a love for Paso Finos that transcends breeding, training and competition. The elegant little horses with the unique gaits have become a shared passion for the couple that fuels the success of their Fox Hill Farm, in and out of the show ring.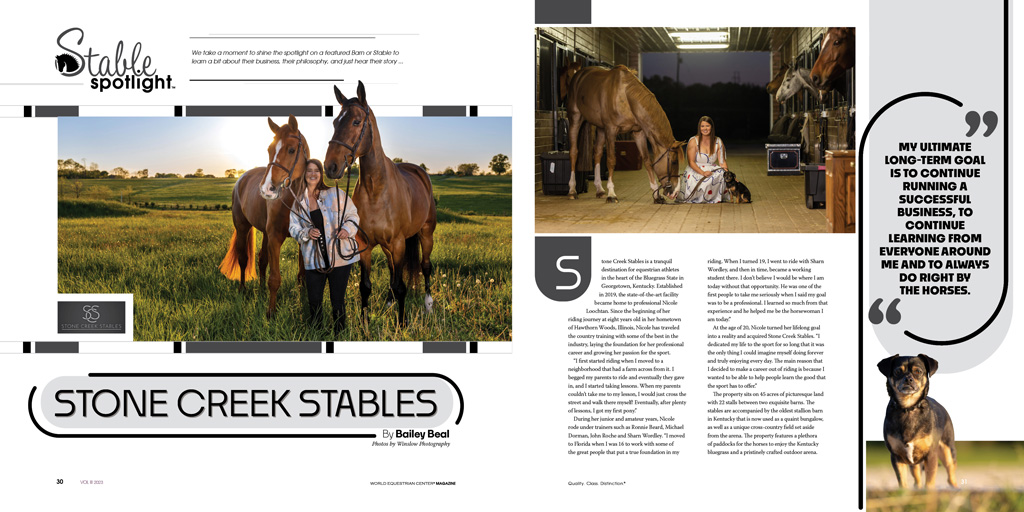 Our Stable Spotlight shines on Nicole Lootchan and her Stone Creek Stables. The Georgetown, Kentucky-based professional has created a beautiful environment and supportive oasis for clients and horses in her care. With an emphasis on horsemanship, transparency and creating a happy place, Stone Creek Stables is poised for success.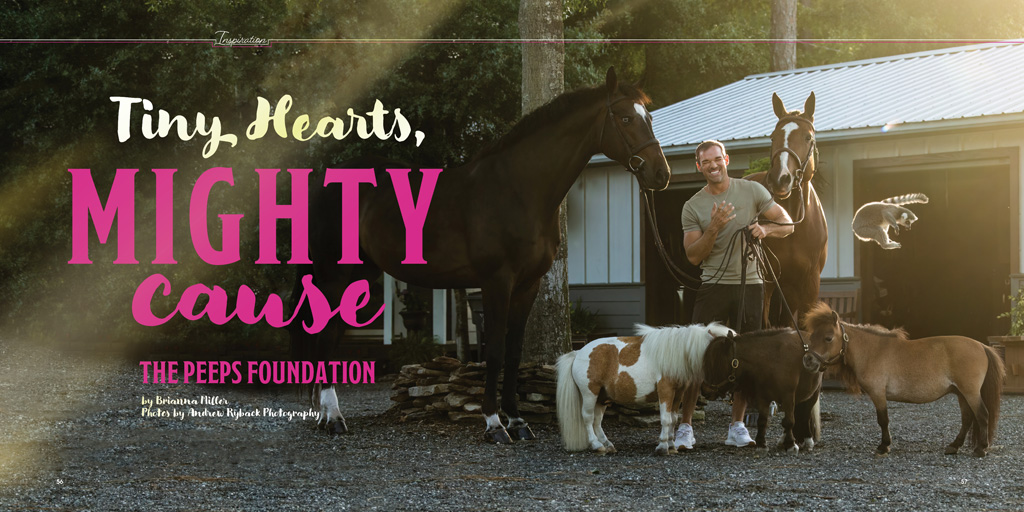 We're inspired by The Peeps Foundation which was founded by Josh Dolan after he stumbled upon a field of neglected dwarf and miniature horses and made a life-changing decision to save all 40 of them. Learn about how Josh's love of the tiny souls and his commitment to solving their unique health issues has since that fateful day.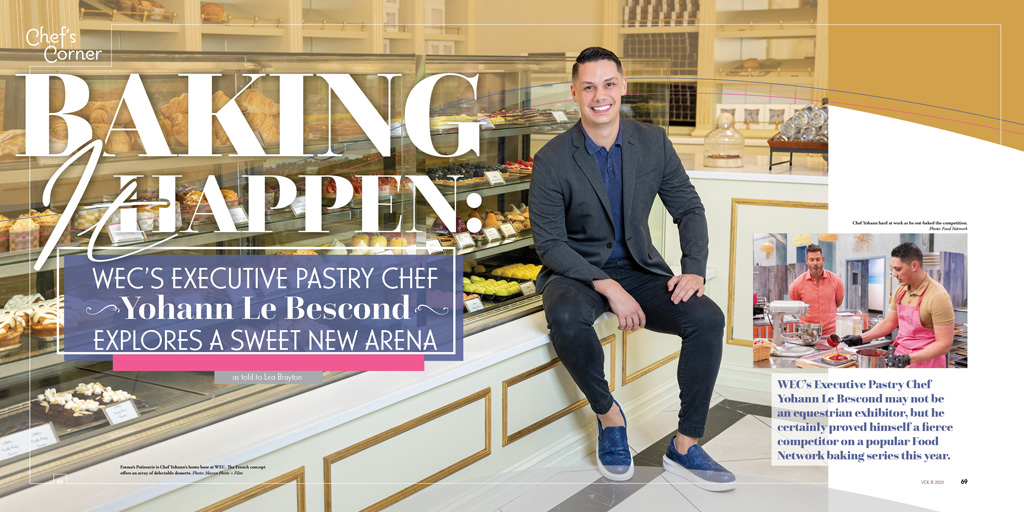 The Chef's Corner celebrates WEC Executive Pastry Chef Yohann Le Bescond as he reflects on his discovery of baking at age 6, his apprenticeship, his career so far and his recent experience as a contestant on the inaugural Food Network Summer Baking Championship.
Click through to read these stories and much, much more!