Welcome to the final issue of 2020. It's been a year that no one could have predicted and we hope that you and your loved ones are safe and well.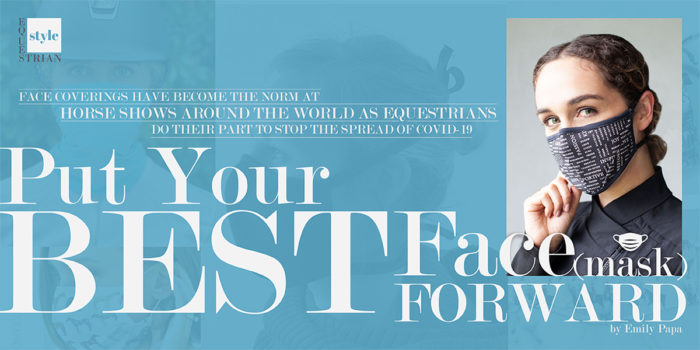 As we settle in to the new normal, with face masks being required at USEF shows, we've compiled a list of the best masks for equestrians in our Equestrian Style column.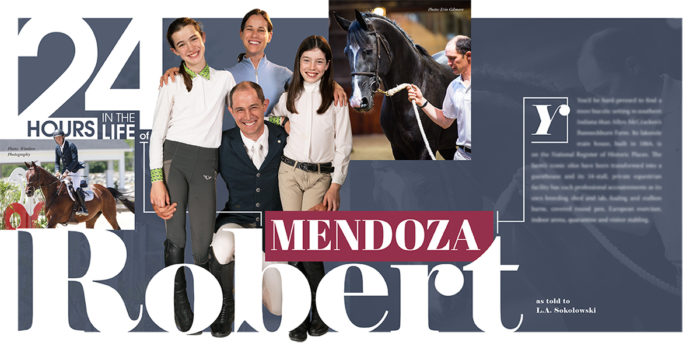 We spend 24 hours with family-oriented trainer Robert Mendoza, and learn about his strategies for successfully producing young horses. Robert shares his daily routine, which includes riding, training and teaching his two daughters who are making their way up the ranks.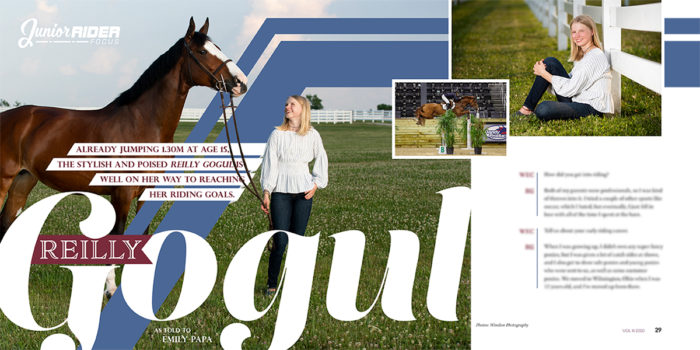 The Junior Rider Focus shines on Reilly Gogul, a stylish young rider who, at 15 years old, is already jumping around 1.30 tracks. As the daughter of two trainers, Reilly has had an excellent foundation in riding from bringing along green ponies to competing at Pony Finals and moving up to horses, even recently competing in her first mini prix.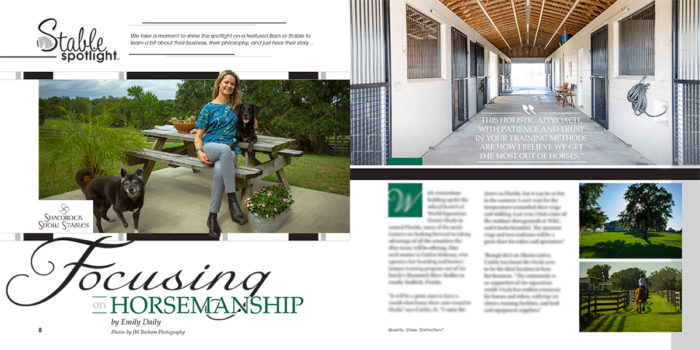 Our Stable Spotlight lands on Caitlin Maloney's Shamrock Show Stables in Reddick, Florida. Caitlin shares how she worked with some of the best to learn empathy, horsemanship and how to think like a horse on her journey to become a professional.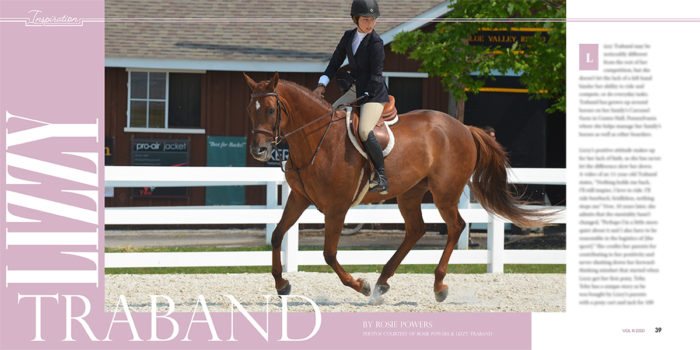 We draw inspiration in this issue from Lizzy Traband, a gifted young rider who, despite being born without a left hand, has trained a trick pony, won at major horse shows, earned a spot on Penn State's IHSA team and jumped 1.30 tracks.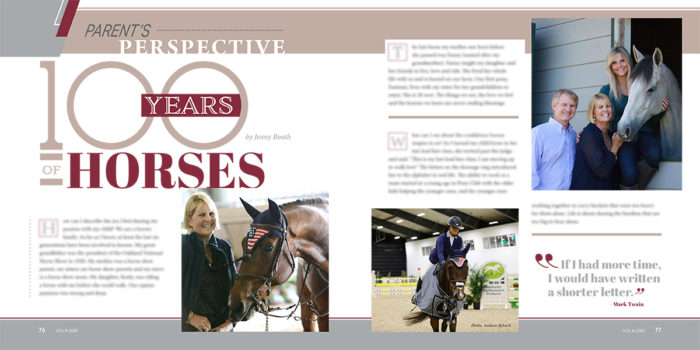 Jenny Booth pens this issue's Parent's Perspective as a retrospective of one family's more than 100 years of horsemanship captured in beautifully crafted vignettes.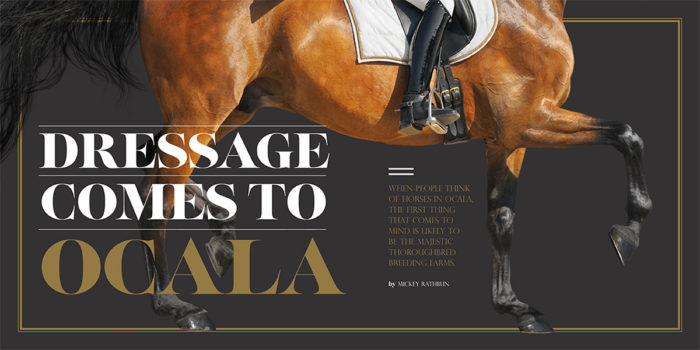 We're excited that Dressage riders are flocking to Ocala, creating a new epicenter for the sport in the United States. We connect with three top riders to hear their plans to make Ocala their new winter headquarters.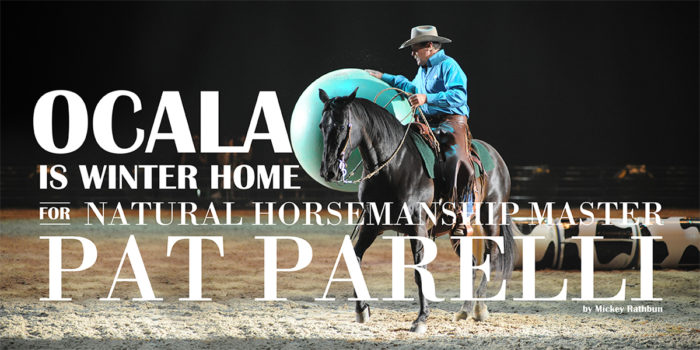 Finally we spend some time in Ocala with Pat Parelli. The Natural Horsemanship guru takes us through his early career and those who influenced him to become the iconic trainer that he is today.
We hope you enjoy the issue!