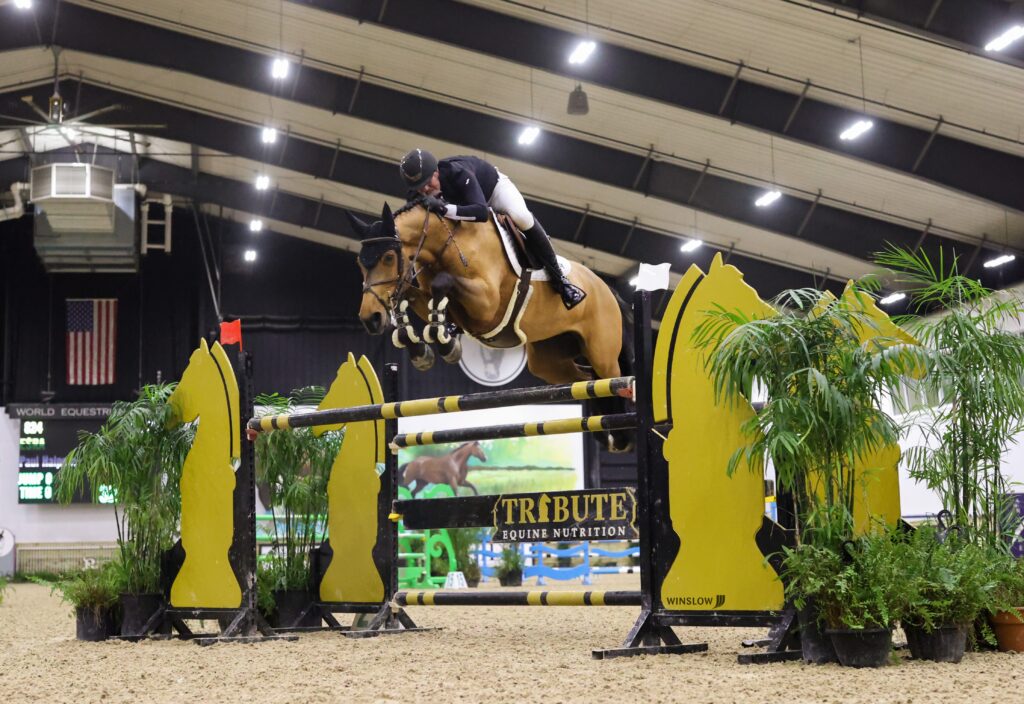 January 24, 2022 – Wilmington, OHIO – World Equestrian Center – Wilmington is pleased to welcome returning sponsor Tribute Equine Nutrition to the 2023 show season. WEC – Wilmington is proud to partner with companies that are committed to bettering equestrian sport.
WEC – Wilmington plans to host a myriad of events at the state-of-the-art, climate-controlled facility in 2023. Tribute Equine Nutrition has been a continuous sponsor of the facility, as well as specific feature classes during competition weeks. Tribute will return as a sponsor of one of our highly anticipated $30,000 WEC Grands Prix to support our events and the well-being of our beloved equine athletes.
"We are grateful for the support of longtime World Equestrian Center – Wilmington sponsor, Tribute Equine Nutrition, said Roby Roberts, WEC CEO. The value their products bring to our exhibitors is in perfect alignment with our promise of Quality. Class. Distinction."
Tribute Equine Nutrition helps customers personalize feeding plans that are tailored to their horse and its specific needs to achieve their goals. Tribute products are safely made in a dedicated facility, fortified, and balanced with essential nutrients, and designed by Ph. D. Equine Nutritionists. As trusted provider of equine nutrition, Tribute understands the connection that you have with your horse and provided unparalleled fixed-formula blends.
About World Equestrian Center
World Equestrian Center features two premier equestrian and multidisciplinary venues in Ocala, Florida, and Wilmington, Ohio.
These exclusive facilities comprise state-of-the-art arenas, expansive stadiums, versatile outdoor space, sporting fields and well-appointed exposition centers. An abundance of lodging options and luxury accommodations are conveniently located on-site, along with shopping and dining throughout each property.
Dedicated to offering great sport and good fun in a family-friendly environment, World Equestrian Center promises an unparalleled experience for exhibitors, spectators, vendors, sponsors and retailers built on three core values: Quality. Class. Distinction.
Learn more at wec.net
Media Contact
Candace FitzGerald