Ocala 2021 Campaign Begins!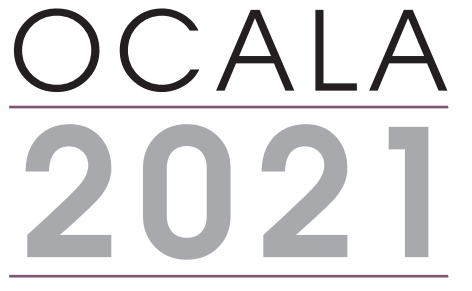 WILMINGTON, Ohio – January 7, 2019 – The World Equestrian Center has released a dynamic 3D video tour of their burgeoning Ocala, Florida, facility; beginning a countdown to its Grand Opening in January 2021. The video takes viewers on a fly over journey, at first giving a bird's eye view that alludes to the size and scope of the more than 3,000-acre facility and then swooping in to focus on details of the many elegant amenities. Equestrians eager for progress updates on the facility will see it come to life in a sweeping view of the grand stadium surrounded by a five-story luxury hotel, elegant dining terrace, four massive indoor arenas, seventeen outdoor arenas and even a visit to the quaint on site Chapel.
Your Source: WEC.net
Viewers can access the new 3D video and in depth content focused on the World Equestrian Center facilities in Wilmington, Ohio and Ocala, Florida, at the newly expanded www.WEC.net. Rich with information, imagery and functionality, the new WEC.net is designed to create the best possible experience for our users. In addition to new content, imagery, and available tools, the site has added functionality that includes online reservations and booking for the existing Ohio facility for the Cabin Village and "Home Away From Home" accommodations.
Stay Informed
We're always posting and sharing news and information about our Ohio, facility and the events there. In anticipation of the January 2021 opening date of our Ocala facility, the World Equestrian Center will issue regular updates about the facility, amenities and events focused on Florida. Here's how to stay informed:
Connect to www.WEC.net for current news, information, prize lists, lodging reservations and booking, careers and more.
Enter your email address on WEC.net to join our email list and receive periodic updates.
Read the NEWS blog on our Web site, which features news updates and articles about our facilities and events.
Access WEC news releases on WEC.net or via American Horse Publications.
Engage with us on social media – Facebook, Twitter, Instagram and YouTube.
Call World Equestrian Center, Wilmington, Ohio at 937-382-0985 and choose an extension.
About World Equestrian Center
Located in Wilmington, Ohio, the World Equestrian Center features more than 200,000 square feet of climate-controlled riding space, making it one of the largest indoor/outdoor equestrian sport venues in the world. The state of the art facility features premium footing, permanent stabling and onsite accommodations as well as more than 28 weeks of AA rated Hunter / Jumper competition.
Dedicated to offering great sport and good fun in a family friendly environment, the World Equestrian Center promises their exhibitors an experience built on three core values: Quality. Class. Distinction.
In 2021, the World Equestrian Center will debut a brand new location, providing world-class equestrian competition and equestrian-inspired country club living, all adjacent to the fabulous Golden Ocala Golf & Equestrian Club in Ocala, Florida. For more information please visit http://www.wec.net.
Media Contact:
Candace FitzGerald
603-738-2788