It may feel instantaneous – the time between when your hand reacts to brain signals sent as a response to visual stimuli. But the human reaction time (eye-to-hand) is about 1/100th of a second, nearly imperceptible.
Why this little ophthalmological factoid, especially as it relates to the horse industry? We at World Equestrian Center (WEC) will answer that question by pointing to a youth organization that is dear to us: the 4-H Club.
Started in 1902, the organization focused on providing children with a more hands-on, practical style of learning. During those early years, organization leaders set as their goal finding ways to connect children with new agriculture technologies. As it is today with social media and iPhones, the young people of that day tended to aid adults and the older generations with understanding the new modern technologies, kind of trickle-up education.
Spending their time in public classrooms learning the mechanics and the science of new techniques in a largely rural America, early 20th century children were more apt to use their hands to experiment with those new-fangled instruments and equipment. This method of conveying agricultural innovations for practical use and translating their ways of making farming more efficient was highly successful at modernizing the industry.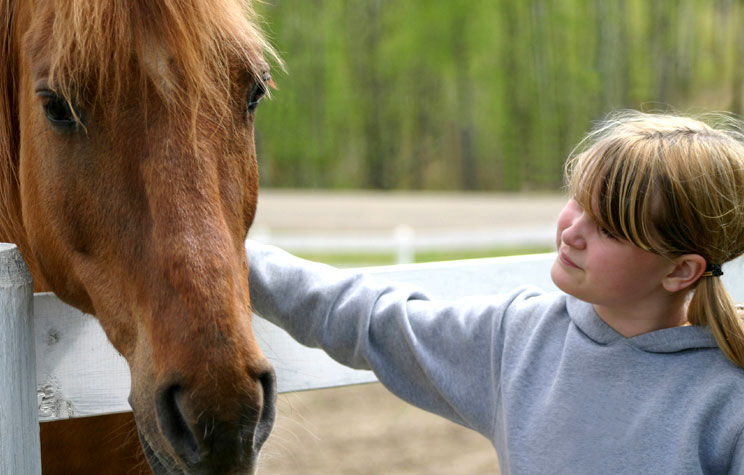 4-H Builds Characters, Civic Pride
While that aim may have propelled the movement initially, leaders soon discovered peripheral benefits, such as instilling in rural children a greater sense of respect for themselves and their lifestyles.
Through the years the club grew and expanded through various minor mutations, with membership peaking in 1974, to become one of the nation's most effective and successful youth development organizations.
Boasting a volunteer corps of 611,800, more than 3,500 professionals and more than 25 million alumni, the organization provides support for children in all grades (elementary to high school) with programs geared toward shaping future leaders and innovators, according to the organization's website.
Young people work with their hands in activities involving several academic vocations, including science, citizenship and healthy living. The 4-H pledge highlights the organization's individual membership character development goals:
"I pledge my head to clearer thinking,
My heart to greater loyalty,
My hands to larger service,
and my health to better living,
for my club, my community, my country, and my world."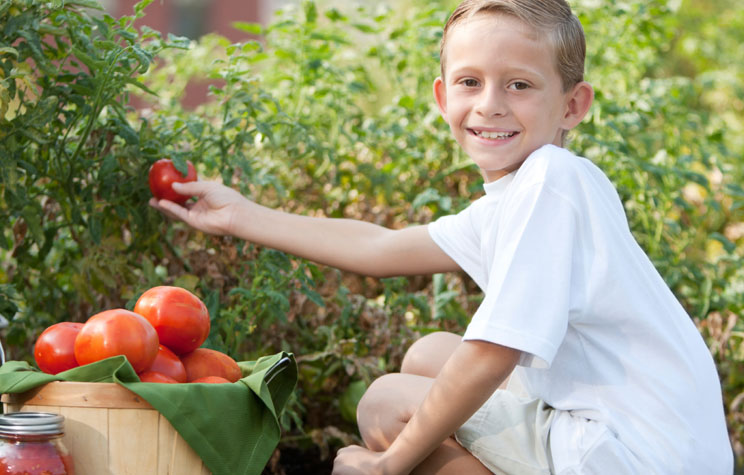 Hard Work, Vision Produce Long-Lasting Success
Organization leaders point to numerous studies through the years that indicate the positive return participation in 4-H produces; one in particular (and the first of its kind to plump the depths of the organization's character-development processes) reveals some remarkable statistics. A team of researchers at the Institute for Applied Research in Youth Development at Tufts University, Medford, Maine, conducted the study and generated this report, which shows 4-H children surpass their peers in several civic categories:
Four times more likely to make contributions to their communities (Grades 7-12).
Two times more likely to be civically active (Grades 8-12).
Two times more likely to make healthier choices (Grade 7).
Two times more likely to participate in Science, Engineering and Computer Technology programs during out-of-school time (Grades 10 – 12).
4-H girls are two times more likely (Grade 10) and nearly three times more likely (Grade 12) to take part in science programs compared to girls in other out-of-school time activities.
We at WEC are proud to embrace the tenets of this organization. We share the 4-H mission: "A world in which youth and adults learn, grow and work together as catalysts for positive change."
WEC is a complete equine show facility, designed and operated by a family who owns and shows horses. Call us today for more information or to book a show!