The Third Annual US Dressage Finals were held at the Kentucky Horse Park in Lexington this past weekend and drew talent from around the country.
Almost 400 competitors from 36 states descended on the horse park for their shot at a championship. The head-to-head competition included adult amateur and open riders from training level to Grand Prix. The event was held from Nov. 5-8 and drew thousands of spectators.
The riders had to qualify for the finals and were among the best from their geographic regions. Some of the competitors drove from as far away as California.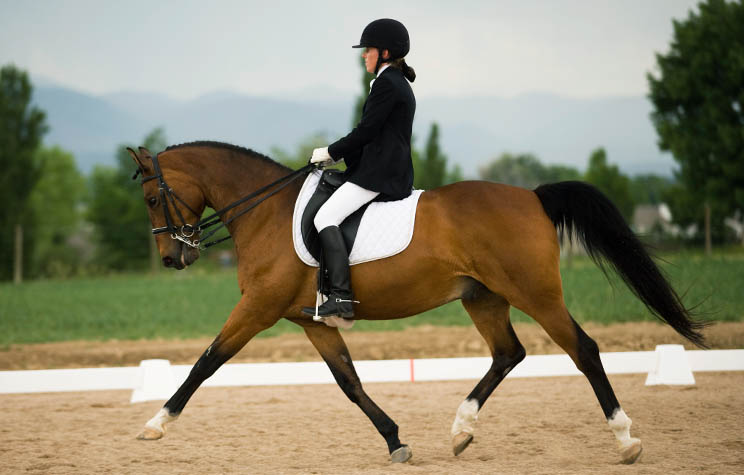 Buckeye State Represented
Ohio had 27 competitors that participated in the event, more than any other state except Florida and Texas.
Among the winners was Rebecca Knollman of Maineville, Ohio who took the Intermediate I Open Championship with a score of 70.132 percent aboard Rocky Lane (Rock Forever by Rica) a Westfalen mare.
"I look for horses that are special and will stand out here to sell, but there was something about her that made me hang onto her and I'm glad I did," said Knollman, who faced 24 competitors in the event.
World Equestrian Center Connection
Knollman is a frequent competitor at World Equestrian Center (WEC) in Wilmington, Ohio. The arena hosts multiple disciplines throughout the year at its more than 100,000-square-foot, enclosed, climate-controlled equine arena.
Knollman's horse, Rocky Lane, was further honored when the score she posted for the championship earned her the Lloyd Landkamer FEI High Score Mare Perpetual Award.
Colene Stevens from Canton, Ohio won the Intermediate I Freestyle Adult Amateur Championship aboard her 11-year-old Hanoverian gelding Bonifaz S (Brentano II x Windgame by Weltmeyer). She posted a winning score of 66.125 percent.
"I love riding to the music in the Alltech Arena, it really enhances the whole experience," Stevens said.
World Equestrian Center congratulates those who participated in the US Dressage Finals and sends out a special salute to our Ohio representatives. Contact us for information about our facility.