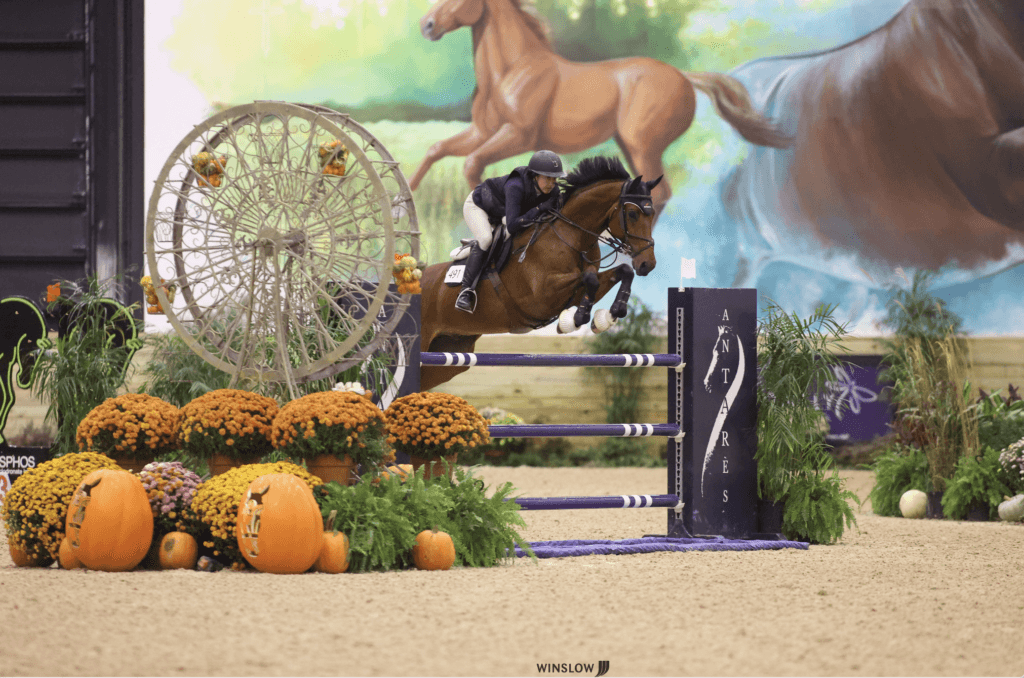 This week's Sunday Spotlight shines on professional rider Kelsey Mogel of Carrageen Farm in Maple Plain, Minnesota. Mogel is a former chemical engineer, who studied at the University of Notre Dame. She has changed gears and now trains horses for a living out of her farm in Minnesota. Mogel has spent the past several weeks competing at WEC – Wilmington with her team. We chatted with Kelsey about her start in the equine industry, her farm and her goals for 2022.
WEC: Tell us a bit about yourself:
Kelsey: I worked for a pharmaceutical company for six years before I became a horse trainer. I rode out East as an amateur and decided that working a desk job wasn't for me, so I turned professional and worked for several people. We traveled around to Florida, Michigan and all up and down the east coast. I eventually decided to move back home and I worked with my parents to purchase a farm in Minnesota. We found a beautiful piece of land and built our dream farm in 2019.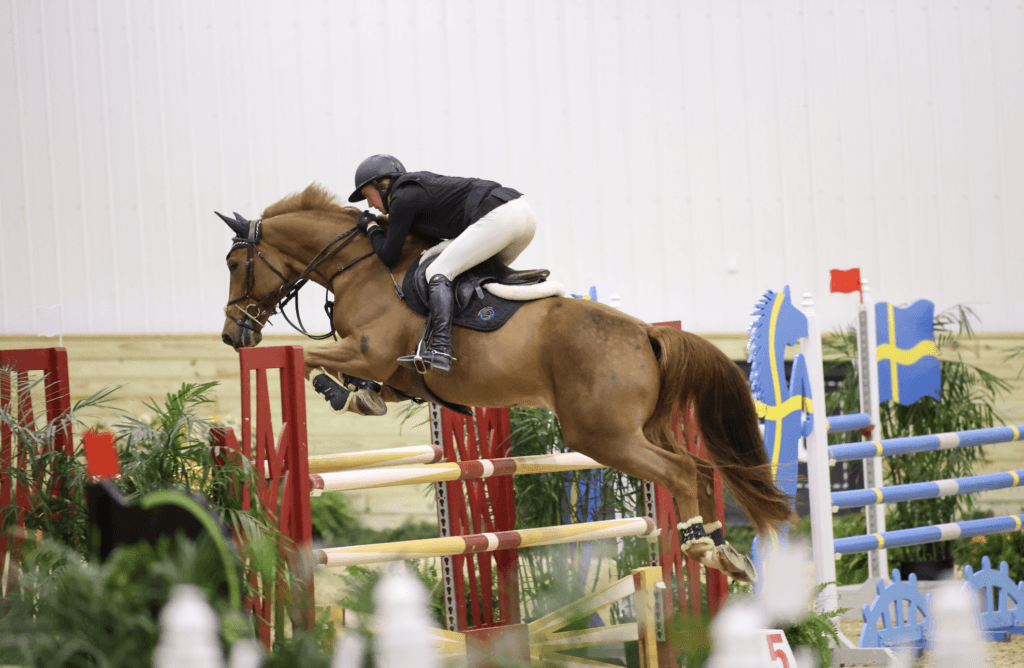 WEC: How did you get into riding?
Kelsey: My mom rode when she was younger and off and on for most of her life. She didn't show or anything, but she owned an Appendix. I started riding when I was three or four. It blossomed from there. I went on to get my first horse and we showed in the short stirrup. At the end of my junior year in high school I was showing jumpers, hunters and some equitation. My dad has never ridden, but he is our greatest supporter and he loves the horses.
WEC: What horse has been the most influential to your career?
Kelsey: His name is Gloves Off. He is here with me this week and I've had him for five years. I had a string of horses that were either young or just difficult, and when I got him it was an instant fit and awesome relationship. He has been the horse that brought us into having the business. Without him, I don't think we would have the farm. It's been great to have a horse that I can compete on competitively at the Grands Prix in Minnesota and the Future Prix's here. He has been able to put my name out there and is a horse-of-a-lifetime! I will never be able to sell him.
I also have a horse named CF Lucky Blue. We got him last year as a trade. He had never shown in the United States and he has stepped up to the plate. He has been able to do the grand prix level and he is pretty incredible. He started as a sales horse, but we've decided to keep him Thisas well.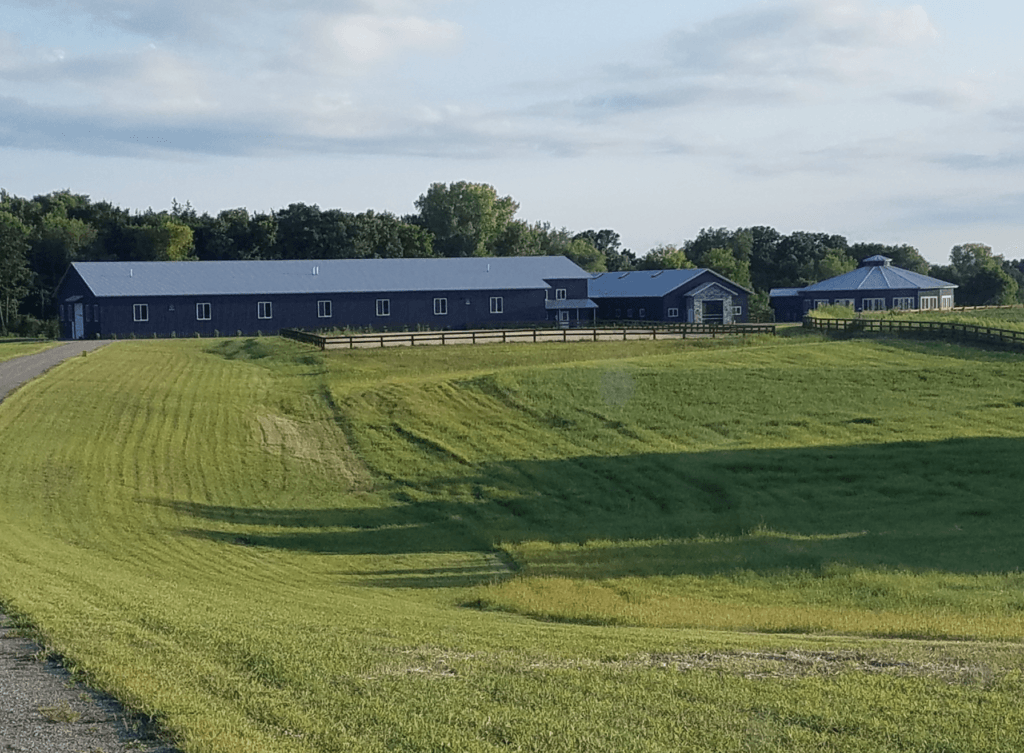 WEC: Who helped shape you as a rider?
Kelsey: I took many different things from a lot of people. All of which has made me into a better rider and horsewoman. However, my mom has had the biggest influence on me. She owned an architecture firm for many years and she and my dad have been with me through the ups and downs of my business. They have both given me so much support and confidence along the way.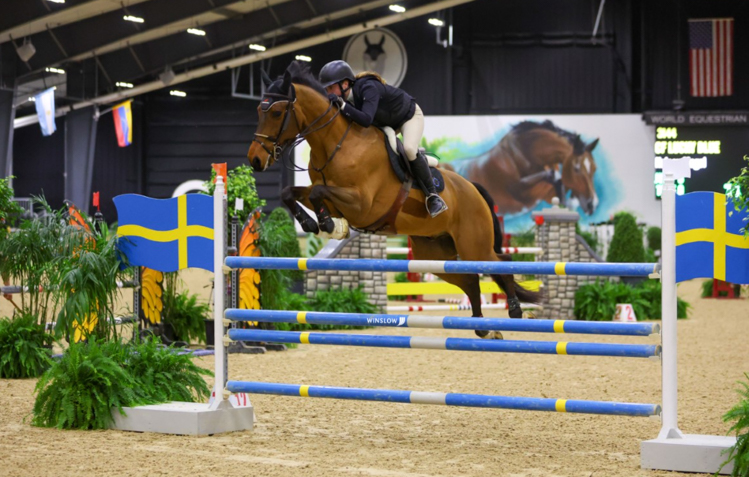 WEC: What are your goals for this year?
Kelsey: I had good grand prix placings last year, but this year I would like to try to win and become more consistent with Gloves Off. I wish the same for Lucky Blue and I want to give them both good clear rounds and have good rides. Long term, I'd like to go down to Florida to compete and also become consistent in the 1.40m and 1.45m classes.
Thank you, Kelsey! We wish you the best of luck with your new farm and we can't wait to see you back at WEC.