The roaring black-and-white images of unseemly automotive contraptions tear as some unworldly wildfire across the flickering screens of ancient cinematic shorts. The moving marvels, showcasing strange excitement from the human passengers, set a piece of Americana on display. This was becoming a love affair of sorts; this was man and machine, ripping along the landscape with an uncanny velocity.
Older generations were appalled. This new-fangled technology – this four-wheeled thingy called an automobile – would surely not last, just another youthful indiscretion, dagnabbit. But America's incessant love affair with the car – always morphing into something newer, more grand, more sleek, more expressive – would continue, defining our passions and our personalities with each unfolding innovation, with each new generation of wild-eyed engineers and inventors.
As fellow participants in the great American experiment, we had discovered our home – and it was moving, sometimes at breakneck speeds.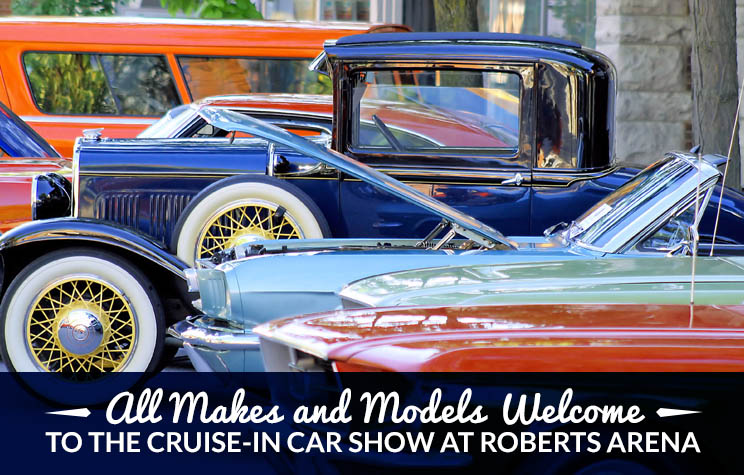 All Makes, Models Welcome at Car Shows
We at World Equestrian Center (WEC) salute this wonderful contraption with our Cruise-in Car Show. All makes and models – classics, late models, trucks, motorcycles – are welcome. In fact, we embrace these semblances of human imagination mixed with old-fashioned elbow grease and heavy doses of spit and polish.
This event is held 6 – 9 p.m. every Friday and runs through the month of October, weather permitting. (No car show will be held Sept. 18.)
The event is open to the public. Our café will serve food, beer and wine. Entries are free for an opportunity to win a $200 People's Choice Prize.
Take to the road to discover this side of the American experience. This week, besides the opportunity to explore and celebrate the automobile, we have music, a bounce house and a dunking booth.
Come to WEC and share with us in celebrating the automobile.
WEC is a complete, full-service show facility, designed and operated by a family who owns and shows horses. Call us today for more information or to book a show!