The weeklong US Pony Finals – one of the premier events in the equine industry – concluded Aug. 9 at the Kentucky Horse Park. World Equestrian Center (WEC), the largest indoor equine arena in the United States, was one of the sponsors of the finals.
The United States Equestrian Federation hosts the 56-year-old finals that began as a challenge from the British National Pony Society.
Considered the most prestigious event of its kind in the United States, the event was held in Alltech Arena with 165 riders competing for top honors, according to the USEF Network. Sophie Gochman won the US Pony Medals Finals Championship title.
Twenty-five riders were able to return to compete in a second round following a first round on a rigorous course designed by Marc Donovan and Bobby Murphy. Five riders emerged to go to the third round:  Gochman, Grace Debney, Jenna Drago, Ellia Giuliani and Natalie Jayne.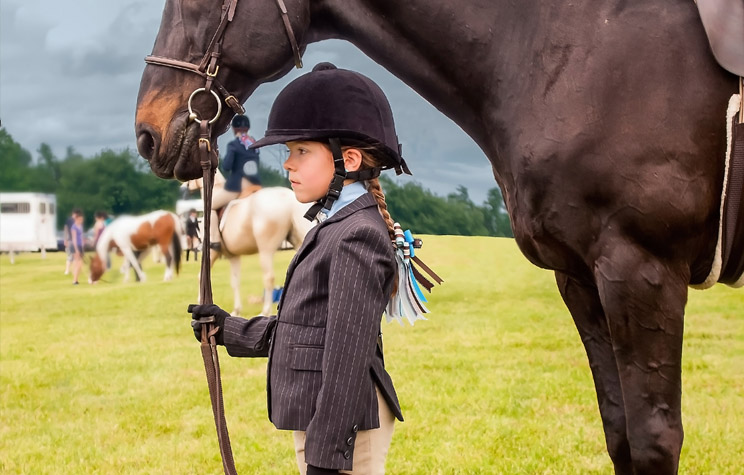 Sections offered at the pony finals include:
Small Regular Hunter Pony.
Medium Regular Hunter Pony.
Large Regular Hunter Pony.
Small Green Hunter Pony.
Medium Green Hunter Pony.
Large Green Hunter Pony.
Marshall and Sterling/Pony Medal.
Pony Jumper.
The British Pony Society and the British Show Pony Society challenged American riders in 1959 to a show, according to www.usef.org. The first international Pony Hunter Competition was held at New York City's National Horse Show and pitted the best ponies and riders from each country against each other.
The American Horse Shows Association established the Pony Finals in 1967. The Pony Medal Championship, an equitation competition, became part of the finals in 1984; the Green Hunter Pony Championship was included in the finals in 1999. The US Pony Finals is considered the most prestigious event of its kind in the United States, states the www.usef.org.
WEC is a complete, full-service show facility, designed and operated by a family who owns and shows horses. Call us today for more information or to book a show!