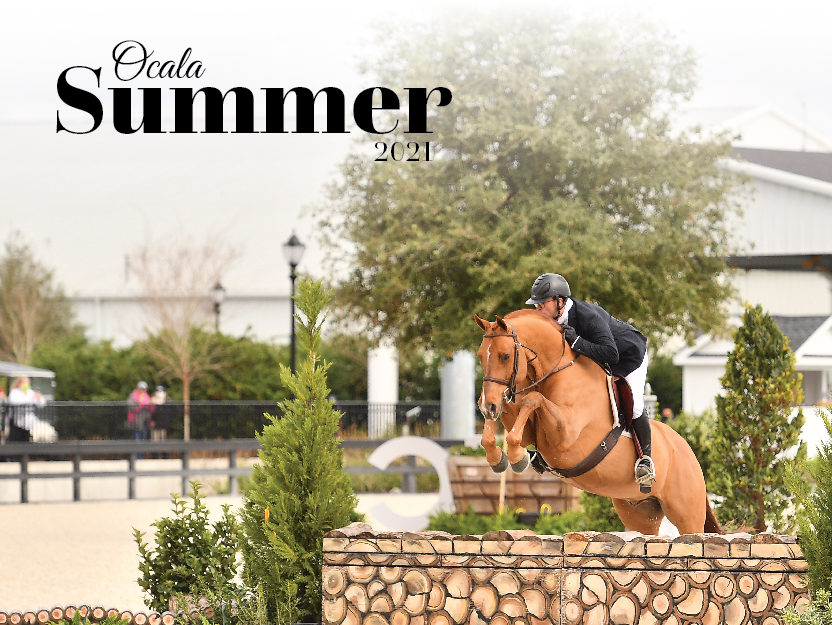 OCALA, Florida, June 15 – World Equestrian Center – Ocala has kicked off its inaugural 2021 NSBA Summer Series hunter/jumper shows and is adding additional prize money for the next three weeks June 16-20, June 23-27, and June 30-July 4 in celebration and appreciation of the outstanding support the Series has received.
"We've seen an amazing response to the first-time summer shows in Ocala, with trainers and riders joining us from all over the country, and the world," said Roby Roberts. "With the recent opening of The Equestrian Hotel at WEC, and the new summer shows underway, we want to say keep saying 'thank you' and add some fun to the summer for our exhibitors and their families."
Prize money increases have been assigned in the following classes thru week 4:
Grand Prix prize money has been increased to $75,000, with a $5,000 bonus for the fastest 4-faulter in the first round.
The Futures Prix will now offer $10,000 each week.
In the hunters, the Non-Pro Derby has increased to $7,500 in prize money.
The Pony Hunter Derby prize money has doubled to $5,000.
The World Equestrian Center – Ocala 2021 NSBA sanctioned Summer Show Series schedule includes a remaining nine weeks of competition:
June 16-20
June 23-27
June 30-July 4
July 7-11
July 14-18
July 21-25
July 28-Aug 1
Aug 4-8
Aug 11-15
STAY AT WORLD EQUESTRIAN CENTER – OCALA
Exhibitors should make your reservations now at our elegant Equestrian Hotel, with 248 stylishly appointed rooms, restaurants, luxury shopping and day spa.
Choose to reserve a charming Home Away from Home unit, or an RV space in our conveniently located park that includes a General Store with Starbucks and laundry, just steps away.