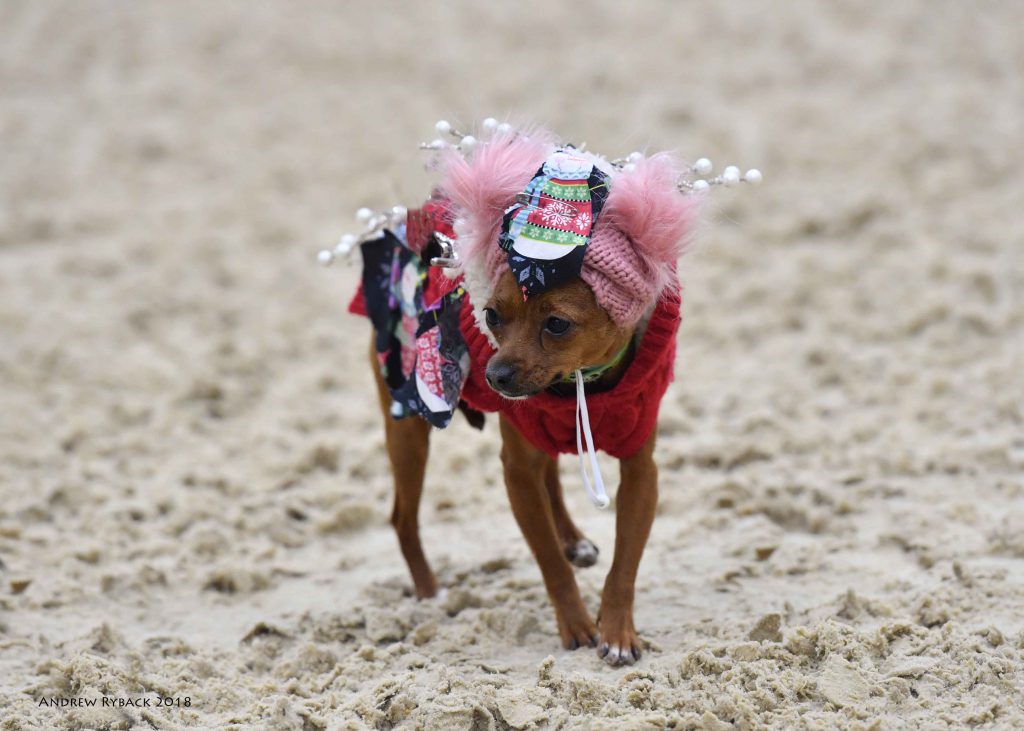 It was a fantastic week of horse showing at the World Equestrian Center to kick off the start of the 18 week indoor World Equestrian Center Winter Series of the Midwest. The week was packed with stellar horse showing, exciting night classes, and fun events. DJ Jacoby lit up the Paddock Club on Friday night with everyone's favorite top hits while exhibitors mingled and enjoyed a delicious lasagna dinner. Saturday went to the dogs, with an ugly sweater contest for the pups and some exciting dog races.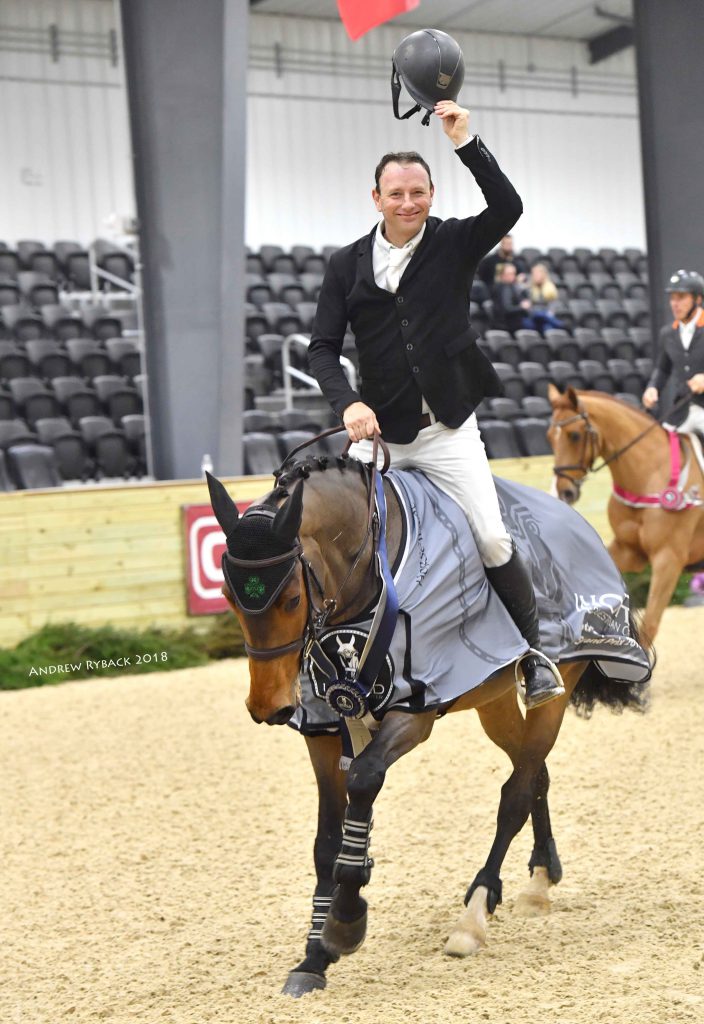 Thursday evening's $5,000 Welcome Stake 1.35 m kicked off the feature jumper action in the Sanctuary class with a win from Ryan Genn and Shannon Reid's Dieta. The pair bested 26 entries, jumping early in the order and holding their lead throughout the class. Jumper action continued on Saturday with a spectacular win by Kevin McCarthy and his own Catch A Star HSS in the $25,000 WEC Grand Prix. The pair rode an impressively fast jump off for the blue in a time of just 34.262 seconds, a full 10 seconds under the 45 second time allowed. While the round roused the crowd, no one was more excited than McCarthy, who celebrated his second ever Grand Prix win. Also on Saturday, Charlotte E. Clark and her own Kinsella to the win in the $7,500 Futures Prix 1.30 m. The duo delivered two superb rounds, besting a field of 22 entries to take home top honors.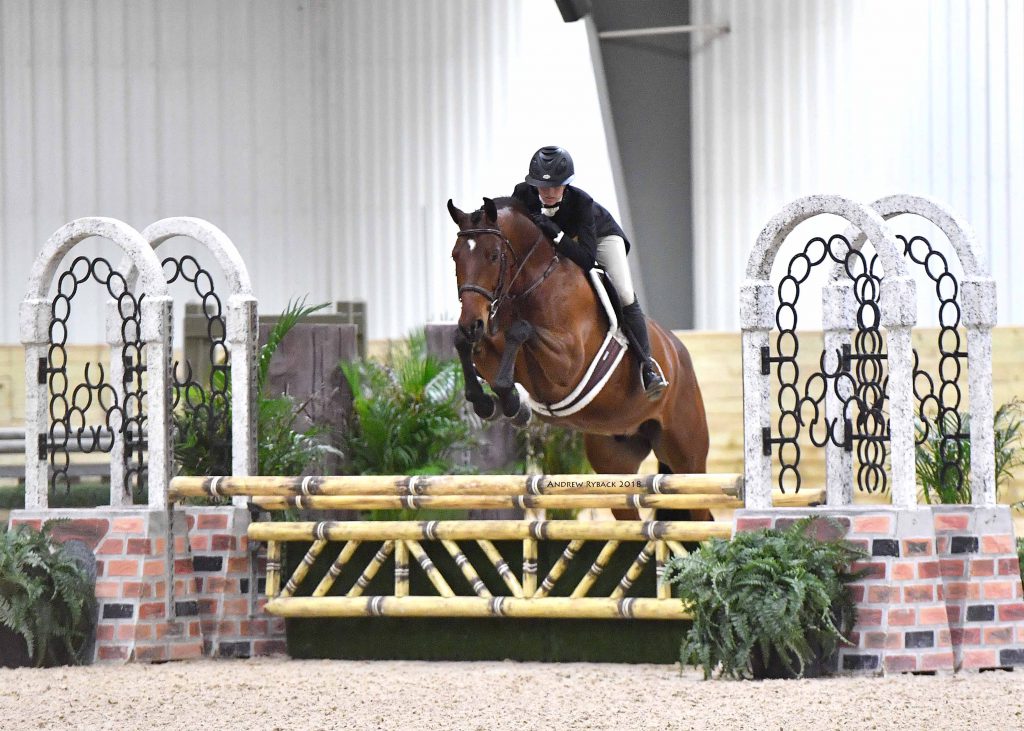 In Hunter Derby action this week, Cornetto and Taylor Willever delivered a stylish performance in both their rounds to capture the $2,500 USHJA National Hunter Derby on Friday presented by Antarès Sellier. Two lovely rounds earned the pair a total score of 181, which put them on top in the field of 12 competitors. In addition to her ribbon and Equitex cooler, Willever took home a new Antarès saddle for her win.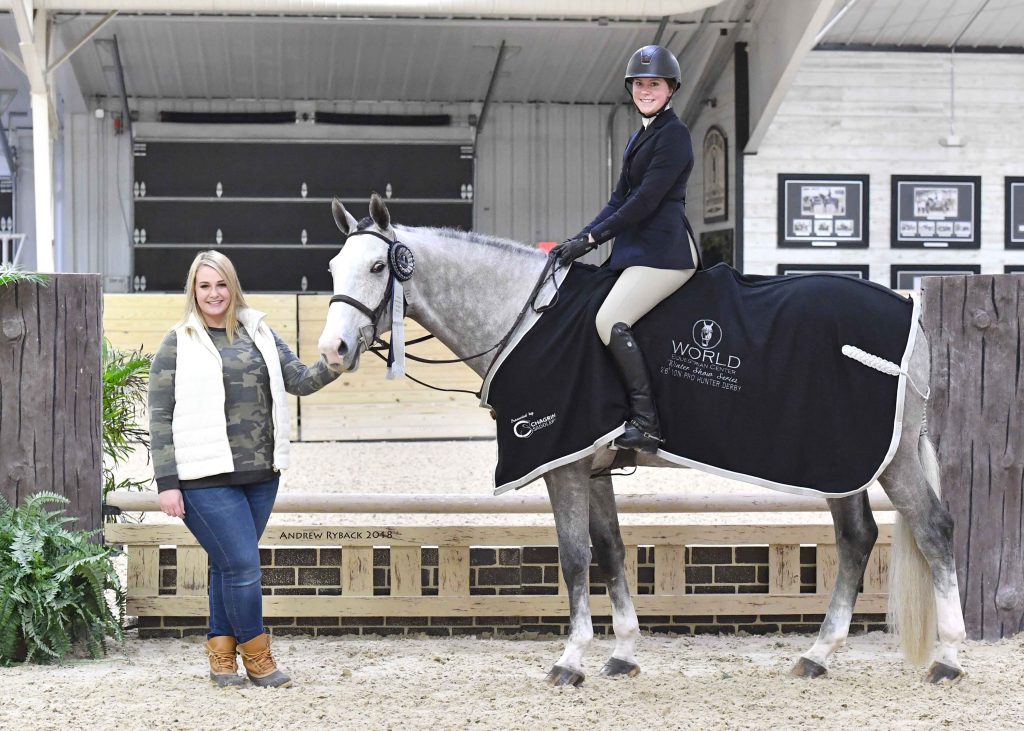 On Saturday, the $2,000 Non Pro 2'6″ Hunter Derby presented by Chagrin Saddlery took place in the Roberts Ring with eleven horse and rider combinations participating in two rounds of competition. It was a great afternoon for Reflecting Heaven Stables and trainers Jonathon and Joseph Fischetti as their students Madison Bender and Hippy Blue took first with a total round score of 168, and Jennifer Lovett and Marlon took second place and earned the highest Handy score of 85. Amanda Fischetti and Reese also placed eighth in the class.
Don't want to miss out on all of the fun? Join us for the rest of the Winter Series of the Midwest by reserving your stalls online at www.horseshowing.com.